From the Principal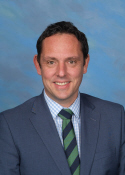 Tau Hou hari    新年快乐,   
Welcome back to a new academic year!
The holiday break has passed rapidly, and it seems like only yesterday that we were farewelling the 2018 graduates, and wishing one another 'Merry Christmas'.  Aside from welcoming Ms Tineke Oed, who will be working with our newest entrants to Pigeon Mountain in Room 5, we begin 2019 with the same wonderful teachers and staff as those who ended the 2018 year.
This year promises to be a significant one in the world of education.  As well as the ongoing industrial situation between the Ministry of Education and the teacher unions, the government recently published their review of the Tomorrow Schools
model.  This review has wide reaching implications for education in NZ and for our local schools, in particular.  In the footsteps of some of our neighbouring schools, the Pigeon Mountain board will this week publish a response to the raft of recommendations, and seek your support in lending your voice on the ongoing consultation.
Finally, we wish all our students the best wishes for their learning in 2019 and remind them to demonstrate the 4 school values at all times – Responsibility, Resilience, Respect and Excellence.
Ian Dickinson, Principal.
Welcome to New Students
Today our roll is 542.  New students – We wish you much success with your learning at Pigeon Mountain School.  Welcome to;   Lucas Ai, Ali Abbas, Min Jun, Benjamin Berrington, Stepan Chukhutin, Abbie Chen, Benjamin Chen, Anthony Chen, Nicole Chen, Niki Chen, Jayden Chen, Eric Cheng, Sofia and Cameron Dixon, Tiffany-Rose Flemons, Lexy Ferencz,  Miranda Gao, Jared Gouws, Tomas and Lara Gigena, Lucas Huang, Knox and Athena Grant, Samuel Guon, Avery Hu, Edward Jing, Megan and Ava Jacobs, Gunee Kaur, Jenique Kruger, Justin Lee, Cherry and Heidi Lee, Gino Liang, Joseph Li, Rohaan Lokhandwala, Ethan Ong Sakina Sachoo, Andy Song,  Lydia Sun, Alisa Sutthiphosuwan, Aarna Shukla, Leo Tang, Jimmy Wang, Kelly Wong, Lucy Yan, Oliver Yang, Kimi Zhao, Henry and Tyron Zhang, Qiuran Zhang, Andy Wang and Gordon Lo.
School News
Family Picnic
We are holding a family picnic on the 19th February at school from  5.30 pm to 7.30 pm.
Off to a Good Start
The first session of Off to a Good Start resumes today. Please report to the office at 1:35pm. The session will be in Room 25 and will be taken by our AP, Linda Lowden.
The sessions provide an easy transition into school and are a  fun way to learn about our school. The sessions are free and you do not need to bring anything.
School Donation
The Board Of Trustees have set the school donation for 2019 school year at $230.00 per student.   Donation tax credits are also available from the Inland Revenue.    There are several options to pay:
Direct credit a/c 02 0168 0210765 00 (please use your child's name as a reference).
At the school office by cheque, eftpos or cash.
Online when purchasing school stationery from OfficeMax
BOT News
The next BOT Meeting will be on the  at 21st February 2019 at 7 pm.  Parents are welcome to attend all board meetings.
PTA News
The next PTA Meeting is on the 13th February 2019 at 7.30 pm in the staff room.
School's Online Shop
Your families Kindo account can be used to book, pay and provide permissions. No cash, no paper, no hassle. Setting up an account is very quick!  Visit www.mykindo.co.nz and click 'create account'.  Use caregiver or parent details for the Account Holder and student details for Member.  Links are also available on the school website.
To pay through Kindo, you can pay –as-you-go, or add funds to your account in advance.  Bank transfer (via internet banking or POLi) are free and there is a small charge for credit/debit card.  Kindo supports American Express, Mastercard, Visa and Union Pay.
If you have any problem with registration or using myKindo, please phone the helpdesk on freephone (09)869-5200, visit support.mykindo.co.nz or email hello@mykindo.co.nz.
Absentees
If your child is absent from school on any given day, their absence must be reported to the school in the morning before 8.50 am.  There are various ways of doing this—  by phone – leaving a message on the absentee line: by fax 534 9760: emailing the school at absences@ pmps.school.nz, or via Skoolbag or the school's website.  When informing the school of an absence, please state the reason for the absence.    Children who are sick should not come to school.
If your child is late for school, a parent must sign their child in at the office.   THE ROLL IS CALLED AT 08.50 am.
SKOOLBAG:
Skoolbag is a mobile app that communicates directly to parent smartphones.  It provides access to key school information via one single communication centre for both parents and students.  Pigeon Mountain has Skoolbag for Apple and Android devices.  To download Skoolbag on your IPhone, simply search for your school name in the APP store on your phone, PC or Mac, and install.  For Android users, search for the school name in the Google Play Store on your phone, PC or Mac, and install.
CROSSING ETIQUETTE:
We are fortunate to have daily crossing patrol on Loloma to keep us safe on our way to and from school. To use this crossing correctly, please obey the instructions of our student patrollers. Once the arms of the barrier are open, patrollers will go through a routine; "check, clear, cross now."  Please only cross once the "cross now" command has been given.
Thank you for supporting our crossing teams.
We are seeking parents to help with road patrol supervision in the mornings before school—8:15 am until 8:50 am.  If you are able to help one day a week, please let the school office know.
Things to Remember

Please remember to apply sunscreen to your child.
Hats MUST be worn for outside play. NO HAT NO PLAY.
No long trousers or long sleeved polo shirts are to be worn this term
Sandals to be worn on the feet rather than shoes and socks.
Don't forget water bottles for school. No fizzy drink to be provided please.
Dates for the Diary