PTA Newsletter Term 1
On behalf of the PTA,  I'd like to welcome you all back to school for 2019.  I'm sure you are looking forward to another fantastic year with lots of new experiences and memories.
For those of you who are new to Pigeon Mountain School, the PTA is an enthusiastic team of Mums and Dads who come together once a month to organise fun events and fund raise for special resources for the students.   We would love you to be a part of our group and welcome new members
 Our next meeting is Wednesday 6th March at 7.30pm in the staff room.  Come along and see what we do.
This meeting is our annual Annual General Meeting where all existing executive committee members will stand down and new members will be elected. These roles include;
Chairperson
Secretary
Treasurer
 Everyone is welcome, and in fact I encourage anyone who has ever thought about getting involved in school events and activities, to come along.  If you enjoy making a difference and having fun within the school community, please come and nominate yourself or someone else who you think would enjoy these roles.
We are only able to do better as a group if we increase the number of members and have the support of our community.  Please complete the attached form and someone from our team will be in contact with you.
TERM 1 ACTIVITIES:
Mufti Day
Mufti Days are always popular and this term we will be holding a free Mufti day on Friday 1st March, to celebrate NZ Children's Day.  Your child is welcome to wear anything that they feel comfortable in.
Frozen Fridays
Ice blocks are on sale for $1 and $2 every Friday after school outside the library.  This will continue for the whole of Term 1.
Disco Night
Everyone enjoys putting their dancing shoes on and having fun at the disco night and this term it is on Friday 29 March in the school hall. The Junior Disco will be from 6.15pm until 7.30pm and the Senior Disco will be from 7.45pm until 9.15pm.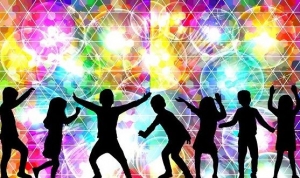 Have a great 1st term and see you at the next PTA meeting.  In the meantime, if you have any feedback, please email me at
Your involvement will benefit all children!