From the Team Leader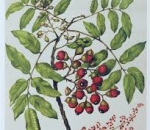 The term is heating up (literally!)and we are well underway with our inquiry into SMART CONSUMERS. Thank you to all our parent helpers who came on our very successful trip to New World and those that accompanied room 21 on their trip to Fresh choice and the beach with the visiting Chinese schools from Ningbo in China.
Camp is fast approaching for year 6. A big thank you to all those parents who offered their help for our camp. We can't do camp without parent helpers. We had quite a few Dad's sign up this year and we are sorry we were not able to take you all.
Welcome to New Students
Rm 22: Heidi Lee, Tyron Zhang, Leo Xiao, Bianca Hu, Vinooshan Vijithan
Rm 21: Tina Qiu
Rm 20:
Rm 22: Lucas Huang, Justin Lee, Victor Wu

Room 23 Meet the Teacher Presentations
Team  News
All students should have their stationary on the first day of school. Please ensure all books are named. 
A huge amount of uniform items are left every year in the lost property because they are unnamed. Please ensure all items of uniform are named and remind your child that if their polar fleece is not on their back, it should be in their bag (Not on the floor somewhere!).
Hats are compulsory for term one and four. Please make sure they are named!
Our Learning

Newsela is a reading website that provides articles around a huge variety of subjects. The text in each each article is able to be adjusted to the learners reading level.  Teachers are able to send out a link so that students can sign up to it.

Rm 21 have created a class group so they just need to log in and join Room 21 PMPS with the code 6zFzJF or use this link:

Chapter chat

: This

 year some classes will be participating in something called '

Chapter chat

'. Students will complete questions and tasks during the week, based on the shared book we are reading as a class. On Fridays, they will have the opportunity to share their answers and tasks in and live forum with students all over New Zealand through the twitter site. Room 21's twitter handle is Titoki sixes! At times, students will need to complete '

Chapter chat

' tasks for homework so that they are ready for 

Friday's

 session. The very best tasks from all over NZ get selected by the makers of 'Chapter Chat' and are posted on the 

Chapter chat

 Facebook site. 

Will be in full swing this year. I will start posting tasks and 

organising

 levels as soon as I have access to the student's accounts. 

Rm 22, 20 and 21 Library day is Wednesday and room 23's day is Monday.

Rm 21 will be continuing with 

book club

 this year. Students will need to ensure their book reviews are done in time to share them with their group on Wednesday, this is part of their homework. All students will get the chance to select the 

book club

 they want to be in and decide if they would like to lead one. The book club is a student-led initiative. 

Excellence, respect, resilience, responsibility. In place of the old banana bucks 

system,

 we will be giving out value hearts that will help the student's to earn house points. Records will be kept of the student's house point total and they will be able to try to earn a reward at the end of term and also gain points for the house competition. Value hearts will be given out for any 

behaviours

 or actions that show the school values. 

Class dojo

Some classes are using class dojo. Dojo is a sharing and comunication platform. Teachers will be able to post photo's of things that happen at school so that you can stay up to date with what is going on. Parents can also communicate through the site and give feedback. If you have recieved a  password you will be able to access your classes dojo. Please enter them so that teachers can keep you up to date with what's going on at school. 

Inquiry this term: 'SMART CONSUMERS'

Big Idea: Decision-making is influenced by a range of social factors 

Concepts: responsibility, decision-making, connection,  consumerism, choice




Understanding Goals

Students will understand:

How the media influences decision making (decision making, connection, responsibility)
How consumerism affects choices (consumerism, choice)
Self management and responsible action (responsibility)

Key Questions

What is media?
How are decisions influenced?
What informs consumerism?
How are choices connected to trends?

How you can help: 

Volunteer to be a parent helper at camp (Forms will come out soon)
Talk about 

the school

 values at home. Notice when your child does something that exemplifies a school value and 

tell

 them. E.g "When you did that….you were being resilient".
Discuss with your child the things that you consider when you buy something so that you are a smart consumer.
Talk to your child about the persuasive techniques employed by advertisers. Point them out during your day e.g. on the T.V, at the supermarket, on websites, on the packaging.

Dates for the Diary

Camp: Tuesday 12 March returning on Friday 15 March. (Information pack will come out soon)

Three-way conferences: 10th – 11th April
Click edit button to change this text.