From the Team Leader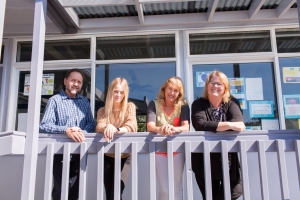 Wow! I can't believe that we are already halfway through term 2.  This year has been going very fast and there has been many different activities available for our Year 4, 5 & 6 students in Team Kahikatea.  This term alone we have had, netball, rugby, hockey, soccer, gymnastics, chess, school band, art extension, literacy quiz, ukulele, marathon running, dance group and for our year 6 students Kapa Haka.  Next term will be just a busy, with many of these activities continuing in Term 3.
At the moment the Team Kahikatea students are preparing for our assembly in week 9.  It will be on Friday 29th June at 1.45pm in the school hall. We are also getting fit for the school cross country which is also in week 9, Wednesday the 26th of June.  Look out for more details around times for the cross country coming out soon.
Your child may have told you about the Pizza Challenge they are participating in at school.  Team Kahikatea has chosen to include these activities in as part of our homework and it has been going very well.  From term 3 onwards students will be able to hand in completed reading pizzas for a free pizza.
Marie Wai-Poi
Team Leader
Our Learning
CITIZENSHIP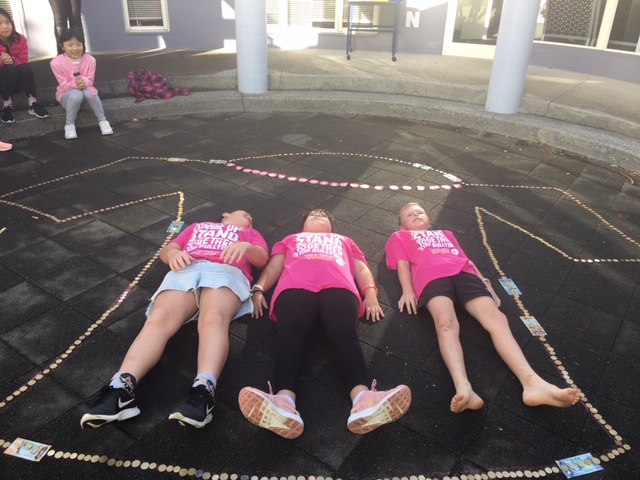 Last term our big inquiry was around citizenship and what it means to be a good citizen.  This inquiry led to a lot of discussion around citizenship at school, home and in our community.  While looking at this concept, the tragic events in Christchurch occurred, which made the idea of acceptance and tolerance towards all citizens even more poignant.   With this in mind the students wanted to organise an event that had a National focus that helped the wider community, they decided on the "PINK SHIRT" campaign. We decided to make it PINK DAY, and the students in Team Kahikatea organised the posters, social media, coin trail and the counting of money sent to the Mental Health Foundation.  They were very proud of the $700 that they raised.
ENERGY
This term Team Kahikatea has been inquiring into the concept of Energy.  We have been looking at renewable and nonrenewable sources, how we use energy and how energy is transformed.
Many of the students are now at the stage where they are designing their own science experiment to create or transform energy.  We are working on this in pairs with students from different classrooms, room 17 and 18 are working together and room 16 and 19 are working together.  We are looking forward to seeing the finished experiments and the conclusions the students have made around energy.
Dates for the Diary 
TERM 2
Progress update reports go home – June 25th
Hockey Field day – June 25th
School Cross Country – June 26th
Team Kahikatea Assembly – June 28th
TERM 3
Dance Festival – 7 & 8 August
Kohanga Festival – 30th August