Team News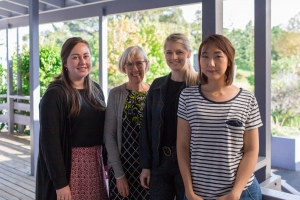 Term Two has been an amazing time for Team Puriri. We have welcomed Mrs Russell back for the term. She is in Room Three. Mrs Farmer will be back with us next term.
We have also welcomed new students into our team. Pigeon Mountain and Puriri Team welcome you all and your families to our learning community.
Your child may have told you about the Pizza Challenge we are participating in at school.  Puriri have chosen to include these activities in our weekly reading programme and the kids are really enjoying it!
Our Learning
Last term, our inquiry led us to identifying areas of our environment to redesign and create a sustainable community in our garden area. The wonderful Mrs Clarke is donating her time and skills to help us achieve this. Thank you! This is a work in progress, we are excited to continue this journey.
This term we are focussing on 'creating change and making products'. Our children are rotating through the classes to experience many different engaging science experiments. Please talk to your children about the experiments, changes and their hypotheses.
Dates for the Diary 
Week 9, 26th June – Cross Country