Team news/reflection
Term 3 has been a great term full of learning both in and outside of the classroom for Team Manuka.  Here are just a few of the things we got up to last term. We enjoyed a trip to the Howick Historical Village to learn all about the past.  We had our last team assembly for the year to showcase our learning to the rest of the school and any friends or family that were able to attend.  The year three students were lucky enough to attend swimming classes at Lloyd Elsmore every Monday to learn basic swimming skills and water survival skills.  What a busy term we have had, and we can hardly believe we are now into the last term of the year!  Here are a few things you can expect to see happening in term 4 for Team Manuka. We will be starting a new inquiry topic all about "Celebrations" and we will be continuing to set new learning goals in our classrooms.  There will be an opportunity for all children to be part of the Christmas Choir later in the term.  This is always a very popular event full of fun Christmas Carol singing in a fun and relaxed evening event.   We will also be looking forward to some more outdoor events such as our school athletics day now that the weather will be improving.  What a fun term we have ahead of us, welcome back everyone!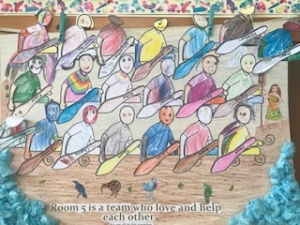 Inquiry
Our inquiry for Term 4 is all about "Celebrations."  We will be learning about what kind of events people celebrate as well as why and how they do so.  We will look at how different countries and cultures celebrate different things or may celebrate the same event but in a different way.  This inquiry is about celebrating our similarities and differences.
How you can help
We always welcome parents to help in the classroom.  If this sounds like something you would like to do then please feel free to approach you child's teacher to discuss some ways that you can help.  Please let us know if you have any special knowledge or resources that are relevant to our inquiry topic and would like to share them with us.