From the team leader 
Term 3 reflection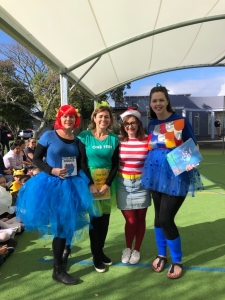 Team Titoki have all earned their explorers badges after after participating in the first team Titoki archeological dig behind our school! We discovered organic and not so organic treasures hidden in the dirt. Students worked collaboratively to source the type of material they had found and discover information about it. We certainly found out a lot more about what lives in the earth around our school both positive and negative. The experience in the mud and rain was a highlight of the term for many students! 
Term three brought the culmination of weeks of Kapa Haka practice in an amazing performance at the Koanga festival from the year sixes. Planning and writing speeches was also a big part of term three. A big congratulations to all students who stepped out of their comfort zones and demonstrated so many school values through this process; excellence in drafting and crafting their very own speech; responsibility in getting it completed on time; listening respectfully and giving really thoughtful feedback to their peers and  finally, standing up and delivering a speech with confidence, even though this was challenging, great resilience was demonstrated by so many students. We are so proud of our students for stepping up to the challenge and doing it so well. A special congratulations to our speech finalists, Mari Blokker, Kelly Zhou, Katya Langley, Daniel Lee, Yilin Qi, Neil Wang, Bernadette Lavemai, Ian Manniam, Amey Padalkar, Liam Wallace, Victor Wu, Alex Pan, Nina Schwenke, Ethan Si.
Welcome to New Students (Since our last newsletter)
Rm 23: Kerryn Bertram, TJ Africa(Toni-Lee), Boris Yue
Rm 22: Connor Blumrick, Camille Li
Rm 21: Zachary Choi
Rm 20: Nina Schwenke, Bella Chen
Team  News 
Uniform
A huge amount of uniform items are left every year in the lost property because they are unnamed. Please ensure all items of uniform are named and remind your child that if their polar fleece is not on their back, it should be in their bag (Not on the floor somewhere!).
Hats
Hats are compulsory for term one and four. Please make sure they are named!
Our Learning

 
Mathletics
We encourage all students to take full advantage of the Mathletics tasks set by their teachers and do at least 30 minutes each night. This type of consistent differentiated practice really makes a difference to their learning!
 Library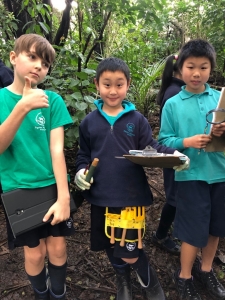 Rm 22, 20 and 21 Library day is Wednesday and room 23's day is Monday. All students are encouraged to read for a minimum of 30 minutes each night. 
In year 6, Rm 21 continues with book club. Students will need to ensure their book reviews are done in time to share them with their group on Wednesday, this is part of their homework. All students will get the chance to select the book club they want to be in and decide if they would like to lead one. The book club is a student-led initiative and as such is sometimes reviewed and altered. 
Values
Excellence, respect, resilience, responsibility. Well done team Titoki, lots of students are receiving white hearts for showing the school values. We are very proud of you. 
Class dojo
This is an apology for the lack of correspondence on class dojo from room 21. I need to become more familiar with the app. Thank you to those parents who made the effort to try and communicate through it. I promise to get better! Most correspondence this year has been through Google sites or email. 
STEAM
Through our inquiry, some classes will be doing some collaborative writing that will link to art, dance, math, science and social studies. Students will be given the option to create a time travel choose your own adventure story. This will involve, artefacts, codes, symbols, visual art, dance and lots of description. We will discuss the science of carbon dating and students will re-create an artefact. 
Inquiry this term: 'Indigenous art
Big Idea:Indigenous art represents an understanding of the world around us
Concepts: 
Understanding Goals
Inquiry into;
Forms of indigenous art communicate beliefs, values, rituals and traditions

Symbolism of the natural world is used to express ideas, feelings and emotions

Personal preferences and appreciation of indigenous art
Key Questions (which provoke interest in the big idea)
How is symbolism used as a form of communication in The Arts?
How does indigenous art link to values and beliefs?
What creates a response or reaction to specific art forms?
How would you communicate your own values and beliefs?
How you can help: 
Volunteer to be a parent helper, sailing (Year 6, information will come out soon)

Talk about the school values at home. Notice when your child does something that exemplifies a school value and tell them. E.g "When you did that….you were being resilient".

Discuss our inquiry with your child: how indigenous people communicated through their art.

Talk to your child about how they communicate their values and beliefs today?
Coming up:
Dates can change so to ensure a central location for all information; all dates can be located on the school calendar. This way you can stay up to date with any changes. You can access this through the school website.
Team photosYear 6 BBI visit
Year 6 Rainbows End trip (Thursday 21 Nov)
Click edit button to change this text.