From the Principal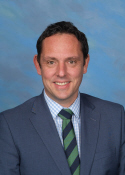 Welcome back to Term 2!
Since our last newsletter, much has happened, and we have shared our country's fight against COVID-19. 
Our first week back at school has been very successful. Increasing numbers of children returned to our classrooms as the week passed, and more and more students were responsible for entering and leaving school each day by themself. We would like to express our gratitude to the Pigeon Mountain community for the wonderful support we have received throughout Alert Levels 4, 3 and now Alert Level 2.
I would like to pay tribute to a number of staff groups for their incredible hard work and care during some difficult times. Our teachers were outstanding throughout the time the school site was not open- they ensured that our school remained open for learning, routine and connection, and I am full of admiration for their creativity and dedication. I would also like to express my gratitude to our support staff who returned to school during Level 3 for children of essential workers. For 2 weeks, they operated Pigeon Mountain Bubble School, enabling teachers to remain focused on the task of providing learning for their classes. They created a caring environment for the small group of returned students, reducing anxiety and showing 'Education with a Heart'. 
Whilst at Alert Level 2, it is important that we continue to restrict the number of adults coming onto the school site. We thank those parents who have encouraged their children to come into and go out of school without a trusted adult, and ask the parents still signing into the site on a daily basis to support their child by encouraging them to walk from the school gate to the classroom by themself. We have many 5 year old children setting an example and doing this on a daily basis, and we are striving to reduce the amounts of adults even further for the wellbeing of our students and staff.
Dates for your diary
12 June  – School Photos (Class & Sibling)
 2 July  –  Term Two ends
Welcome to
Iris Xu, Oliver Lin, Ryan Chang, Sophia Kong, Jamie Ferguson, Annie Hu, Jia Qi Xie, Joe Fu, Yoyo Fu, Tasha Chukhutina, Emma Meng
BOT News
Next Meeting 18 June
PTA News
The PTA are taking a slight pause in fundraising this term so we can focus on the needs of our community.  We will be holding a mufti day during the term which will be a can food donation for our local community groups.  Should you require assistance in any form, perhaps you are in hardship from the loss of a job or you are struggling to make ends meet please email us pmpspta@pmps.school.nz we are here to be an 'ear' and listen to your needs.
Huge thank you to everyone for embracing the return back to school and following the guidelines for keeping our school safe.  Great to see so many students with smiles upon their faces as they proudly walk onto the school grounds. 
School Lunches
Lunch Room remains closed at Alert Level two.
Please remember each child needs their packed lunch and their named water bottle every day.
Community Notices
Guitar Lessons – Musiqhub
For information on guitar and ukulele lessons.
contact Ben Lee,  Email: ben.lee@musiqhub.co.nz Phone: 021 529 531