Term 2
From the Team Leader
It has been a busy term for the Puriri Team. I am very lucky to have the privilege of looking after the teachers and students in Team Puriri after Mrs Farmer left earlier this term.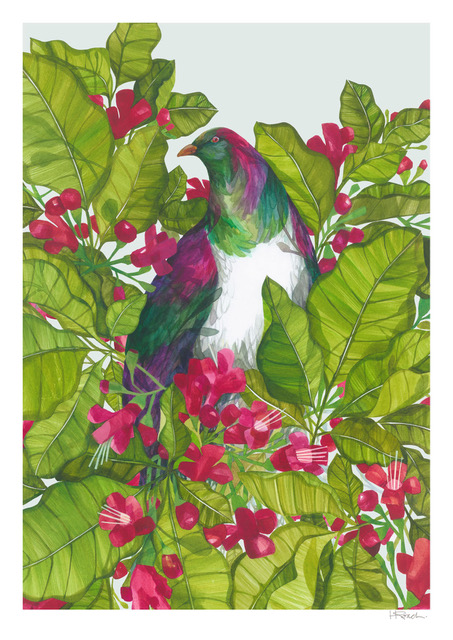 Welcome, and thank you to Mrs. Trish Morgan and Mrs Marie Wai Poi who have been looking after Room 3 since Mrs Farmer left. 
Welcome to the new students in the following classes:
Room 2: Joye Pan
Room 3: Alice Zhang
Room 4:  Ella Du, Luca Burlacu, Jasper Li, Turki Al-Hammad, Jeffrey Wang, Ellie Jia, Zac Barry, Issa Guo, Knox Burridge, Jeremy Zhu, Seojun Jeon, Alex Shi, Beauden Lam, Maddy Adams, Jonathan Zhou and Bella Sun.
Our school values are at the heart of everything we do.  We love to celebrate the values shown in school every Monday at our school assembly with our values certificates.  
We would love to extend this to celebrating ways the values are shown at home.  If your child has shown one of our school values at home we would love to hear about it.  Send us an email, a photo, drop in and see us, or just encourage your child to share an example with the teacher at the start of the day.  It would be wonderful to strengthen this connection between home and school.
Remember if you have any concerns or questions regarding your child's learning and time at school please contact their teacher at any time.
Team News
We have our trip to Howick Village this Thursday. This is a fun interactive day. We do encourage students to dress in 1850s costume.  Thank you to all those parents who have volunteered to supervise students. 
Suggestions are: 
GIRLS: dress mid-calf length (not full length) Skirt and blouse are acceptable although not authentic. Optional petticoat and pantalets. Optional apron or pinafore. Stockings or long socks. Boots or shoes.
BOYS: Long trousers (jeans, corduroy, cotton drill) with optional braces, long sleeved shirts with scarf or floppy bow tie at neck (shirt tucked in or worn over trousers with belt) Optional waistcoat or jacket. Boots or lace up shoes. Cap.
Our Learning
Next term we'll be looking at celebrations and traditions.
Our big idea is:  Celebrations and traditions are expressions of beliefs and values.
Students will understand
Why people celebrate




The features of celebrations and traditions

The symbolic representation of celebrations and traditions
We will be  looking at celebrations from around the world  that are relevant to our school, e.g. Matariki, Christmas (how it differs around the world – Hanukkah, Kwanzaa), Diwali, Chinese New Year
If you are able to help with any of the above celebrations, or have skills to offer, e.g. teaching a traditional dance, we would love to have your expertise.