CHAN, Brian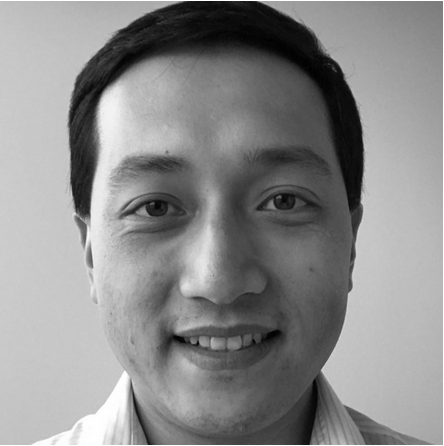 I am excited at the opportunity to stand for election and serve on the Board of Trustees for Pigeon Mountain Primary.  We have an amazing school with a deep history, and I would love to be able to use my current and previous governance experience and skills to support its staff and students.
I am a chartered accountant and started my career at Deloitte and PricewaterhouseCoopers, before serving as CFO of a civil engineering company where we worked with the Ministry of Education on the development of 10Y Property Plans, as well as providing project management services for the construction of new schools and amenities.  I have also served on the Auckland board of ISACA, an association for IT professionals, and have a keen interest in new and emerging technology.  I am currently the finance manager for a division within Auckland Council, proudly serving Aucklanders by driving value for money and helping us become a world class city.
On a personal note, my wife Tamsyn and I are parents to 3 wonderful and very active children who are or will soon be starting their journeys at Pigeon Mountain.   Tamsyn is a primary and intermediate school music teacher, and every part as passionate about our school and the important role it plays in the early education of our children.  Having both grown up in Bucklands Beach we understand the unique slice of Auckland we have here, and the need to both grow and protect what makes it unique.
Thank you for considering me as a trustee to serve you, our children, and our school.
---
EADES, Mark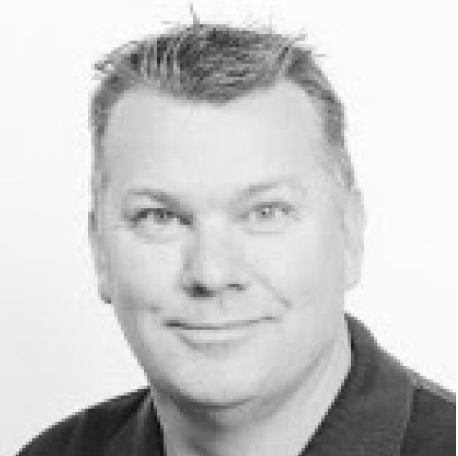 My name is Mark Eades and I am very privileged and humbled to be asked if could  be nominated for the possibility of becoming a returning board member at Pigeon  Mountain School. I am a father of 2 wonderful girls my youngest completed her finial year at PMPS last  year and my eldest daughter who also attended Pigeon Mountain and is now a  student at Pakuranga College.  My wife Tracey works as a Teacher Aide at PMPS and is involved with several student support programmes. My work background is in the field of construction project management and Health and  Safety. During my last few years as Board Chairman with the tremendous support of  my fellow board members we have been working hard to look at the modernization  and cyclical maintenance projects along  with more classroom upgrades to assist with  better working environments for our children's future learning. I have enjoyed my connection with the  school and have found this to be a rewarding  way to give back to Pigeon Mountain School and its community in a way which  benefits students, teachers, parents and board of trustees.  I am keen to expand and continue this role in the light of more  planned  modernization of learning areas in the next few years and feel excited about being part of the ongoing growth and exciting future of Pigeon Mountain school and its  community. Thank You for your time and support. Regards Mark Eades
---
GAO, Gloria Yaping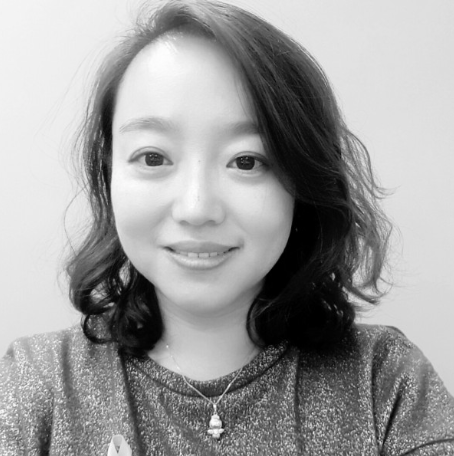 My name is Gloria Yaping Gao and I would like to stand for the Board of Trustees for Pigeon Mountain School.
Personally, I am the mother of Luca Yu (year 2) who is currently studying at the school. Since Luca started school, my family has been part of the school and the local community, where we developed our strong sense of belongings. We take the pride in our school and we enjoy making contributions to school life including being ongoing volunteers for school events and classroom-based duties as well as joining the Principal's eMail group to provide feedbacks and advice.
Professionally, I gained my Master Degree of Social Work (applied) from Massey University in 2009, and has been taking leadership role in the Asian community development in Auckland since 2008. In terms of the experience in governance, I have been elected as the COGS Manukau Committee Member of Department of Internal Affairs since 2014, representing the community to carry out the performance assessment and resources allocation of local NGOs in the past 5 years. I am skilled in the policy making and strategic development.
I would like to stand for our School Board Trustee for three main reasons: Above all, as a parent, I concern about our school and education. As a key stakeholder, I am willing to share my feedbacks and advice based on a parent's real needs and day-to-day experiences.
Secondly, as an immigrant in Auckland, I understand how difficult it is for the new settlers to engage in the school environment, for instance, lack of knowledge about NZ educational system and lack of confidence due to the cultural and language barriers, etc. My skills and experience would contribute to cultivate the mutually-respectful and supportive school values so as to enhance the development under the inclusiveness in the long run.
Last but not least, as a professional experienced in governance, community development with cultural competency, I have my sense of social responsibility to contribute to the role in good use of my professional knowledge on the community needs and trends.
In conclusion, it is my privilege to work representing us, our children and the local community. I believe that I am able to contribute to the good governance of the school. With all of the good faith and efforts, the Board of Trustees will perform professionally, ethically and with integrity at all times.
---
JOBLIN, Iley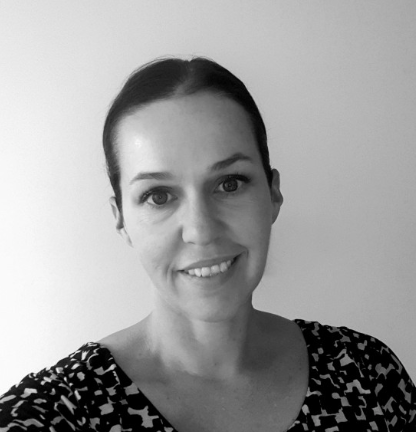 I am a corporate lawyer and have been practising for a number of years. I have advised many different organisations on a variety of matters including commercial transactions, governance, employment, health and safety and finance.   I currently work as a General Counsel in a large New Zealand-owned business but most importantly, I am a mum of 2 boys in years 2 and 4 at Pigeon Mountain school.
Outside of work I love to spend family time away from the city, doing a little bit of trail running and a glass of wine with friends.
I bring experience from outside of the education sector but have been involved in policy making and working closely with public sector agencies.
I'm passionate about ensuring Pigeon Mountain continues to be a great school for children and teachers alike.  The diverse school community is a huge asset and I am keen to be able to help preserve this and support the school's other initiatives through a role as a trustee.
I hope to be able to support the school and its community through any changes that happen in the education sector over the next period and I am not afraid to speak up about things that are important. I would value the chance to work with the school to make sure all students at Pigeon Mountain have the chance to be their best and access the opportunities available to them.
---
KADURA, Anya
Hello Everyone,
It's a privilege to introduce myself to all of you. My name is Anya and my older child attends Pigeon Mountain Primary. After much trepidation and research into which School our children should go to, we chose Pigeon mountain primarily for the way the school lives it's values. The values I as an individual resonate with deeply and wish for my children to have.
After my graduation as a Mechatronics Engineer in India, I worked in the corporate sector in various capacities. I started as a software programmer, moving on to work as a Business Analyst, Operations Analyst, Resource Manager and finally as Centre Human Resources Head in the Software Industry. I have a Masters in Engineering Management from the USA and have lived in Germany for 6 years running my Business as an Intercultural Trainer and Life Coach.
We moved to New Zealand as we grew as a family to give our children a chance at a rounded education and enjoy the beautiful nature and we love it here. It'll be an honour to serve on the board of Trustees of our School to continue to provide the best to our School and our Children. Thank you.
Anya.
---
KODI, Sam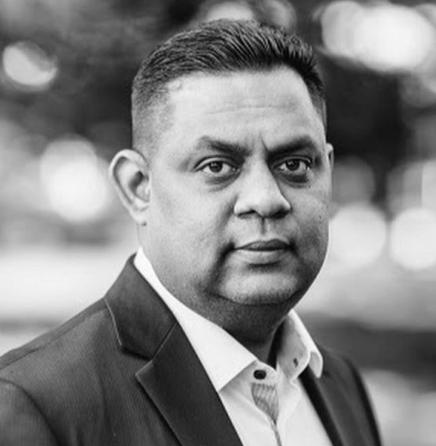 My name is Sam Kodi and I am standing for the Pigeon Mountain School Board. My youngest child is in Year 2 and my eldest child was a former pupil and student leader of this school (he is now in High School). I'm married to Changa who is often seen helping out in the school library and with various other school activities requiring parent help. Why I'm Standing for the Board Pigeon Mountain School is a hub for our community. It brings together diverse ethnicities and families who are nonetheless united in our desire to see our children thrive and achieve to the best of their abilities. I believe this school provides a strong foundation for our children despite the funding challenges which are ever present. I wish to contribute to making this school even better by providing strong support for the teachers who I believe are the backbone of this school.
This can be achieved by focusing on:
Addressing the funding gap between what the Ministry of Education provides and what the school needs to deliver a quality curriculum and experiences for our children.
Building and maintaining strong channels of communication between the board, teachers, staff and parents.
Supporting teachers by being aware of their objectives and needs and providing them with the right environment and tools they need.  This will ensure that our children's experience of primary school is enriching and positive.
Skills I Offer: I have been involved in the financial services industry for over 30 years, locally and overseas. For the past four years I have run my own financial advisory business, Sam Kodi, specialising in personal and business financial advice. I have an MBA degree and I am an authorised financial adviser with the NZ Financial Markets Authority.  The skills am able to offer Pigeon Mountain School include:
Risk evaluation, assessment and planning skills
Effective communication skills with people from all walks of life
Staff management skills
A bone-deep desire to see all our children succeed in their chosen endeavours.
Raising our children well is a constant challenge, but with strong relationships, adequate resources and community support the task becomes a little bit easier for us all.
---
LIU, TIM (ZHICHENG)
Pigeon Mountain School School Profile Number: 1439 My name is TIM LIU. I have two wonderfully children and they are all enjoying in Pigeon Mountain School. After observing amazing diversified education reform oversea, I will recommend our school follow some successful footprints to make sure:
Academic No 1. Academic excellent is our school's brand name. We make sure our children's passing rate of national standard above 85%, which is top 5% of schools can achieve. More talent students can come out from our talent factory. We are primary school's "Maclean".
Our children can learn 1 more skill beside classroom. After school training will be better organized. Student group and clubs will be created. Dance, Music, Sports, Second Language, and your choice …etc.
New Zealand First 1. Prompt NZ values and cultures. More kiwi style activities, NZ traditions and industrial visits. Let our children understand NZ more.
Turn our school into mini education hub. The reputation of our school and teacher's satisfaction will grow up.
PTA functions will be improved. Your concern will be easier and quicker pass to school. You can more involve your child's study. More amazing improvement will be coming, which you can see, feel. Satisfy guaranteed.  TOGETHER, WE ARE ON SUMMIT.
---
MCRAE, Rose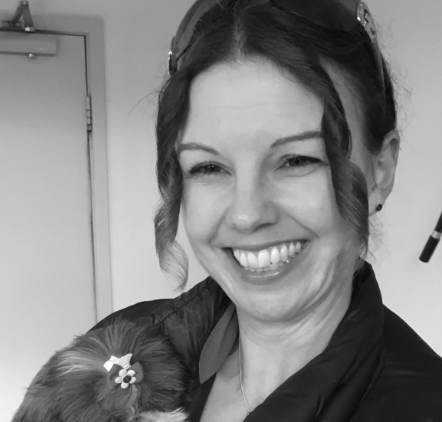 My name is Rose McRae and I am standing for the Board of Trustees for Pigeon Mountain Primary School.  My son Boston is a student here at PMPS and is currently in year 4, as a separated single mother I would like to represent the parents and students in our community from this perspective as I believe we are a minority voice of the school. I ran my own dance studio, Rose McRae Dance Academy (RMDA), for 15 years and in that time I worked closely within the community developing many business skills which included accounting, project management, staff management, team building and student progress. During this time I managed 5 dance schools with a student total, at one stage of near 400 young dance enthusiasts.  Through my journey as principal of RMDA I learnt many skills on how to bring my passion of dance into the heart of my students, this is where I feel a close reflection to our school motto 'Education with a Heart' and would like to have the opportunity to be part of the team which is concerned with the well being of all members of our community, students, teachers and parents. My current job is in the fitness industry, I have taken on the role of Health and Safety Advisor for our site.  What I have learnt so far in this role has been valuable for the awareness of Health and Safety not only in the work place but in the community and every day life. I am currently both secretary for the Board of Trustees, a role in which I have engaged for the past two and a half years, and I am also secretary for our PTA which I have been part of since my son started in 2015.  Both positions of which I have thoroughly enjoyed in the sense of learning about our school and our community, and how we can work together to create a great learning environment for our children. Thank you for taking the time to consider my application for the Board of Trustees Representative.  It would be a privilege to work representing you, your child and the community.
---
PALMER, Andrew
A current Board member at Pigeon Mountain Primary,  I would love the opportunity to continue to be actively involved in helping shape and guide the direction of the educational experience children have here.  I am keen to ensure that PMPS continues to develop as a fun and supportive learning environment that gives each child the start they need so they can recognise and reach their potential.
About me:  I am a Public Accountant with my own small accounting firm.  In previous roles I have consulted to a number of private schools both here in New Zealand and overseas. This has given me a real insight into management and governance in the education sector.   My wife Mel and I have lived in Halfmoon Bay for the last 14 years. However, our association with the area goes back longer as, before kids, Mel taught at another local primary school.
We have three sons.  Two (Mack and Ben) previously attended PMPS and the third (Jedd) is in year 4.
Other governance experience includes my previously being a Trustee and the Treasurer of the BotanyLife Community Trust and a current Trustee of Willow Park Camp at Eastern Beach.
---
PIPER, Sharn Robert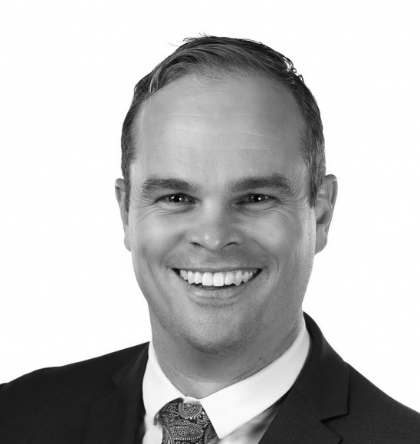 A Management consultant, Strategic advisor and Executive coach.  I have both led teams and worked as an executive coach developing High performing teams that can deliver to an organisations strategic goals.
Having built and sold 4 companies and completed an MBA, I am currently sitting on 2 company advisory boards and am the president of a local business association. Further to this, I currently employ a team of 18 staff across two companies and deliver strategic projects to clients such as Auckland Council, Fonterra and MBIE.
I have worked on committees, boards and leadership teams in the commercial and not-for-profit sectors for the last 15yrs.
Having started my working career as a builder, and developed as a leader and businessman to completing an MBA. I can bring to the table practical experience and advise that can help an organisation set and reach its goals.
---
SPONG, Richard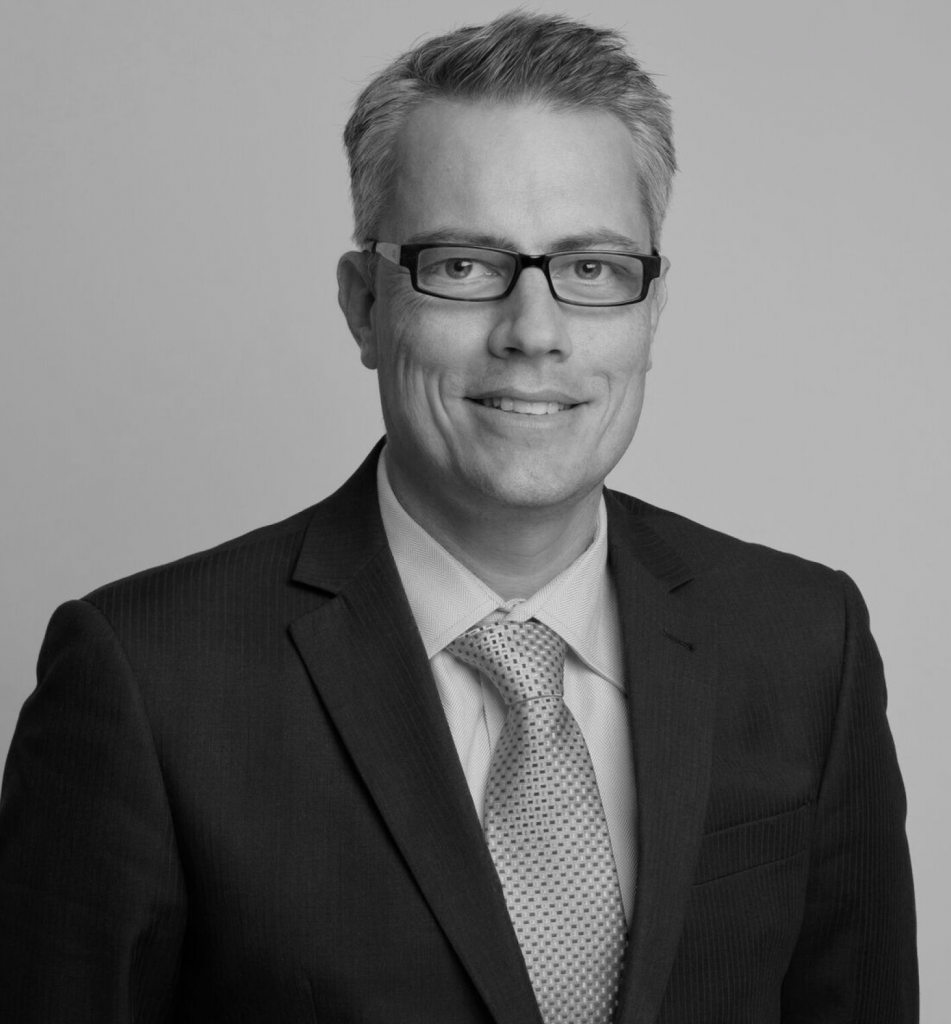 Hi everyone. It has been my privilege to be a member of the Pigeon Mountain Primary School Board of Trustees for the past six years, serving various roles including chairman and treasurer.
During those six years Pigeon Mountain's roll has grown significantly, and I am very proud that our school continues to move from strength to strength.
An absolute highlight of my time with the Board has been serving as chair during the appointment of our fantastic principal Ian Dickinson. The current Board has also made great progress around property development, ensuring our kids have the very best facilities during their time at school.
We are also working towards stronger relationships with other local schools, including BBI and Macleans College, through the start of a Community of Learning (Kāhui Ako).
And most importantly, we continue to be a school that prepares our children to be the best possible citizens – mentally, emotionally and physically.
I would be honoured to be re-elected to the Board of Trustees and I make a commitment to all our children, parents, teachers and the wider school community, that I will continue to do my very best to maintain and expand on the outstanding performance of our school.
Professionally I am the general manager of a corporate trustee company and a chartered accountant. I am experienced in running successful businesses and community projects. I am a member of the Institute of Directors and am director of several companies and an incorporated society.
My two older children have loved their time at Pigeon Mountain Primary School and have received an outstanding education. They have teachers who truly care about them and, thanks to the commitment of the wider team, they have the ability to take part in many sports and activities. My son Soren is in Year 6 this year, and my youngest son Dane (4) will be attending Pigeon Mountain Primary in 2020. I want the school to be just as inclusive and caring, with high standards throughout, when he starts on his first day.