School Hours and Term Dates 2022
Term and Public Holiday Dates
Term 1 starts
– Tuesday 1st February
Waitangi Day Holiday – Monday 7th February
Term 1 Ends – Thursday 14th April
ANZAC Day Public Holiday- Monday 25th April
Term 2 Starts – Monday 2nd May
Queen's Birthday – Monday 6th June
Term 2 Ends – Friday 8th July
Term 3 Starts – Monday 25th July
Term 3 Ends – Friday 30th September
Term 4 Starts – Monday 17th October
Labour Day – Monday 24th October
Term 4 Ends – Thursday  15th December (TBC)
For the convenience of parents, we have elected to hold 3 Teacher Only days at the conclusion of Terms 1, 2 and 3. These were provided to schools as part of the negotiations of teachers' pay and conditions in 2019.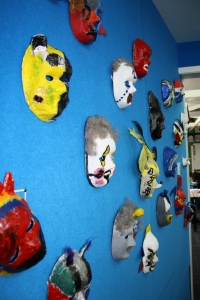 Classrooms open at 8:30am for students to prepare for the day.
School Starts
8.50am
Morning Tea
10.50am – 11.15am
Middle Block
11.15am – 12.45pm
Lunch
12.45pm – 1.45pm  (lunch eating is from 12.45pm – 12.55pm students are seated and supervised at this time)
School Finishes
3.00pm
School may also close early for our Three Way Parent/Teacher Conferences but you will be advised in this instance.