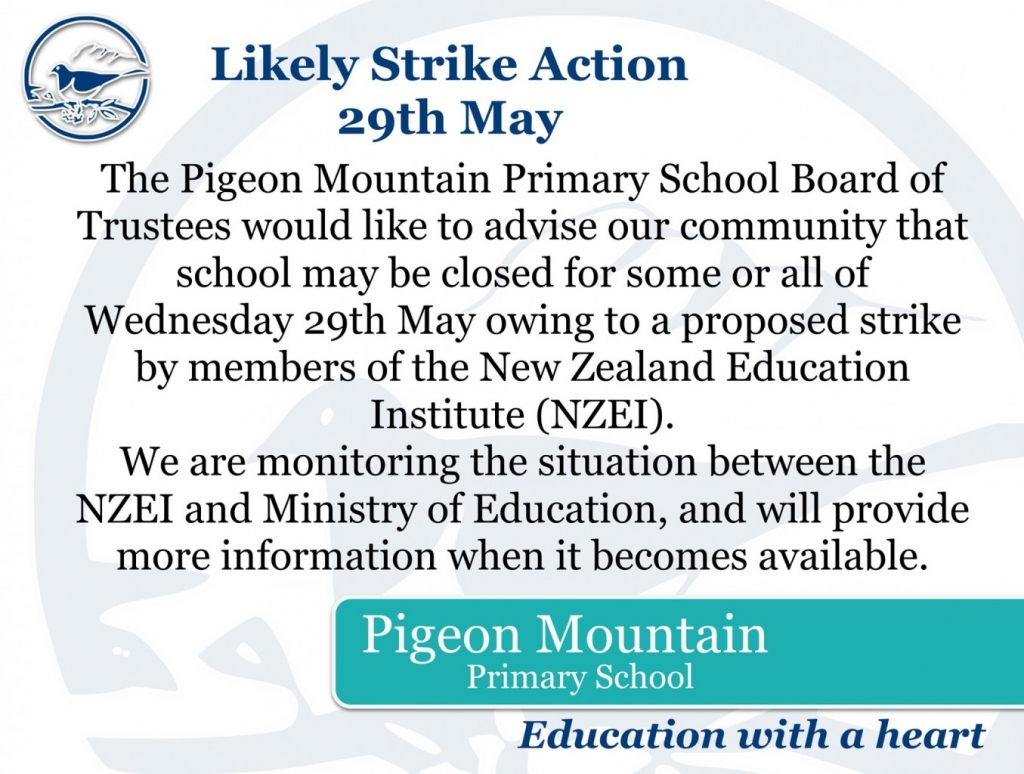 From the Principal
Trustee Elections
We are currently busily engaged with the triennial NZSTA elections to elect the school Board of Trustees for the coming 3 years. By now you should have received your nomination forms which can be used either for requesting a nomination for yourself, or for nominating another candidate. Our board of trustees play a crucial role in leading our school and setting its strategic direction. The current board should be congratulated for a successful 3 year tenure, which has featured a wonderful ERO review in 2017, innovative property developments in areas C and D, the addition of a canopy over the school turf in 2018, and the transition of our school policies and procedures to a website open for community access. I would like to take the opportunity to congratulate the current board on their commitment to our school, and for the support they have provided during their time in office.
Voting papers for the 2019 election will be sent out to you at the end of May, and voting closes on 7th June at noon. Our newly elected trustees meet for the first time at our June meeting on 20th June.
Principal's email group
Our Principal's eMail group have already provided valuable feedback in 2019 on the themes of our school facilities and the school vision. The new theme focuses on the potential involvement of PMPS in a Community of Learning (Kahui Ako) with local schools Bucklands Beach Primary, Macleans Primary, Owairoa, Mellons Bay, BBI, and Macleans College. Your input in this and subsequent themes is very valued.
If you would like to join the Principal's eMail group, please send an email to iand@pmps.school.nz to be included.
Ian Dickinson
Welcome to Pigeon Mountain School
We are a large Decile 8 contributing State Primary School catering for students from Year 0 – 6