Type Of School
Pigeon Mountain Primary School is a large decile 8 contributing State Primary School catering for students from Year 0 to Year 6.
Description of School
The school was established in 1979 and initially comprised an administration block, staff room, library, boiler house and 3 areas of unique design, each containing three variable teaching spaces positioned to promote variable space teaching where possible. Thirteen classrooms of the transportable type have been added to cater for roll growth, a hall and replacement library have been built. There are two large decks outside two blocks to provide additional multi-purpose spaces.
The library building was constructed in 2005 and the old library is used as a resource and music centre . The library is automated, well stocked and is open before school and at lunchtime. A qualified librarian is employed to manage the library.
The school is well resourced. The resources are well managed and can be accessed by staff from a computer database. There are networked computers in each classroom, an internal television network, as well as audio visual and sporting equipment.
The site is adjacent to what was Waimokoia Residential School and Bucklands Beach Intermediate School. Pupils graduate generally either to Bucklands Beach Intermediate School or Farm Cove Intermediate School and then eventually to Macleans College or Pakuranga College, both within 3 kms of the school. Pigeon Mountain Primary School has an enrolment scheme to avoid overcrowding, its zone is split between the zones of both intermediates and secondary schools.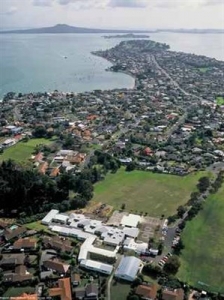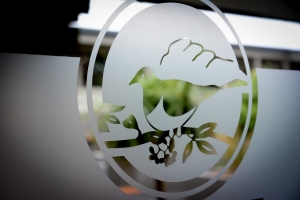 Special Character
The community is well served with sporting clubs, cultural groups, churches, service clubs, youth groups, playing areas, beaches, boating and sporting facilities.
Parents have high expectations and aspirations for their children and take a keen interest in their achievement. The parents provide staff with valuable non-teaching assistance in the classroom, with sport and road patrol. A Parent Teacher Association operates in the school and also gives valuable support.
A Before and After School Care service operates from 7.15am to 6.00pm and has an average of 12 students in the morning and 35 plus in the afternoon.
Pigeon Mountain School is an Environmental School. A Green Gold award was awarded in 2004, 2008, 2011 and the Beyond Green Gold award in 2015.
A pastoral care programme operates in the school.
The staffing roll for the start of 2017 is 556. The roll is anticipated to grow through this figure to around 600 students by the end of the year. Some of these children are likely to be international students. Ahead of the 2017 year, the student roll was composed of 42% Chinese, 28% NZ European, 6%Indian, 4% African origin, 3% NZ Māori, 2% Pasifika, and there are over 20
different nationalities. There are a growing number of students enrolled in the school who have limited or no English language skills and require ESOL support. Provision for these students has increased significantly during the past 2 years, and will climb further in 2017.
In line with the 'Education with a Heart' motto and the school's 6 Learning Principles, Pigeon Mountain Primary School is introducing a whanau structure in 2017, comprising of 6 mixed-age group teams (Years 1-3 and Years 4-6). A number of new team leaders have been appointed, and senior leaders are leading the yearlong inquiry into the effectiveness of this new structure.