Enrolment- We are NOT accepting OUT-OF-ZONE enrolments
All Students who reside in our school zone shall be entitled to enrol at our school
Proof of residence in the school zone will be required. Please note that enrolment may be annulled if based on false information or temporary residence
Process for Enrolment into Pigeon Mountain School
An enrolment form is received from the office or is available below , and completed by the parent/caregiver.
The school requires the following information to be returned with the completed enrolment form:
Child's birth certificate and/or current passport.  A copy will be taken of the relevant documents.
Child's Passport or Birth Certificate

Visa Documents

– if relevant.  These include Residency Permits and Student Visas, Parents' work permits etc.

Parents' Passports

if have work permits.

Proof of Address

– copy of a power account- in parent's name, this must be your

current

, permanent place of residence. You may also be asked for a copy of your rental agreement or sale agreement.

Immunisation form

– or certificate from your local Doctor for all children enrolling.  If you do not wish to immunise, this must be advised in a letter, together with the reason, and given to the office.
Your application will be processed and a letter sent approving or declining your application, within a week.
For New Entrants
Two months before the child is due to commence school, a letter will be sent to parents advising of the School Visits dates.  The child is entitled to 3 visits (currently on a Thursday), before commencing school.  We hold a Playgroup – Off to a Good Start that meets on Wednesday afternoons from 1.45pm until 2.45 pm.  You are welcome to attend each week with your child for a term before he/she commences school.
First Day of School at Pigeon Mountain Primary

 
You will need to come to the office by 08:30am to be processed.  You will be given a Welcome Pack and a blue folder (for the teacher).
Stationery

 
This is available for purchase from Office Max online.  Ask for your child's year level stationery pack and inform them if they are a new student to Pigeon Mountain Primary School
Online –

www.myschool.co.nz 

– with credit card payment

Freephone – 0800 724 440 – pay with your credit card

FREE DELIVERY for all orders over $46.00
Uniform

 
Hats are worn in the first and fourth terms and are available from school for $12.00.  House T-Shirts are required for year levels 3 – 6. Shoes are to be black school shoes either Velcro or lace up.  NO boots or sports shoes are to be worn.
Virtual Tour
Owing to COVID, we are unable to welcome you to our school for a tour. However, you can take a VIRTUAL tour of our school in the video below.
Watch below to take a VIRTUAL tour of our school. (October 2021)
Dental Clinic

 
You will receive an Enrolment Form for the Dental Clinic.  Children are usually seen once a year, or if a problem arises with their teeth.
Permission Form
A Permission Form is required to be completed when you enrol on the first day of school.  This gives your permission for internet use, school trips, sports events, the publishing of children's work and images for school use only.
Cybersafety Agreement
This is required to be signed by your child, and yourself.  It explains our Cybersafety Policy and underlines the provisions of the use of the school's internet.  (This is currently under review by management).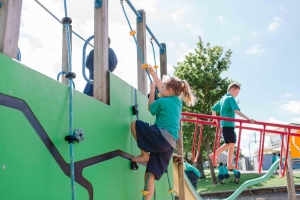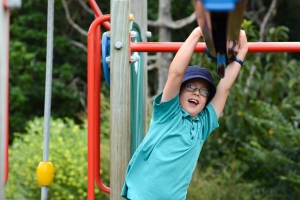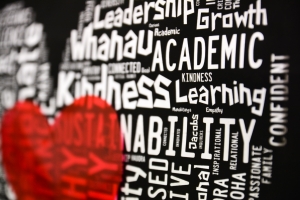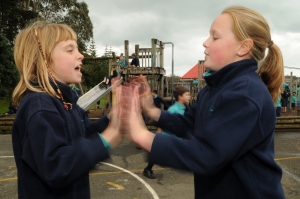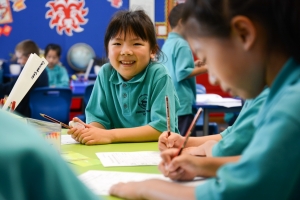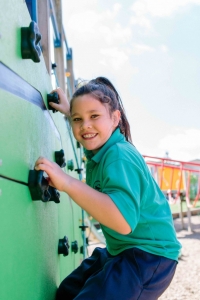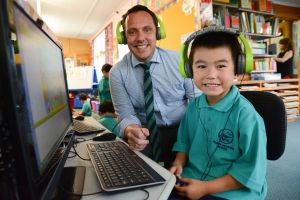 Pre School Programme – Off to a Good Start
Off to a Good Start
Sessions are held in the Library. Please report to the school office on arrival and sign in on the tablet.
Visiting our School
You are most welcome to make an appointment to  have a tour and a chat about our school and your child. I love to meet new parents and students.
Please ring  534 9765  to make an appointment.
Pre-entry programme
Several weeks before your child starts school you will receive a letter from the school inviting you and your child to attend three pre-entry sessions.
These sessions start at 9 am and finish at 10:50. It is a good time to visit because you and your child see how the day starts in Year 1. This makes the first day of school a lot easier when you know the routines. You and your child are most welcome to stay for morning tea on the deck with the other children.
Off to a Good Start Programme
As well as the pre-entry letter you will also receive a letter about our transition to school programme called "Off to a Good Start".
The "Off to a Good Start" programme is held on Wednesday afternoons from 1.30pm until 2.45pm, please report to the office. The programme runs all term so students can join the programme at any time during the term.
The aim of these sessions is to prepare your child for school.  The goals of this programme are to ease the transition into school. As a result, students will settle into school easier, know class routines, have some basic literacy skills in place and will be able to find their way around the school.   The programme will include:
Basic routines

How and what to do in learning centres

Alphabet work

Reading to, with and by

Numeracy

An introduction to our environmental and CARE programmes.

Walks around the school- getting to know our school.
Parents are required to stay during these sessions and it is a good opportunity for you to meet other new parents, learn about our school, and ask any questions you may have.   This is an optional programme, but it is beneficial to your child to attend at least five of the sessions.  As these are running continuously, you are welcome to attend as many sessions as you wish.
The programme is run by Mrs. Lowden, the Associate Principal. Mrs. Lowden is happy to answer any questions you may have. There is a parent's library available as well as display of the stationery your child will need and some samples of  how it is used. Your child will require the New Entrant stationery pack.