From the Principal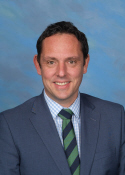 Zoning Changes
We recently received a proposal from Macleans Primary School to establish a zone which impacts on our current enrolment zone. If you live in the following streets, you should be aware that a consultation process is underway to have the addresses included in a newly-established Macleans Primary School zone. The houses would become part of what is known as a 'shared zone' belonging to both Pigeon Mountain and Macleans Primary;
-Sunderlands Road, Glennandrew Drive, Bucklands Beach Road, Richard Avenue, Dianne Louise Drive and Mimosa Place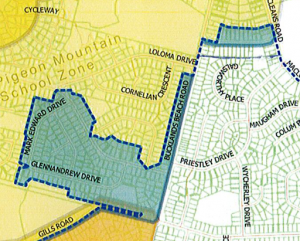 There are requirements which have to be met by schools proposing the establishment of an enrolment zone. If you are likely to be impacted by this change and would like more information, you should contact the Board of Trustees of Macleans Primary School about how you can be involved in this consultation. 
"Boards of Trustees must ensure anyone in their community who might be impacted by an enrolment scheme understands what the implications might mean for them and is kept well informed whenever any aspect of a scheme might change."
You can read more information about the process Macleans are expected to follow on the Ministry of Education website.
This consultation closes on 6th December.
Dates for your Diaries
5 December – New Parent Induction Meeting 1.45
5 December  – All Comers Christmas Choir School Hall 6.30pm
6 December   – Year 1-3 Prize giving 9.30am School Hall
11 December – Helpers Morning Tea School Hall 10.30am
16 December – Year 4-6 Prize giving  BBI Hall at 1.00pm
16 December  – Year 6 Disco in the school hall
19 December – School finishes for the year at 3pm
3 February 2020 – School recommences
Welcome to
Angela Zhang Rm 8, Annie Hu Rm 15 and Sophia Hu Rm 5
BOT News
Next Meeting  – Thursday 12 December at 7pm
PTA News
Next Meeting – Wednesday 4 December at 7.30pm
Parking on Loloma Drive
Once again, we have to address the parking on Loloma Drive. We are experiencing some very inconsiderate behaviour from parents who think traffic rules do not apply to them! We ask that drivers please RESPECT the road code, and show RESPONSIBILITY by not parking on yellow lines or across driveways. Our parent crossing monitors try to point out infringements to drivers at the time they happen BUT some people choose to ignore this, and some have even been disrespectful to the parents! However, we do take pictures of people who continue to infringe and put our children in danger (note the picture of a car parked on yellow lines, and student exiting the car directly into oncoming traffic), and we forward these on to Police to ask them to take further action.
Playgrounds After Hours
Please remember our school playgrounds are out of bounds before school for health and safety reasons.  Students are able to use the playgrounds after school, but must be supervised by a parent/caregiver during this time.  If you are staying on the school grounds please be aware that the school buildings are locked from 3.15pm so there are no bathroom facilities to use.
Sports News
Interschool Sailing Regatta was held on Thursday 28 November and Friday 29 November at Bucklands Beach. Our team of four sailors: Nick Meharry, Hugo Zheng, Cameon Dixon  and Salvador Miranda Corte-Real Vantacich came 2nd overall. Well done! Thank you to Bucklands Beach Yacht Club for providing the boats and for hosting the regatta!
Community Notices
Welcome to the Dare to Explore Kia Māia te Whai Summer Reading Adventure
The Auckland Libraries free Summer Reading Adventure runs during the School Holidays. Start your summer adventure with Tuatara and his friends who are on a mission to experience the worl and explore the past, present and future. Join in the fun and sign up at any of your local libraries or online at daretoexplore.nz with awesome challenges, collect stickers, fun events and lots to do over summer!
We are running a week of FREE DANCE CLASSES for children of all ages at the Neverland East Studio in Howick from December 9th – 14th. This is an amazing opportunity for children of all ages and dance abilities to come and try Neverland at no cost. Students can check out the East timetable here (or at www.neverlandstudios.co.nz) and simply turn up on the day with no pre-registration required.