From the Principal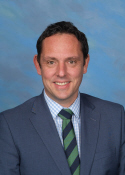 Our plans for 2021 are already picking up pace as we race towards the end of the 2020 year. A friend asked me recently if we were 'winding down' because we were now past the mid-point of the final term. Trying not to laugh, I spent some time explaining a number of the things that Term 4 added to the basic role of maintaining effective learning for a school of close to 640 students! 
The end of the year in school is probably the most hectic and busy time of the year for us. Time is at a real premium, because we are so heavily involved in making sure that next year is well organised and will get off to a great start.
We are currently finalising appointments for new staff, and allocating teachers to year groups and teams for 2021, as well as looking at class placements of new students and those transitioning from Year 3 into Year 4. On top of this, we are compiling our leavers' Yearbook, passing crucial information on to intermediates, collating our 2020 review information for the Board of Trustees, and completing our budget for the new year. Before the end of December, rehearsals for Prizegiving ceremonies will be underway, and the 2021 Annual Plan will be completed. 
Our goal is to complete the myriad of additional tasks, whilst ensuring we maintain our high standards and expectations of learning and behaviour. We will be utilising our school values of Resilience, Responsibility, Excellence and Respect throughout!
Scholastic Book Fair
We thank everyone who participated in the recent Scholastic Book Fair.  Total book sales were $12,928.20!!  This is a fantastic result and equates to over $4,500 free books for our school next year. Thank you to Mrs Brown for coordinating this wonderful celebration of reading which benefits our learners in many ways.
Dangerous Driving
The rainy days of last week were a timely reminder that a number of parents have not fully understood the steady stream of advice and guidance we have been sending out about respectful driving and parking around our school. 
We're not sure how best to proceed with the situation we are facing- despite multiple reminders, drivers still feel they are above the law, and are flagrantly parking on yellow lines, across driveways, and sometimes in our neighbours' driveways!
Below are some illustrations of what we are facing on a daily basis- these actions are not just illegal, but they endanger the lives of our children and families. It may be a matter of time before there is a serious accident.
When approached, we are often given embarrassing explanations from grown adults who are unwilling to take responsibility for their actions. 
"I parked on the yellow line because I have a sore leg and I can't walk far."
"I didn't know it was illegal to park on yellow lines."
"I'm in a hurry."
"I'm only partly across the drive."
We will be taking photographs of drivers parking (for even a short time) on yellow lines, across driveways, or in our neighbours' driveways, and sending them to our community constable and Auckland Transport, asking them for action. Perhaps a financial penalty may cause repeat offenders to think twice before breaking the law and endangering our students and families.
School Counsellor – John Winters
In order to help us work towards our strategic goal of 'Growing the wellbeing of all in our community' we have the privilege of having trained counsellor John Winters working with us each week alongside students who need a little extra support. John's role is encouraging children to engage in all aspects of their school experience. When social/emotional levels are low, this can affect academic engagement. In response to this, John can provide individual support to students, offering them a listening ear – with empathy and compassion and without judgement.
John's role is to:
Provide one on one support for students, teachers and parents connected to the school community

Facilitate group programmes

Connect with parents and whanau in practical ways

Be available to help in classrooms, at school events or everyday school events

things
John has been given comprehensive training as a Lifewalk facilitator and is required to attend regular supervision for ongoing support and best practice. Furthermore, John is provided with regular professional development to ensure he is well equipped to deal with the growing array of issues our children face. 
Digital Citizenship Evening 1st December at 6:30pm
Anjie Webster from Generation Online will be talking about the online landscape for children and young people in Aotearoa, the opportunities, challenges and risks. From national research, insights and experience as an Education Advisor, Anjie provides insightful information, pragmatic approaches and easy wins for families, and a positive outlook to raising caring, capable and confident young citizens, online and offline. 
Anjie Webster comes from an education background, and completed her M.Ed (Hons) and research with a focus on digital technologies and online spaces, and the navigation for young people around challenges and risks. She worked for Netsafe for three plus years and continues working for Netsafe, and The Light Project, along with her role as a Ministry of Education facilitator, working in schools and kura around New Zealand.
Nestafe have recently released their report on Parent Awareness of Children's Online Lives.
To read the full  report, please click on the link above.
From the PTA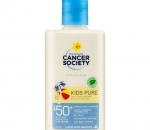 We have extended the closing date for orders to Wednesday 18 November.
So far we have raised $324 for PMPS PTA and $187 for Cancer Society.
Remember the class that sells the most receives a free Pizza lunch – Room 8 are currently in the lead.
It would be great if we can make $500 profit, please place your order ASAP.  Perhaps purchase for Santa stockings or just to protect your loved ones from the Sun.
Ice Skating December 12 4:45 – 6:15pm-  information out soon.
Dates for your Diary
19 Nov – BBI Orientation Day
20 Nov – HPPA Interschool Athletics
1 Dec – Parent Evening – Digital Citizenship
2 Dec – Christmas Bring a Can Mufti Day
3 Dec – Parent Helpers Afternoon Tea at 2pm
4 Dec – Year 1-3 Prizegiving at 9:30am 
9 Dec – All Comers Christmas Choir at 6:30pm
11 Dec – Senior Prizegiving at 12:30pm
12 Dec – PTA Ice skating
14 Dec – Year 6 Leavers Disco 6pm
15 Dec – School finishes for the year at 3pm
27, 28, 29 January 2021  – School Office open 9-3pm
2 February 2021 – School Office open 9-3pm
3 February 2021 – School Starts
BOT News
Next Meeting Thursday 19 November at 7.00pm
PTA News
Next Meeting Tuesday 24 November at 7.30pm
Welcome to
Eleonora Odhiambo, Miles Odhiambo, Audrey Wang