From the Principal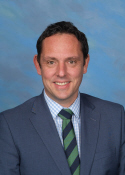 All of our children will meet their teacher for 2021 in two upcoming class afternoon visits. These are scheduled for Wednesday 2nd December and Thursday 10th of December. Students will have a chance to connect with their new classmates and see their new rooms. We have some very excited students moving into next year.
The process has come a long way since my time as a Pigeon Mountain parent- class lists for the coming year used to be posted up in the reception windows a week or so before the start of the new academic year. We feel that it is now more supportive for students and families to make the transition process more personal and to allow children to know who their new teachers and classmates are well in advance. It also gives teachers a great opportunity to meet the students and spend some time looking ahead to the next year together.
Our class placement process is a long one. This year (for the first time) we have sought feedback from children to gather some names of classmates they would like to be placed with. We also gather a lot of data from teachers and then create draft lists. These lists go back to teams to see what the combinations look like. We then tweak and rework the lists until we have our final class placements. We think about children who work well together and those who don't. We think about who children named as desired classmates. We think about having a range of abilities for literacy and numeracy. We look at those who are introverted and those who are extroverted, the list of considerations goes on.
No doubt there will be children who may not have their best friend in their class. This happens! But, we would never place students or form new classroom groups to leave them without peers with whom they have worked well with during 2020. Our teachers are wonderful observers and judges of the relationships in their rooms, and we tap into this expertise and the voice of the children themselves when making up class lists..
We encourage you to be positive about the class placements with your children, they take their cue from you. If they don't have their best friend in their class, reassure them! Tell them that everything will be ok and that they will have an opportunity to make many new friends in their new class. Tell them they will still get to play and hang out with their friends. Our children test our reaction to news to gauge how they should react, we need to be the reassurance they need. So be positive, reassure them and show them that you are confident that they will have a good year.
Other than administrative errors- children from the wrong year group appearing on a different class list etc, our class lists are final. If we have made an error of this nature, please let us know!
Any request for change will be met with a "Let's have a chat 6 weeks into next term."
If you are desperately unhappy about the class placement do make a time to talk with any member of our Senior Leadership Team.
Dates for your diary
1 December – Digital Citizenship Evening 6.30pm
2 December – Christmas Mufti day – wear mufti and bring a can for the Howick Salvation Army
3 December – Helpers afternoon tea 2pm
4  December – Junior Prizegiving 9.30am
7  December – School Reports go home
9  December – All comers Christmas Choir 6.30pm
11 December – Senior Prizegiving at BBI 1pm
11 December – Last day for EZ Lunch
12 December – PTA Ice skating Fundraiser 4.45pm
14 December – Year 6 leavers disco 6pm
15 December – School finishes at 3pm
3 February 2021 – First day of school for 2021
BOT News
Next meeting 10 December 7pm
School Donation
The Board of Trustees have set the school donation for 2021, at $230.00 per student. This remains unchanged from this year.  Donation tax credits are also available from Inland Revenue. Please keep your donation receipts if you are wanting to make a claim from 31st March 2021.
There are several options to pay –
* Online when purchasing student stationery from OfficeMax – www.myschool.co.nz
* Online through your Kindo account – www.kindo.co.nz
* Direct credit a/c 02 0168 0210765 00 (please use student name as a reference)
* At the school office by eft-pos or cash
Student Stationery
Stationery is now available from the schools supplier, Officemax.  Stationery is sold in closed packs, so itemised lists are not available from the school.  These packs can be ordered online at www.myschool.co.nz for delivery to your home/work.  Please leave the student I.D field blank and remember that the school donation may be paid at the same time.
Please note that all OfficeMax retail stores closed this year so stationery orders must be made online.
School uniform
John Russell Schoolwear (9 Moore Street, Howick) is open throughout the summer holidays for purchasing new uniform.  They will be opening on Sundays (10th January until 31st January) from 10am to 3pm. Purchases can also be made online at www.johnrussellmenswear.co.nz. 
The second hand uniform shop will be open in the school office on Thursday 28th and Friday 29th January 2021 from 9am to 3pm.  Used uniforms (no hats or socks please) in good condition can also be brought in for selling on your behalf.
OFFICE HOURS JANUARY 2021
The school office will be open prior to school starting from Wednesday 27th January 9am to 3pm (closed Monday 1st February for Auckland Anniversary).  The uniform shop will be running on Thursday 28th and Friday 29th January for selling new and secondhand uniforms plus receiving good condition uniforms to sell.
PTA News
Ice skating fundraiser Saturday 12th December 4.45pm to 6.15pm, tickets can be purchased at the schools online shop, Kindo.
Welcome to
Alyssa Hayter
Sports News
School Athletics Day
| | | | | |
| --- | --- | --- | --- | --- |
| Event | Age | 1st | 2nd | 3rd |
| 400m | 9 & under girls | Allyra Hinson | Nina Schwenke | Harriet Mitchell |
| 400m | 9 & under boys | Kayden Woods | Jack Hermans | Ghazi Rizvi |
| 800m | 10 & over girls | Danaca Stralen | Natalie Wei | Ella Hayter |
| 800m | 10 & under boys | Oscar Lam | Ben Ellis | Rory Gillion |
| 60m | 5yr girls | Iris Xu | Vivian Guo | Lily Mulder |
| 60m | 5yr boys | Harjas Arora | Blake Cheng | Romeo Garcia |
| 60m | 6yr girls | Alina Wang | Avery Hu | Abigail Cheng |
| 60m | 6yr boys | Cortez Tonkin | Jimmy Wang | Matthew Song |
| 60m | 7yr girls | Tilly Patten | Katy Wang | Valini Fangupo |
| 60m | 7yr boys | Keanu Wilson | Jiho Park | Charles Zhang |
| 80m | 8yr girls | Lucy Chisnall | Jia Qi Xie | Aoife Chen |
| 80m | 8yr boys | Felipe Silva Correa De Melo | Finn Seccombe | Yaathavan Paramatharan |
| 80m | 9yr girls | Skye Wilson | Bernadette Lavemai | Allyra Hinson |
| 80m | 9yr boys | Jack Hermans | Kayden Wood | Rico Wang |
| 80m | 10yr girls | Danaca Stralen | Nicole Chen | Ella Hayter |
| 80m | 10yr boys | Remi Meyer | Paul Gao | Liam Wallace |
| 80m | 11yr girls | Debbie Mao | Stevie Bradshaw | TJ Africa |
| 80m | 11 boys | Noah Pegler | Stanley Ou Yang | Oscar Lam |
| Softball Throw | 8yr girls | Ella Clarke | Yichen Liang | Alisa Yong |
| Softball Throw | 8 yr boys | Johnathan Bao | Felipe Silva Correa De Melo | Lucas Wong |
| Softball Throw | 9yr girls | Nina Schwenke | Sahar Hasan | Zoe He |
| Softball Throw | 9yr boys | Josh Setefano | Jack Hermans | Pedro Stefanello |
| Softball Throw | 10yr girls | Gladness Saumani | Clarissa Kleinhans | Heidi Lee |
| Softball Throw | 10yr boys | Yuvraj Jangra | Keli Davis | Diego Manu |
| Softball Throw | 11yr girls | Fa'asulu Nua | Debbie Mao | Rebecca Klein |
| Softball Throw | 11yr boys | Arav Doshi | Noah Pegler | Benjamin Berrington |
| High Jump | 9yr girls | Bernadette Lavemai/Allyra Hinson | Hailey Rose | |
| High Jump | 9yr boys | Kayden Wood | Josh Setefano | Pedro Stefanello |
| High Jump | 10yr girls | Danaca Stralen | Sofia Huxley | Anja Hermans |
| High Jump | 10yr boys | Thomas Qu | Rohan Prasad | Yuvraj Jangra/Jacob Thompson |
| High Jump  | 11yr girls | TJ Africa | | |
| High Jump | 11yr boys | Ben Ellis | Oscar Lam | Karl Meindl |
HPPA Interschool Athletics
Congratulations to the following students who were placed at this event
Boys 9 years and under relay – 3rd
100m Championship 11 year girls – Debbie Mao 2nd 
100m Championship 9 year girls – Skye Wilson 1st 
 70m Championship 9 year girls – Skye Wilson 1st
70m Championship 9 year girls – Bernadette Lavemai 2nd 
70m Championship 9 year boys- Jack Hermans 3rd 
60m Championship 8 year boys – Felipe Silva Correa De Melo 3rd
70m Age Group Sprints 8 year boys – Yaatharan Paramatharan 2nd
70m Age group Sprints 9 year boys – Rico Wang 3rd 
70m Age Group Sprints 11 year boys – Oscar Lam 2nd 
70m Age Group Sprints 11 year boys  – Ben Ellis 3rd 
100m Age Group Sprints 9 year boys – Rico Wang 1st 
 100m Age Group Sprints 11 year boys – Ben Ellis 3rd 
100m Age Group Sprints 8 year girls – Aoife Chen 3rd
High Jump 9 year boys – Kayden Wood 1st 
Softball Throw 8 year girls – Ella Clark 3rd
Community Notices
Howick School of Music – Saturday mornings at Pakuranga Intermediate, individual or group tuition available, more details at

www.hsm.co.nz

Edu-Kingdom College Dannemora – school holiday programmes for Year 1-6 students, more details at

ekc.business.site