From the Principal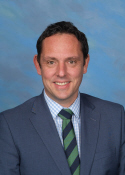 Our school Student Led Conferences take place this week on Wednesday and Thursday. Please take time to attend this event- it is one of the most important learning events in our school calendar and is a time when your child has two of the most important partners in their learning in the same room together- parents and teacher! By not attending a conference session, you are not allowing your child the opportunity to share their successes, goals and next steps with you. 
'He waka eke noa' – Without you, it's not the same!
We would like to thank everyone who has contacted us in the past 3 weeks with thoughts, messages, and offers of support following the tragic events of 23rd March. 
Student Led Conferences
Please take time to read through the conference flyer which was distributed this week so you get the most from your child's session.
Conference bookings on www.schoolinterviews.co.nz event code pwzq9 are closed for 24 hours between 8am Weds and 8am Thursday. If you are not able to attend your conference session, please inform your child's teacher. 
Special Ladies' Pink Breakfast
After a COVID affected year in 2020, we are excited about the return of our Special Ladies' Breakfast event in 2021. This will take place ahead of the Mothers' Day weekend on Friday 7th May in the school hall from 8am.  Fundraising towards the Breast Cancer Foundation will also take place at this event.  We will have a number of treats and surprises for the special ladies in our school, and the event will end with the opportunity to arrive in class with your child, and share in the start of the school day.
Walking to School Bus
We are a Walking To School Bus School and have a number of routes operating in our local area. Please contact us to find out more about our routes. If you want to know more about the Walking To School Bus programme, or if you could offer your support by helping to guide a group, please contact Candy Li on 021 435 036 or yeye.li@at.govt.nz
Wells Road Entrance
Members of our school community using Wells Road will have noticed that markings have  appeared in our Wells Road entrance in recent weeks- we have been working with Auckland Transport and Police to have the yellow lines reinstated in the bay to help us provide students with a crossing location on Wells Road.
Scootering and Bikes to School
Year 6 students who are given parental permission are able to cycle or scooter alone to and from school. These permission slips are available from the school office. Students in Year 4 and 5 are allowed to cycle or scooter to and from school in the presence of a parent or guardian, and leave their cycle or scooter locked on our school racks.
Chess- Inter-school Championship
Entries for this competition have now opened. The event will take place on 24th May at Point View School. If your child is a chess player who understands the rules and requirements of competitive chess, and would like to represent school, notices are available through the school office. Entries for this event close on 10th May (start of Week 2, Term 2), and can be completed through our online Kindo shop.
Swimming Sports
Well done to the students who represented our school at HPPA Swimming Sports on Thu 11th March. Every member of the team was a great ambassador for our school, and we had a number of very pleasing placings in the following events;
Cody Tang; 1st Freestyle Boys 10, 2nd Backstroke Boys 10
Lucas Wong; 3rd Freestyle Boys 9, 3rd Breaststroke Boys 9
Emily Piper; 1st Freestyle Girls 9, 3rd Backstroke Girls 9
Jonathan Bao; 1st Freestyle Boys 8, 2nd Breaststroke Boys 10
Bryce Galbraith; 2nd Freestyle Boys 8
Liana Du; 1st Freestyle Girls 8, 1st Breaststroke Girls 9
Shani Peasley; 2nd Freestyle Girls 8
Angelina Lee; 3rd Freestyle Girls 8
Justin Jin; 2nd Backstroke Boys 9
Louis Hill; 3rd Breaststroke Boys 10
Emma Asiata; 2nd Breaststroke Girls 9
Olivia Huang; 2nd Breaststroke Girls 10
In the relay events, the 10 and over A Freestyle team won first place. This team was composed of;
Emily Piper, Olivia Huang, Cody Tang, Victor Wu
Dates for your Diary
Student Led Conferences – Wednesday 14 April 1.30pm – 8pm
Early Finish for conferences – Wednesday 14 April, school closes at 12.45pm
Student Led Conferences – Thursday 15 April 3.15pm – 6pm
End of Term 1 – Thursday 15 April 3pm
Teacher Only Day – Friday 16 April
Term 2 Commences – Monday 3 May
Special Ladies' Pink Breakfast –  Friday 7 May  from 8am
BOT News
Because of our ongoing roll growth outlined in previous newsletters, it is likely that the Pigeon Mountain Board will be required to review our enrolment scheme in coming months. We currently have 585 students on the school roll, approximately 25 students greater than we have ever catered for at this early stage of the year. 
Property trends in our zone indicate that the school roll is likely to grow further through 2021 and in coming years. This puts additional pressure on our facilities, and infrastructure. 
As a result, as well as being extremely vigilant to identify and cancel fraudulent enrolments, the board will be considering at an upcoming meeting whether to remove the ability for those families living out of zone to enrol siblings at our school. This has implications for any PMPS families  currently residing outside of our zone, with younger siblings approaching school age, even if an older child was enrolled as an in-zone student.
This step would be taken to reduce overcrowding, and helps us guarantee a place for children residing in our zone.
More information about zones can be found at https://parents.education.govt.nz/primary-school/schooling-in-nz/enrolment-schemes-zoning/
More information about enrolling at Pigeon Mountain School and our zone can be found at  https://www.pigeon-mountain.school.nz/enrolment/
Mark Eades – Presiding Member, Pigeon Mountain School Board
Next Meeting – Thursday 15 April at 7pm
Community Notices
BIZZY BODZ – SCHOOL HOLIDAY PROGRAMME 
More details contact 530 9020  or info@bizzybodz.co.nz
Marrzipan Drama Programme
Marrzipan Drama www.marrzipandrama.co.nz will be offering after-school Drama classes each Monday from next term. Classes help children to develop social skills, positive thinking and self-belief. Find out more about the Marrzipan programme, and register your child on their website.
Initiate Dance Holiday Programme April 2021 – East Auckland
27-30 April 2021, Tuesday-Friday, 9am-4pm
Fencible Lounge (Howick Library)
$75 for the full four days
Open to 8-12 year olds
Book online at initiatedance.wixsite.com/home Dance away the holidays and join in the fun! Over one week 8 to 12 year olds learn a variety of dance techniques and routines with fun games and team building activities.
The dance programme is about engaging young people in a positive way during the school holidays. Students finish the week with a fun performance for family and friends. No dance experience is needed.
GINGERBREAD HOUSE IN THE FOREST:  Saturday 8th and Sunday 9th May at 10 & 11.30am.  Tickets are $6 a head.  The show performs at The Harlequin Theatre – 563 Pakuranga Highway, Howick.  Suitable for children 4 years and older.  To make a booking, please phone 537 4943 or email hcyt@xtra.co.nz
RUMPELSTILTSKIN: Thursday 6th and Friday 7th May at 5pm; Saturday 8th May at 1.30 & 4pm and Sunday 9th May at 1.30pm.  Tickets are $8 a head.  The show performs at The Harlequin Theatre – 563 Pakuranga Highway, Howick.  Suitable for school age children and older.  To make a booking, please phone 537 4943 or email hcyt@xtra.co.nz