From the Principal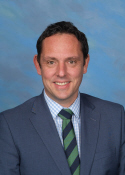 We are very excited and proud to say that 96% of students were able to enjoy the experience of sharing their learning in the Student Led Conferences which took place during the final week of Term 1. 
This is by far the largest proportion of bookings we have received- our teachers are deeply appreciative of the support they receive from our parent community, and it reinforces the whakatauki proverb 'He waka eke noa' perfectly: it REALLY does make a difference to your child's learning when you become an actively involved in school events and conferences!
It would NOT be the same without you!
We are continuing to reflect on the format and style of the student led conferences and have received some very helpful feedback from both staff and parents. This has been overwhelmingly positive, and we will look to incorporate a few minor amendments in order to provide you with high quality opportunities to share in your child's learning and see the progress they are making.
We look forward to seeing lots of Pigeon Mountain Special Ladies this Friday (7th May)  from 8am to share in our celebration! We have a number of treats available on the day- a range of sweet muffins, tea, coffee and juices, and muesli with fruit and yoghurt! The event opens at 8am, and we have a number of competitions before you are invited to visit your child's classroom between 8.50am and 9.10am to take part in some planned activities.
Road Safety Week (Monday 17th May – Friday 21st May)
Road Safety Week is coordinated annually by Brake and involves hundreds of schools, organisations and communities each year.
Brake is a road safety charity that works to prevent road death and injury, make streets and communities safer, and supports the victims of road crashes. Brake started Road Safety Week in New Zealand in 2012 as an annual event to raise awareness about road safety and promote steps that everyone can take to stop these needless deaths and injuries year-round. 
Road Safety Week aims to inspire communities to take action on road safety and promote life-saving messages during the Week and beyond.
During the week your child will be engaging in some purposeful and fun activities to help them with making the right choices when crossing the road, riding their scooter/bike to school and basic safety measures that they need to take when riding in the car. Furthermore, this is a great opportunity for us to educate our community about how they can do their part to keep our children and themselves safe. 
Dates for your Diary
Friday 7 May – Special Ladies Breakfast in the School Hall from 8am
Thursday 13 May – New Parents to the school afternoon in the Library from 2pm until 2.55pm
Thursday 13 May – Photolife Class Photos
Monday 17 May – Friday 21 May – Road Safety Week
Tuesday 18 May – Soccer Field Day
Monday 24 May – East Auckland Primary Interschool Championship
Tuesday 25 May – Rooms 23 and 24 Te Tuhi Visit
Thursday 27 May – Rooms 20 and 21 Te Tuhi Visit
BOT News
Next meeting Thursday 20th May at 7pm in school staffroom
PTA News
AGM will be held Tuesday 18 May 2021 at 7.30pm.
Officers will be selected at this meeting for the 2021 year
Carparking
Please do not use the staff carpark for dropping or collecting children.  We have very limited spaces reserved for our staff. During the school day parent and visiting parking is on Wells Road.
Sick Children
With winter colds and sickness approaching please do not send your children to school if they are unwell. Staying home will allow them to get back to good health and not infect other staff and students.
Photolife Class Photos
These will take place on Thursday 13 May.
Please ensure that your child is wearing correct school uniform.
Should you wish to have a sibling photo taken of your children please collect a Sibling Photo Booking Form from the school office. Please note that these are for students at our school only.
Community Notices
MusiqHub Guitar & Ukulele Lessons with Ben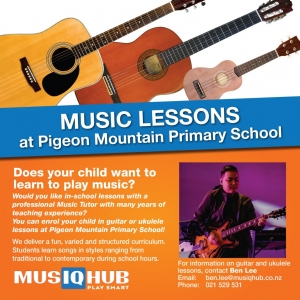 Basketball
Beginners After School Programme commences Wednesday 12 May 2021 to 7 July 2021,  $55 per player
Email George for more information at  hi5.basketball@hotmail.com
Soccer Programme
The HJ Elite Team is excited to share our upcoming programs with you.
Starting May (Term 2)
Junior Development Program (Fridays)
Location: Millhouse Reserve
Dates: May 14 to June 25, 2021
Time: 4:00 pm – 5:00pm (4-11 years old)
https://enrolmy.com/hj-elite-academy/book-now/15-Junior-Development-Program—
 Junior Development Program (Saturdays)
Location: Millhouse Reserve
Dates: May 15 to July 3, 2021
Time: 10:30 am – 11:30 am (4-11 years old)
https://enrolmy.com/hj-elite-academy/book-now/16-Junior-Development-Program—-Saturdays
Please visit www.HjEliteAcademy.co.nz for more information or email us at info@hjeliteacademy.co.nz with any queries or concerns.
Kung Fu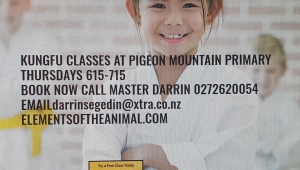 Steam Class
P.M.P.S  STEAM After School Programme
 (Term 2, 2021)–Yr3~Y6
Robotics and Coding program—-Every Thursday
Age

:

(Yr 4/5/6)

Time

:

3:15~4:45PM

Every Thursday (from

6th May~8th July 2021

) 
Cost:  $330/student (all materials are included)