From the Principal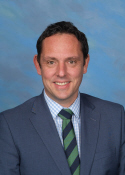 I would like to thank everyone for their flexibility and resilience in recent weeks. We are in unprecedented times, and juggling our online students and in-school students would be impossible without the support of our staff and parent groups. We are effectively operating 2 schools at present, and despite our country's shift to the 'traffic light' COVID Protection Framework in early-December, the Ministry of Education has recommended that schools continue with their current Public Health measures until the end of term- this means that we will continue to run an online and an in-person learning stream until the end of 2021.
However 2022 promises to be somewhat different, and school will revert back to the way it used to operate prior to lockdown from the start of Term 1 next year. At ALL levels of the framework, schools will be open with students and staff onsite. Public health measures you are very familiar with remain in place:
– good hygiene and cleaning
– contact tracing systems in place
– vaccination requirements for our staff
– those who are sick must stay home and get tested
– good ventilation will be a focus in our buildings
At RED
Face coverings will be required at school when indoors for students and staff in Years 4-6.

Physical activities and singing will be held outside only.

A one-metre distance between different groups is recommended.

No non-essential visitors onsite.
At ORANGE
There are very few differences between Orange and Green when onsite, however at Orange there is an increased emphasis on planning for events and activities with large student numbers involved.
As a result, unless there is significant change from the Ministry of Health or Ministry of Education, our online programmes will close at the end of 2021 and all our teachers will return to site to resume in-person programmes in all classes.
End of Year Events
Team Prize Giving Events
Team certificates and awards will be presented at events held under our outdoor canopy. Only one team bubble will be in attendance, and the event will be used to present certificates for Leadership, PB4L School Values, ESOL, Achievement in Learning and Effort in Learning. These events will only be attended by one team bubble, and they will be simultaneously streamed so families and children learning at home can be part of the event. This will require 6 separate events, and we will share the dates and times with each team well in advance.
Year 6 Prize Giving
Because of bubble restrictions, this event will take place in the hall without an audience. It will be streamed online to allow the Year 6 students in school, and those at home to share in the event. Award winners will be able to collect their trophies and prizes at a later stage, as part of the collection of their personal belongings. We will share the date and time of this event well in advance.
Collection of Student Property
Arrangements are being made to ensure that families can collect student belongings at the end of the year if they are not currently attending school. We will share this organisation with you in the coming week.
End Of Year Reports
Due to the length of time that students have been away from face to face teaching and learning, we have revised our end of year report. As learning has been online, we have not been able to complete our normal assessment programme that enables us to get an accurate picture of where children are achieving against the New Zealand Curriculum. The revised report will provide a summary of your child's learning throughout the year, including engagement in the home learning programme. If your child has not been engaged in the home learning programme their report will reflect this. The end of year reports will be sent home to families via email on 14  December.
Beginning of 2022 School Year
We will share information regarding the beginning of 2022 and the planning going into transitioning all students back to school.
School Board News
The final board meeting of 2021 will take place on Tuesday 14th December at 7pm.
Back to School Stationery
You can order your child's stationery for next year online at  www.myschool.co.nz.
School Uniform
School uniforms including hats, and sports uniforms are available for purchase in store from  John Russell Schoolwear, 9 Moore Street, Howick.  Or online at https://www.johnrussellmenswear.co.nz/ 
Secondhand Uniform
We are not able to receive any uniform for sale, or sell any items  this year. This will be reviewed early 2022 and we will advise you when we may be able to recommence this.
School Office Hours
Our School Office will close on Wednesday 15 December 2021 at 3pm
The office will reopen on Wednesday 26 January 2022 at 9am.
All enrolment information is available on our website including an enrolment form and our school zone
Holiday Office Hours
Wednesday 26 January 9am – 3pm

Thursday 27 January 9am – 3 pm

Friday 28 January  9am – 3pm
Normal hours will resume on Tuesday 1 February  8am – 4pm daily