From the Principal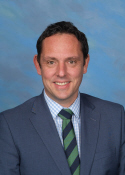 We thank everyone in our school community for the wonderful support we have received this year. We wish you all a safe and peaceful holiday, and look forward to seeing you again in 2022.
We wish Miss Kim Timmins a fond farewell at the end of this school year. Kim was foundation Team Leader of Team Kauri and we wish her well with her move into the RTLB service. Kim has worked tirelessly for our students and as one of our Year 6 teachers has prepared her students incredibly well for their step to intermediate school.
We also wish Mrs Nicky Daniels all the best for the arrival of her first child in early 2022. Nicky will welcome her baby in February, and we look forward to bringing you news of the baby's arrival through the newsletter and school Social Media!
Ian Dickinson
Principal
Wednesday 15 December – collection of belongings for our at home learners
A reminder of the key details;
Puriri – 9.30am – 10.15am
Manuka – 10.30am – 11.15am
Pohutukawa – 11.30am – 12.15pm
Kauri – 12.30pm – 1.15pm
Titoki – 1.30pm – 2.15pm
Kahikatea – 2.30pm – 3.15pm
Parents and their children will be able to enter school grounds from Wells Road only

They must scan the COVID 19 tracer prior to entering the grounds

They are to give the name/s of the child/ren to the person at Wells Rd gate. This will be marked off on a list.

Masks will be required to be worn by students who are Yr4 and older, as well as parents for the safety of our staff and others.

Please  follow the path to the canopy to pick up stationary/equipment and not mingle or 'catch up'

Note: if a junior student has an older sibling in the senior school their belongings are to be collected with the older child's team, this must have been communicated to your childs classroom teacher.
Tables will be set up under the Canopy/Tiger Turf with teachers at each table that will contain all students stationery. 
Please bring your own bag  to collect your child's stationery/equipment. Apart from Year 6 all pencils/pens/glue sticks, whiteboard markers  and coloured pencils have been kept at school ready for next year. These items have not been included in the 2022 Stationery Pack.
Dates for your Diary
Tuesday 14 December  – last school day for 2021
Wednesday 15 December – collection of belongings for our at home learners
School Office Opens – Wednesday 26 January 2022 9am – 3pm
First day of School – Tuesday 1 February 2022
School Board News
Next Meeting – Tuesday 14 December at 7pm
2022 Term Dates
Term 1   –   Tuesday 1 February – Thursday 14 April
Term 2  –   Monday 2 May – Friday 8 July
Term 3  –  Monday 25 July – Friday 30 September
Term 4  – Monday 17 October – To be confirmed
Back to School Stationery
You can order your child's stationery for next year online at  www.myschool.co.nz.
The packs will be delivered to you. 
School Uniform
School uniforms including hats, and sports uniforms are available for purchase in store from  John Russell Schoolwear, 9 Moore Street, Howick.  Or online at https://www.johnrussellmenswear.co.nz/ 
Secondhand Uniform
We are not able to receive any uniform for sale, or sell any items  this year. This will be reviewed early 2022 and we will advise you when we may be able to recommence this.
School Office Hours
Our School Office will close on Wednesday 15 December 2021 at 3pm
The office will reopen on Wednesday 26 January 2022 at 9am.
All enrolment information is available on our website including an enrolment form and our school zone.
Holiday Office Hours
Wednesday 26 January 9am – 3pm

Thursday 27 January 9am – 3 pm

Friday 28 January  9am – 3pm
Normal hours will resume on Tuesday 1 February  8am – 4pm daily.
We look forward to seeing you all on Tuesday 1 February 2022!