From the Principal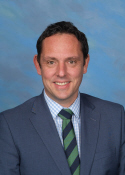 We have reached the mid-point of our first term and it is nice to see some normality returning to our school following a disrupted start to the year!
One of our Strategic Goals is to broaden our extra-curricular activities, and we have seen a huge amount of growth in this area. Our school day is full of wonderful opportunities for students, with both sporting sessions (House based sport activities, HPPA Swimming, Cricket, Softball), creative groups (Minecraft Club, Extension Arts, Cartooning), Leadership (House Captains, School Council, International Leaders) and cultural activities (Kapa haka) taking place when children are outside of the classroom. As well as increasing in number and variety, these groups are now more inclusive of Junior students- a group who previously missed out at our school.
This change requires an amazing team of dedicated teachers who go above and beyond for our children- we thank all the teachers and volunteer adults who support us in these initiatives.
Howick Fun Run and Walk
This annual event takes place on Sunday 26th March at 9am.
The run covers 5.9km, beginning and ending at Stockade Hill, Howick. Participants who complete the course are awarded a medal.
If your child would like to be placed into one of our 4-person teams, please use KINDO to enter. This event is NOT suitable for children under Year 5- runners cover the course without and adult, and hills make the 5.9km a significant challenge. 
Families of the runners need to be present on Stockade Hill throughout the event, which is generally completed (following prizegiving and prize draws) by 10.30am. 
Participants will be provided with a school sports shirt for this event.
Our entries close at 3pm on Friday 17th March.
Dates for your Diaries
14 – 17 –  March Year 6 Camp
4/5  April – Three Way Conferences
4 April – Early finish 12:45pm for Three Way Conferences
6 April – Anzac Dress Down Day
6 April – Last day Term 1
24 April – Teacher Only Day
25 April – Anzac Day
26 April – Term 2 Commences
Three Way Conferences
Our Three Way conferences will be held on  Tuesday 4th April  1.30pm – 8.00pm and Wednesday 5th April  3.30pm – 6.00pm.
School will finish early on Tuesday 4 April at 12:45pm
Information about our Three Way Conferences, including how to make a booking and early finish arrangements will be emailed to families next week.  Please make sure that the office has your correct email address.
Bizzy Bodz April Holidays 2023
Please follow the link below to our Bizzy Bodz Pigeon Mountain Specialised workshops for April 2023
Pigeon Mountain Workshop April 2023