From the Principal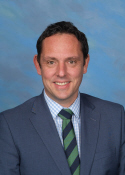 We are grateful for the support of our community during last week's NZEI Teacher Strike, and would like to thank a number of people who shared their support for both the teachers who participated in the strike, and those who remained in school to ensure we could host students. There is no doubt that the biggest issue we face as a school is recruiting quality teachers. With every passing vacancy, the number of suitable applicants falls, and this reflects the number of students heading out of college and high school into teaching. Our job is a very complex one – and is all-consuming, particularly when done to a high standard. The starting teacher pay of a graduate who has completed a 3 year university degree is barely above minimum wage levels. This was highlighted in a newspaper article last week. https://www.stuff.co.nz/business/300827906/starting-teachers-earn-199-more-than-new-minimum-wage
Whilst it is our role to provide the best possible teaching and learning for our community, not to get involved in political matters, we do support the fight to elevate the status of our important profession, and to make it an attractive job for young New Zealand graduates.
Lakewood Lodge 2023
We welcomed our Year 6 campers back on Friday afternoon, following a memorable and safe visit to Waikato.
We would like to sincerely thank the 11 parent helpers who generously offered their time, skills and energy to support the visit. Taking a group of students away from home, to an unfamiliar site, with challenging activities is a BIG task for our teachers. Still, the involvement of such an outstanding group of adult helpers ensured the visit ran smoothly and that the children had a truly life-changing experience.
We would also like to thank the wonderful parents who supported our team in unpacking the bus on Friday afternoon and helped by laying out students' possessions ready for collection. Although most parents would have been excited to greet their children and hear about the week at camp, we are immensely grateful for the parents who helped with the unloading to help others!
Mitey – Mental Health at PMPS
As part of our strategic plan at PMPS, we focus on developing deliberate actions that promote the wellbeing of our learners and community through explicit mental health lessons taught each week. Every part of the Mitey journey brings teachers, staff and communities together around one common goal – mentally thriving children. 
Developing a shared understanding of mental health is an integral component of the whole school approach. Research tells us that sharing ownership of this process with the community not only destigmatises mental health but also helps ensure that "the approach responds to wider community socio-cultural contexts and fits the community's cultures, needs and aspirations" (Glazzard, 2019). Senior Management, Mitey Leads, staff and students have drafted what we believe to be our shared understanding of mental health; however, we would love your input – CLICK HERE to see our first draft. If you have any comments or feedback, please email Johnathan – johnathand@pmps.school.nz. 
Counselling Services at PMPS
We are fortunate to have the services of several Counsellors working in our school to help assist your children with unpacking their emotions and giving them the tools and strategies to navigate whatever challenges they may be facing.
John

– Chaplin from Lifewalk Trust

Xiujin

– AUT Practicum Counsellor

Jessica

– AUT Practicum Counsellor
If you feel your child would benefit from speaking with one of our counsellors, please contact your Classroom Teacher; they will help arrange a day and time for them to speak. 
Please note that all sessions are confidential, and all counsellors understand and follow Pigeon Mountain Primary School policies. Also, although John's title is Chaplin, there is no religious instruction or reference made through these sessions. 
HPPA Swimming Sports – 10th March
We are very proud of our swimming team who represented us so well at the HPPA Swimming Sports a week ago. Particular congratulations go to our place-getters in their events:
2nd – 25m Championship Freestyle Boys 9 – Eric Yin
3rd – 25m Championship Freestyle Girls 9 – Chloe Kang
3rd – 25m Championship Freestyle Girls 8 – Kayley Lin
2nd – 25m Breaststroke Boys 10 – Jeremy Liao
3rd – 25m Breaststroke Boys 9 – Eric Yin
3rd – Freestyle Relay A 9 and Under – Chloe Kang, Anna Morgan, Jimmy Wang, Eric Yin
2nd – Freestyle Relay A 10 and Over – Emma Asiata, Shani Peasley, Mike Meharry, Jeremy Liao
Dates for your Diary
4 April – Early Finish 12:45pm Three Way Conferences
5 April – Three Way Conferences
6 April – Anzac Dress Down Day 
6 April – Last Day of Term 1
24 April – Teacher Only Day
26 April – Term 2 Commences
Three Way conferences 4 and 5 April
School will finish early on Tuesday 4 April at 12:45pm. Please collect your child from school at that time. Wednesday 5 April normal school hours. Details regarding making an appointment will be emailed to you. Please ensure that we have your current email address.
Short Term Study Opportunities
We are receiving inquiries from overseas about the possibility of studying at PMPS in July and August. If you have family overseas, particularly China, who are interested in short term study options, please feel free to share the following advertisement.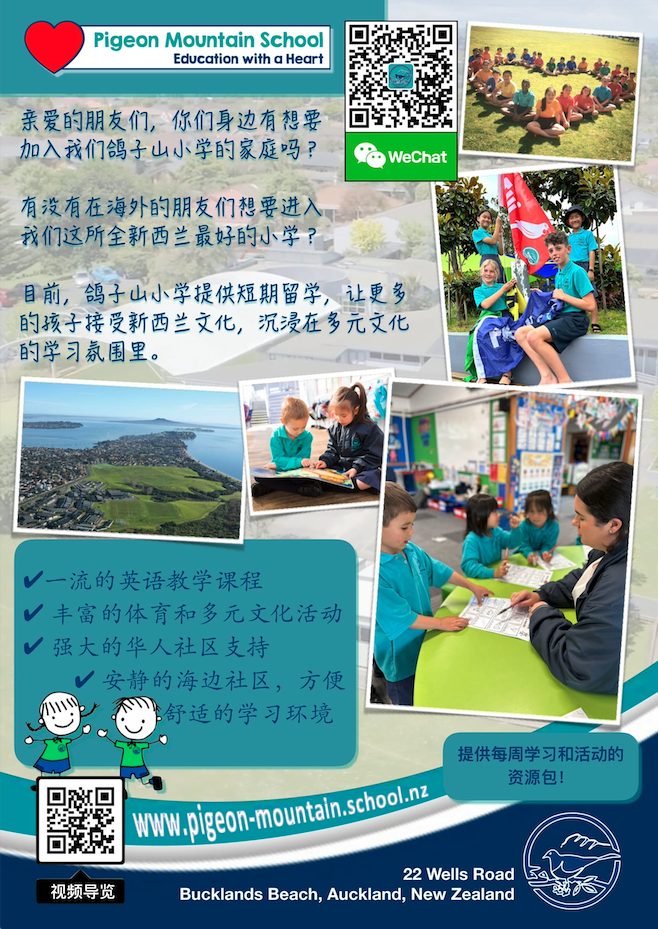 Macleans College Carnival
Macleans College would like to invite to you and your families to their first ever Community Carnival on Saturday 1 April, 11am – 3pm.