From the Principal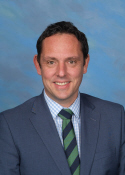 Our school Board elections are fast approaching, and we have sufficient applicants to hold an election to select the 6 members of our school board for the coming 3 year term. A school  board is responsible for a number of key things; supporting the Principal with the strategic direction of the school, overseeing policy review, helping the Principal to maintain a safe school and an effective learning environment, and overseeing student achievement. For the future of our school, please exercise your vote as a member of the parent community.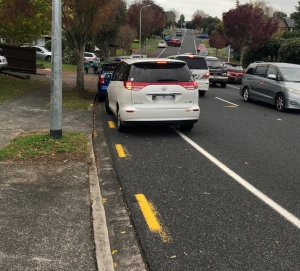 One of the best parts of my job is spending time at the Loloma Drive entrance to school when I get the chance to greet families coming into school at the start of the day. Unfortunately, the behaviour of some drivers is making this time very frustrating and stressful! Please remember- stopping across driveways is NEVER allowed, pulling over on yellow lines is ALWAYS ILLEGAL, and performing 3-point turns close to the crossing is DANGEROUS! For the safety and wellbeing of our students, we do send pictures and reports of offenders to the local Police officer in the hope it encourages better driving behaviour around school.
Welcome to:
Vicky Jiang Rm  17 , Rytasha Narayan Rm 5 , Erika Wang Rm 5,  Samuel Lavemai Rm 5,  Laulave Fangupo Rm15,  Valini Fangupo Rm 2, Toni-Lee Africa Rm 23, Olivia Li Rm 4, Estella Fidow-Birkenhead Rm 13, Duong Bao Minh Hoang Rm 14, Duong Nhat Minh Hoang Rm 12.
Vehicles in School
Please be respectful of our students' safety and note that during the hours of 8.30am and 3.30pm the school driveway and car park is for staff and official school visitors only. We will approach cars who are parked in our carpark, and direct drivers to move vehicles out of school grounds. 
Sick Children
With winter colds and sickness approaching please do not send your children to school if they are unwell. Staying home will allow them to get back to good health and not infect other teachers and students.
Adventure Playground
Please note that in ALL circumstances, the school playgrounds are OUT OF BOUNDS before school starts. This is a safety requirement and includes children who are with parents. Please help us by not allowing your child to use the playground equipment before the start of the school day.
Pink Day
We raised $802 for  the Mental health Foundation.
PTA News
Next meeting 5 June 7pm
Bingo night Friday 14 June
Bake sale 24th May raised $645. Well done everyone!!
Sports News
Congratulations to both netball teams who had wins this week in the first week of inter school competition.  A great start!
A team vs Bucklands Beach Primary won 6-2
B team vs Maraetai School won 4-0
Cross Country
Cross Country training has started- please ensure the office has an inhaler if your child has asthma. We have set the following dates for our world famous Cross Country day!
Main Day; Wednesday 26 June
Saving Day (in event of inclement weather); Friday 28 June
Autumn Writing from Room 18
I feel the refreshing, swirling wind
Swirling through the trees
Making all the golden leaves dance
Before settling down in a bed of brown.
I see the sunset red leaves
Wilting on the ground
The burnt amber trees as bare as a frosty winter morning.
I hear the relieved sigh of the wind
As the boiling summer ends with falling leaves
And then I hear the pitter patter of autumn rain.
Crackle! Crunch! Scarlet corpses lying lifeless on the soft, moist grass.
Motionless until they're blown away by the wind.
Floating up with the wind without a trace.
Flying over rooftops way up in the clouds.
Where do they go?
Will we ever know?