From the Prinicpal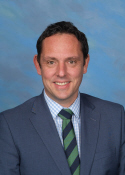 You may have heard in the budget that the government has made the decision to allocate additional funding to Decile 1-7 schools in place of requesting donations from parents. Whilst this creates a much needed benefit for parents, particularly for Decile 1-4 schools, we are disadvantaged by the new policy.
We are a Decile 8 school of 560-600 students. If we were to receive this funding in place of requesting donations, it would be worth over $85000, rather than the $75000 we receive in donations annually. This means we are missing out on a significant amount of additional new funding. And, we will still need to request donations and contributions from our local community.
We would have gratefully received the $150 additional funding from the Government in order to avoid requesting donations. Unfortunately, because of our school decile, we have not been given the chance to alleviate this financial burden from you.
We learned last month that the Minister for Education had given us formal approval to move forward with other local schools and form a Kahui Ako (Community of Learning).
Whilst we are still at the very early stages of this process, we are excited to join Macleans College, Bucklands Beach Intermediate, Bucklands Beach Primary, Macleans Primary, Mellons Bay School, and Owairoa in finding ways to enhance the pathways for our learners through early-childhood, primary, intermediate and college education.
Preliminary discussions have focused on identifying common areas of interest for the group. Student wellbeing, student agency, and effective transition have featured frequently in these discussions.
We will be holding a number of information sessions starting from Term 3 for the school community in order to communicate the benefits of the Kahui Ako for our learners, and to provide a voice for parents and caregivers.
Our Board of Trustees have made the decision not to renew our uniform supply contract with NZ Uniforms, and to begin a period of transition to John Russell Schoolwear. This will mean some disruption to uniform supply between the end of July, through to November and December when our full range will be stocked in John Russell's outlet in Howick. Parents may wish to consider their current uniform requirements, and purchase items ahead of August.
The decision to return to John Russell after a 7 year period with NZ Uniforms has been made for the convenience of our school community, and for the families of students with children in the 3 neighbouring schools of PMPS, BBI and Macleans College. There are some small changes in price with the new uniform provider, a number of garments being slightly more expensive, but a number also dropping in price.
We will be holding a number of pop-up sales in the interim period to sell on remaining NZ Uniforms stock items- watch this space for details.
Our latest Principal's Email Group was focusing on the subject of Kahui Ako (Communities of Learning). The full results can be found on the school website under the Principal's Email Group section, but in summary;
We asked respondents about their level of knowledge and understanding of the Community of Learning initiative. The average response was 2.4
(Lowest possible was 1, mid-point was 3 and highest possible was 5).
We asked about possible steps we could take to keep parents informed about what Communities of Learning are, and how our school may benefit. Some suggestions were;
-Blanket email with key information
-Sections in regular school newsletter
-Parent information evening
-Specific pamphlet of information
-Q&A event
-Regular school online media
Finally, we asked what benefits the survey participants could see for our school if we became more deeply involved;
-Improved transitions across schools
-Sharing resources
-Sharing programmes and offering wider opportunities
-Teacher professional development and sharing good practice
To read the full results, or the responses from other Principal's Email Group surveys in 2019, please visit https://www.pigeon-mountain.school.nz/principals-email-group/
If you would like to be added to the Principal's Email Group, please email [email protected] to be added to the mailing list. New theme out shortly.
Please note- Pigeon Mountain Primary School has a strict Dogs-on-Leash policy at all times. We have signs displaying this around the site. We have this policy to avoid toxic dog poo causing a health hazard for our children. We have noticed an increase in uncollected poo on our site recently, and this puts all our learners at risk of bacteria and associated infections.
Dates for your Diary 
End of 2019 Academic Year;
Thursday 19th December 2019 at 3pm
Start of 2020 Academic Year;
Monday 3rd February 2020 at 8.50am
Welcome to:
Johnathan Xu Rm 5, Mukti Tiwari Rm 2, Bhakti Tiwari Rm 20, and Om Tiwari Rm 21, Kelly Rui Rm 5, Sophia Xu Rm 5, Rex Guo Rm 5
Sick Children
With winter colds and sickness approaching please do not send your children to school if they are unwell. Staying home will allow them to get back to good health and not infect other teachers and students.
PTA News
Next PTA Meeting 7 August
Bingo Night 14 June
Board of Trustees News
Next Meeting 20 June
Board elections have been completed and the new board takes office on Friday 14 June
Sports News

Netball B team  Win 9-8
Close game against Cockle Bay School, winning by 1 goal. Great improvement shown by all players early in the competition.
Netball A Team played Sunnyhills Primary today. It was a tough game against a skilled side. Pigeon Mountain lost 19-5 but tried hard to the final whistle. 
Next game  – B team on Tuesday 18 June against Bucklands Beach Primary – Good luck!
Rugby Field Day – Wednesday 12 June
 Cross Country
Cross Country training has started- please ensure the office has an inhaler if your child has asthma. We have set the following dates for our world famous Cross Country day!
Main Day; Wednesday 26 June
Saving Day (in event of inclement weather); Friday 28 June