From the Principal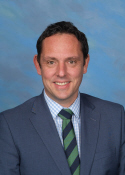 Our first Principal's eMail Group since the return to school, post-lockdown has now been completed. The focus for the questions was looking at students' return to school. The submissions are impressive and reassuring;
In response to the question: 'How would you describe your child's learning since they returned to school?' 
-EVERY response noted that their child's learning was either the Same or Better than prior to the lockdown. 45% of responses considered the child's learning to be Better or Much Better than before the lockdown.
In response to the question: 'How would you describe your child's attitude to school since they returned to school?' 
-Only 5% of responses considered their child's attitude to be Worse than previously, whilst 30% of responses were considering the attitude to be Better or Much Better than before lockdown.
The final question asked parents to describe any changes they had observed in their child. Responses to this question were almost exclusively positive in nature, with common mentions of social aspects of school and learning, as well as independence and personal skills which had grown during lockdown and were now being noted in the school setting.
Given that one of our 3 Strategic Goals relates to 'Growing the Wellbeing of All in Our Community', we are encouraged by the responses and they provide us with valuable insight into how our actions as a school before, during and after lockdown supported parents and students. Thank you to the parents who are part of this online group.
If you would like to join the Principal's eMail Group, please email iand@pmps.school.nz to be added to the mailing list, and you will receive a short survey once or twice a term on a topical issue or area of interest to our school.
New Community Induction Session
Owing to the closure of schools during COVID enforced lockdown, it is some time since we hosted an induction meeting for parents new to the PMPS community. We are happy to share news of the Term 3 induction session- this will be taking place on Friday 28th August, in our school library. The session will start at 2pm and will close at 2.50pm, allowing you time to collect your children from class at the end of the day. You should have received an invitation for this session- if not, please contact our office to ensure we have your correct contact details. 
Dates for your Diary
Friday 21 August – PTA Junior Movie Night from 6.30pm
Friday 4 September – PTA Senior Movie Night from 6.30pm
Tues 18 August – Inter-school Chess Competition
Friday 28 August – Daffodil Day Mufti Day Fundraiser for Cancer Society
Thursday 24 September – Mandarin Speech Competition- HPPA Finals at Pigeon Mountain Primary School
Thursday 24th September – end of Term 3
Friday 25th September – Teacher-Only Day
BOT News
Next meeting- Thursday 20th August 7pm
PTA News
Next meeting – Tuesday 25th August 7.30pm
Junior movie night will be held on Friday 21 August doors open 6:30pm movie will start at 6:45pm
Senior movie night  will be held on Friday 4 September doors open 6:30pm movie will start at 6:45pm
Anyone interested in joining the PTA or can help out on either movie nights please email Rose 
pmpspta@pmps.school.nz
.
Welcome to
Emma Lo, Pippa Chan, Jaxon Holt, Pia Meyer, Remi Meyer, Nicholas Lapwood
Community News
Moon Festival Carnival on Saturday 26th September 2pm to 5pm at Holy Word Church of Auckland, 2 Basalt Place, East Tamaki
Afterschool STEAM classes for Term 4 – Thursdays & Fridays www.makerstudio.co.nz
NEW Young Lego Builder program for Year 2+ starting 16th October 2020