From the Principal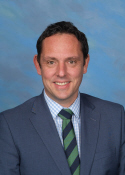 It is a great pleasure to have our students back in school following our second lockdown period of 2020.
Once again, it was a privilege to be part of a highly supportive community, and working with an extremely skilled and committed team of staff.
We need to be aware that this may not be our final lockdown. Such is the nature of the COVID virus, and the measures our government is willing to put in place for the wellbeing of our country, we should continue to be prepared for the worst, whilst hoping for the best! Thank you to everyone who helped us on the first day by considering the wellbeing of our staff and students by remaining outside of the school gates. We have a number of vulnerable staff members, and staff members who are caring for vulnerable family members, and they are very grateful that you have considered their needs by keeping the number of extra adults in the school site to an absolute minimum.
We appreciate the feedback of 150 families who have participated in our Online Learning survey. The responses are being used to assist us in growing the quality of our distance and eLearning provision, and have been delighted with the quality and content of the feedback we have received. 
When asked 'Based on the previous Online Learning – how would you rate the learning that took place this time around?' 63% of participants felt the provision was an improvement from the first lockdown. In contrast, only 4% felt that the provision was worse. The remaining 31% of participants considered the online/distance learning to have been the same as previously.
There were also a number of written responses which we found extremely useful. 
Aside from a large number of positive comments praising the efforts of our teachers during the latest lockdown, there were a significant number of comments relating to;
-the value of the daily Wellbeing meetings held in each class
-the smaller group breakout teaching sessions were very beneficial
-the way teachers were able to use engaging content with students during sessions
Your feedback will enable us to look more closely at the following areas to improve;
-the use of Google tools, particularly with younger students
-ways in which we can help adults and the grown up community so they can support 
their children with distance learning
Dates for your Diary
17 September  Board of Trustees meeting 7pm
18 September   PTA Mufti Day
22 September   PTA meeting 7.30pm
24 September   End of Term 3, 3pm
25 September   TEACHER ONLY DAY
12 October Term 4 starts
14 October ICAS Science
15 October ICAS Digital Technologies
21 October ICAS Maths
22 October ICAS English
BOT News
Next meeting – Thursday 17th September 7pm
A word from the Board:
As part of the Board of Trustees' review of both school and Ministry of Education requirements for School zoning, the Board has been made aware of a number of enrolments that may not meet criteria set out by the Ministry.
Guidelines around zoning are available on the Ministry of Education website.
https://parents.education.govt.nz/primary-school/schooling-in-nz/enrolment-schemes-zoning/  
Also, specific details of addresses in the PMPS zone can be searched at https://www.educationcounts.govt.nz/find-school
We wish to remind all our community that Pigeon Mountain Primary has a strict enrolment zone policy and we will continue to monitor and enforce compliance with the policy for all enrolments.
Please note, as per Schedule 20, Section 12 (Enrolment may be annulled if based on false information or temporary residence) of the Education and Training Act 2020, that enrolments may be annulled and your child asked to leave if the Board believes on reasonable grounds that the enrolment contained false claims or temporary residence to secure enrolment.
Examples of this may include:
-providing utility bills for addresses in our zone which are not the family's usual place of residence, or
-using addresses for a short period of time to gain enrolment, and moving shortly afterwards.
We thank you all for your cooperation and understanding.
It is with your support that we can continue to grow and make Pigeon Mountain School a wonderful place for your child's education.
Mark Eades
Board Chairperson
PTA News
Next meeting – Tuesday 22nd September 7.30pm
Upcoming fundraisers
Spring Seeds – order and pay on the your school Kindo account by  Wednesday 16 September.
Mufti Day – Friday 18 September, please bring toiletries (i.e shampoo, soaps, skincare) to support the The Salvation Army, Howick
School Lunches
Sadly due to the effect of a second lockdown in Auckland our lunch supplier, Deejays, will not continue to offer an online lunch delivery service at Pigeon Mountain School.  Deejays Ltd have provided our school lunches for over 17 years and we sincerely wish the company and its staff the best for their futures.  A special note of gratitude to Gloria Cheng who operated from the hall kitchen for many years and finished earlier this year. Alternative lunch service options will be investigated in the coming months. 
Student stationery
Our schools stationery supplier, OfficeMax, have also made the difficult decision to close all their retail stores in NZ.  As a result purchases of students stationery for 2021 will be online only, as the Manukau store will be closed.  Further details will be communicated next term.
Launchpad- Bible in Schools
Thank you to the parents who expressed an interest in their child participating in a before school (8am) Bible in Schools programme for a number of weeks each term. In order to participate, you must have completed and returned an opt-in form to school. 
We anticipate these sessions starting once we have returned to Alert Level 1.
More details to follow in coming weeks.
Extra curricular activities
Any extra curricular activities at school will not recommence until Alert Level 1.  This includes chess, French, Chinese (CNSST), guitar, piano and STEAM.  The Bizzy Bodz Plus classes are operating as usual within the school.
Welcome to:
Kayley Lin, Kevin Zhang, Yuhao Xie, Yutong Xie, Sunuo Tan
Community Notices
A reminder to our community that our school site is not to be used for motorcycling. If you are using the site and you see motorcyclists using the Pigeon Mountain field, please call 105 (Police non-emergency number) and report the offense. We appreciate the passive security we get from families using our school in the evening and weekends, but we have been recently suffering from a number of unlicensed motorcyclists using the field and approach to Thurston Place.