From the Prinicpal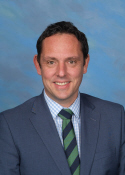 We hope the community enjoyed a relaxing holiday break, and the feeling that things are perhaps settling down to normal after another period of disruption!
During the break, I read with interest an article about NZ Education which was featured heavily in the NZ press. (You can read the article on the NZ Herald website HERE)
One of the core themes of the piece is about allowing children choice in their learning, and the negative impact it may have on standards in Aotearoa NZ. In school, we refer to this as 'Student Agency' and we have been working with our students on their levels of agency during the past few years. 
What is misleading about the article and much of the press and media that followed it, was that student agency is not as simple as allowing children to set their own agenda in the classroom, and do whatever they want. In fact, it is more focused on equipping children to be able to express what they are good at, what they are not so good at, and be involved in making steps with their teacher's help to get better. 
In line with our school values, perhaps a better phrase is 'taking responsibility' for our learning. 
This is something that we (as adults) need to do in order to set goals for ourselves, and to continue to improve. This is what we consider to be genuinely growing our students' agency- a LONG way from the notion that teachers step back and allow the children in the class free reign over everything they do!
Please note uniform expectations for Term 4. 
Long pants are not permitted.
Hats must be worn outdoors at all times.
Dates for your Diary
Weds 21st Oct; Off To A Good Start- New Entrant Induction resumes
Fri 23rd Oct; Blue Light Y6 Leadership Day
Fri 23rd Oct; PTA PJ Mufti Day
Mon 26th Oct; Labour Day- School Closed
Sat 31st Oct; Scholastic Book Fair Event 
Sun 1st Nov; Auckland Kids' Marathon 
Mon 2nd Nov; Scholastic Book Fair OPENS
Wed 4 November; School Athletics
Fri 20 November; HPPA Interschool Athletics
Fri 4 December; Junior Prizegiving 9.30am
Fri 11 December; Senior Prizegiving 1pm
Looking to 2021
First day for students; Weds 3rd February 2021
Waitangi Day- School Closed; Monday 8th February
Easter Holiday- School Closed; Friday 2nd April, Monday 5th April, Tuesday 6th April
Final Day of Term 1 for students- Thursday 15th April
Teacher Only Day- Friday 16th April
Term 2 Starts; Monday 3rd May
Queen's Birthday- School Closed; Monday 7th June
Final Day of Term 2 for students- Thursday 9th July
Teacher Only Day- Friday 10th July
Term 3 Starts; Monday 26th July
Final Day of Term 3 for students- Thursday 30th September
Teacher Only Day- Friday 1st October
Term 4 Starts; Monday 18th October
Labour Day- School Closed; Monday 25th October
Final Day of Term 4 for students- Wednesday 15th December 2021
BOT News
Next Meeting – Thursday 22 October 2020 at 7.00pm
Following on from our previous Bulletin regarding School Zoning, The Board of Trustees would like to remind you all of both School and Ministry of Education guidelines around School zoning.  Over the last few weeks the School and the Board of Trustees have been made aware of a number of enrolments that do not meet criteria set out by the Ministry of Education.
Guidelines around zoning are available on the Ministry of Education website.
https://parents.education.govt.nz/primary-school/schooling-in-nz/enrolment-schemes-zoning/  
Also, specific details of addresses in the PMPS zone can be searched at https://www.educationcounts.govt.nz/find-school  
We again wish to remind all our community that Pigeon Mountain Primary has a strict zone policy to control enrolments, and we will continue to monitor and enforce all enrolments in our school, this includes if we see necessary property checks and visits to the address provided on the student's application.   
Please note, as per Schedule 20, Section 12 (Enrolment may be annulled if based on false information or temporary residence) of the Education and Training Act 2020, that enrolments may be annulled and your child asked to leave if the board believes on reasonable ground that the enrolment contained false claims or temporary residence to secure enrolment.
Examples of this are as follows;
-Utility bills for addresses in our zone which are not the family's usual place of residence
-Addresses being used for a short period of time to gain enrolment, and being vacated shortly afterwards (less than 12 months)
-Shared accommodation (you must be the sole occupant and have a tenancy agreement in a property)
It is of significant importance to the future of the school and your child's education that we continue to have a strict zoning policy as it has an effect on our funding, class sizes and teacher  capacity. We thank you all for cooperation and understanding. It is with your support that we can continue to progress and make Pigeon Mountain School the best school for your child's education.
Mark Eades
Board Chair, PMPS Board of Trustees
PTA News
Next Meeting Tuesday 27 October 2020 at 7.30pm
PJ Day Friday 23 October – wear your PJ's or Onsie to school
Welcome to
Manha Nawaz, Harusa Munekawa, Kyra Hattingh, Joanna Kong, Romeo Garcia, Nathan Wang, Haochen Le, Richard Seck, Rogan Herbst, Darren Dai, Jeremy Dai, Jasmine Dai, Hugo Tan, May Tan, Theresa Rojan, Catherine Ye, Charles Ye and Harriet Mitchell
Community Notices
Chess
If your child is interested in playing Chess please contact Chess Power – www.chesspower.co.nz and click Parents Centre