From the Principal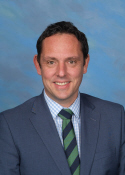 Dear Community
Welcome back to the new academic year!
We would like to start the term with a series of thank you messages!
Thank you to our community… for showing your commitment to your children's learning by sending them back to school in amazing numbers! To reach well over 90% attendance during the first week of term is a great achievement at any time, but to do it at a time of uncertainty is a credit to you all!
Thank you to parents… for understanding the situation at the school gate each morning and afternoon. It is unusual for us not to have parents in our school site at these times, but we truly appreciate your support by staying outside the site for the safety and wellbeing of our children and staff.
Thank you to our staff and mum/dad taxi drivers… for tolerating the terrible traffic around Bucklands Beach at the start and end of the day. We were fortunate to receive a new raised crossing on Loloma during the holidays in the space of around 10 days. We are not sure of what is causing the delay to the Macleans roundabout crossings, but the VERY LOW rate of lateness means that you are adjusting your commute to school to handle the disruption.
Thank you to the new parents… for attending our induction visit last week. It was a pleasure to meet so many of you and welcome you to the Pigeon Mountain community. Being able to give you and your children some important information about our school was a privilege and we hope you found it useful.
Thank you to our amazing teachers and staff team… for the hard work and preparation they have put in ahead of the new year. We returned back to school on 24th January and spent a week learning and working together in anticipation of the new year.
Meet the Teacher – Cancelled
The change in traffic light settings in late January means that we have postponed our in-school Meet the Teacher event until later in the year. However, we are preparing a digital Meet the Teacher event which we will be sharing with families on the date originally scheduled for the Family Picnic (Tues 15th Feb).
Family Picnic – cancelled
We have also made the decision to postpone the picnic gathering out of an abundance of caution at this RED setting.
Welcome to New Staff
The new year sees us welcome some new staff to our school. We are thrilled to welcome 4 new teachers who commence their professional careers with us.
Miss Lusby – Room 3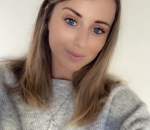 Miss Pyper – Room 13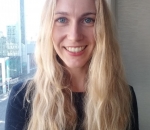 Miss Ryou – Room 14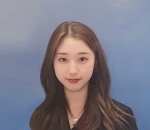 Miss Kirtlan – Room 17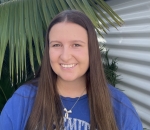 Mr and Mrs Daniels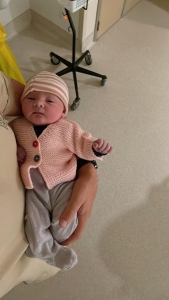 We are delighted to share the exciting news that Mr and Mrs Daniels welcomed their daughter Remi into the Daniels family on Sunday. Both mum and baby are doing well, and we have passed on the best wishes and love from our school community.
Zone / Enrolments
The summer holiday has once again seen a large number of new enrolments at our school, and numerous properties have changed hands as people seek to live in our school zone. As has been the case in the past few years, we are currently not accepting out of zone enrolments. Details of our zone and enrolment processes can be found on our website. If you have pre-school age children or know of anyone living in our zone anticipating enrolling a child, please encourage them to commence the process well in advance of the child's 5th birthday- not only does it support our admin staff in processing the enrolment, but we are able to offer a thorough and supportive induction programme for both child and parents. Enrolling around 6 months before the child's first day is advisable.
Extra-Curricular Activities
One of the features of school when we operate at RED traffic light of the COVID Protection Framework is that essential adults only are allowed on our site. This means that at RED, most commercial, externally operated extra-curricular activities cannot take place for safety reasons. We will endeavour to establish these groups once school returns to ORANGE setting, but we will share any possible digital classes/groups with you through the newsletter.
Chess Power are offering Online Chess classes
We are excited to offer after-school ONLINE chess coaching classes, available to all kids across New Zealand and Australia.
Classes are presented by NZ 
Chess
 Champion, Paul Macdonald
Classes are from: 4:30pm – 5:30pm NZST
ALL classes take place after school on Mondays and Thursdays.
Each class will present a fun and instructive game of 

chess

 where you can solve puzzles along the way. The game will feature two interesting characters, loads of tactics and awesome attacks on the king.
This class suits all students. Students will need to know how the pieces move.
Students will also have the opportunity to play two tournament games against other students in the class. The class fees are: $20 per session