From the Principal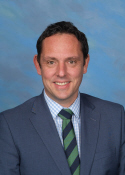 Dear Parents
We have seen over the past week a rise in the number of COVID-19 cases brought about by the highly infectious Omicron variant. Over the weekend the number of schools affected by confirmed cases has grown. We have a number of processes and procedures which we would like to share with you in the event of a Pigeon Mountain School student being confirmed as a positive case.
It is important you understand and follow these procedures to ensure we can act quickly, to maintain the ongoing wellbeing of our students and staff, and to minimise the impact on student learning.
What to do if your child is a confirmed case.
These steps only apply if your child receives a positive test result for COVID-19. 
Please advise school through phone or email. The information we need for the Ministry of Education contact tracing identification system is:
-Child's full name and room number
-The dates they were last at school
-The dates they were potentially infectious or unwell
-The date the positive test result was returned
-You may also have a Auckland Regional Health case number and Exposure Event details
This information will enable us to work with the Ministry of Education to complete contact tracing.
What school will do if there is a confirmed case of COVID-19 in the school.
Once contact tracing has been completed, we will advise any students and staff considered to be  close contacts of the positive case. Anyone considered a close contact will be required to isolate at home. Depending on the number and type of contacts, learning for the affected students/class is likely to move to online learning. The rest of the school community will be advised if we have a confirmed case in our school, and learning in other classes/teams will continue in class as normal. Our use of team bubbles has enabled us to separate groups of students for this scenario. 
As always, having accurate and up to date contact information for our parents is crucial. Please contact us if you have changed emails or phone numbers.
School Opening/Closing Time
We have noticed an increase in the number of students arriving at school well before 8.30am. This causes a number of issues which we are concerned about- particularly at the Loloma gate.
Our crossing patrol does not open until 8.30am, and before this time the students are crossing Loloma without adult supervision. Additionally, the children congregating are unsupervised, and there is increased likelihood of mixing across team bubbles before the students arrive and move directly to classrooms.
We have also noted a number of children who are still at the Loloma and Wells gates when our patrols finish at 3.10pm. Please ensure your children move away from the school gates if waiting for a sibling- we are keen to avoid unnecessary congregations of children in the current RED light setting. 
Meet the Teacher – Digital Event
Because of the current RED traffic light situation, we are putting the wellbeing of our community first and providing Meet the Teacher through digital media on Tuesday.
On Tuesday, you will receive an email containing 3 items. These items are identical to our traditional Meet the Teacher format, but they have been prepared to share with you. Your email will contain:
-A video message from the Pigeon Mountain School Senior Management Team outlining our goals for 2022, and information crucial to our management of the current pandemic.
-A video message from your child's team containing introductions from the teachers, and a virtual tour of the team learning space.
-A series of digital slides from your child's classroom teacher outlining the classroom programme and details about daily and weekly routines.
As always, having accurate and up to date contact information for our parents is crucial. TO receive our Meet the Teacher digital items, please check you have received emails from our school. The most recent whole school email was sent on February 4th and the sender was Pigeon_Mountain_School@etap.co.nz
Once we return to ORANGE traffic light of the COVID Protection Framework, we will be hosting a follow-up, in-person Meet the Teacher event in order to reconnect with our parents.
HPPA Sporting Calendar
The scheduled events on the HPPA (Howick Pakuranga Principals Association) Sporting Calendar have been unavoidably cancelled for Term 1 owing to the RED COVID Protection Framework restrictions. Whilst we are disappointed for our potential summer sport participants (Cricket, Softball, Swimming), we understand that a return to the ORANGE level of the framework means that inter-school sports can resume.
Counselling Services at PMPS
At Pigeon Mountain Primary School, we have the privilege of having John Winters who has been provided to our school from Lifewalk Trust. John has been volunteering and helping our tamariki for three years where he is able to get alongside them in a non-judgmental manner and encourage them to work through the challenges they face. 
Furthermore, this year we have Yajun Zhao who is a third year student training to be a Counsellor at AUT, returning to offer her services at PMPS. Joining her will be Taalia Naidoo who is in her second year at AUT and she is also training to be a Counsellor. 
We are in a very fortunate position to have John, Yajun and Taalia to listen, care, support and assist your child in giving them the tools and strategies they need to navigate their world. 
If you feel your child would benefit from speaking with one of our counsellors, please make contact with your Classroom Teacher and they will help arrange a day and time for them to speak. 
Please note, that all sessions are confidential and all counsellors understand and follow Pigeon Mountain Primary School policies.