From the Principal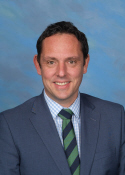 Last week we learned that the COVID Protection Framework traffic light system was being removed, and that things would be returning to 'normal' in Aotearoa New Zealand. It seems an eternity has passed since 25th March 2020 when we moved into pandemic lockdown for the first time. 
We have missed so many things we used to take for granted about school; being able to bring  your child into the classroom and help them have a great start to the day, the warm exchanges between parents and teachers each morning in the classroom, enjoying team-learning assemblies on Friday afternoon, hearing 600 students singing in the hall at the end of each week, taking groups of students off-site to take part in sporting and cultural activities with children from other schools, the list goes on!
We are excited that we can now return to 'normal' life and we are looking forward to welcoming you back into classrooms, into our hall, and back alongside your child and their teacher to live the philosophy of 'He waka eke noa' which serves us so well.
Summary of Changes
Immediate changes:
-Parents and visitors on-site are no longer required to wear a mask
-There is no requirement or recommendation for students to wear masks in school
-Children/staff/adults wishing to wear masks will be allowed to do so and treated with sensitivity and respect for their choice, and masks will continue to be provided to anyone who needs them
-Public health measures remain in place, and sanitiser will be present, good hygiene routines remain, classrooms will be ventilated and monitored for CO2
-Teams can utilise the hall for collective team events and assemblies including singing
-Sick students and adults should remain at home if they're unwell
-People testing positive for COVID need to isolate and follow MoH requirements about isolating
Final two weeks of term:
-Restrictions on numbers of people in admin/front office space are removed
-Parents are encouraged to reconnect with teachers in learning spaces during the 8.30am to 8.50am, and 3.00pm to 3.10pm periods
-The upcoming student led conference event can take place as planned, but masks are neither recommended nor compulsory
Longer Term Changes:
-Large scale events involving members of public will be able to happen including end of year prize-givings and possibly Friday team learning assemblies
-Singing practice on Friday afternoons is likely to start next term after we have monitored the impact of the other lifted restrictions
Public Holiday
To commemorate the passing of Queen Elizabeth II, the government has announced a public holiday on Monday 26th September. Schools will be closed on that day.
Parking Issues
We continue to face some very inconsiderate and dangerous parking in the community- particularly at the end of the school day. We are frequently contacted about drivers who are putting our students at risk by parking across driveways, on yellow lines, and partly in/out of spaces. We have worked with AT Travelwise and the Police to come up with the following steps that you can take to help us out! This may result in infringement notices being issued, and will possibly mean that AT wardens will visit our site more frequently!
Contact AT to report a problem through this link:

https://contact.at.govt.nz/?cid=b5c03857-d81b-ec11-b6e7-002248185274

You'll need to login or set up a login- this is a bit of a pain but you only need to do it once!

Follow the link to best suit the issue- blocking an entrance, illegally parked etc. You'll need  location, details and vehicle rego. Pictures are useful and can be uploaded too.

Generate some interest with other parents- the more people there are complaining or identifying an issue- the better.
Thanks for being proactive and helping keep our children and community safe.
Scholastic Book Fair
Our Scholastic Book Fair is taking place this week. If you wish to purchase items please remember that payment must be made by eftpos and credit card. No cash is accepted.
Student Led Conferences
Bookings are open for our Student Led Conferences on Wednesday 21 September and Thursday 22 September. If you have not made a booking please go to www.schoolinterviews.co.nz and use the booking code mybwc     
Collecting Children during the school day
Thank you to those parents who have been contacting the office to arrange to collect their child from school and for avoiding collection during the school breaks.
Please remember to email general@pmps.school.nz or phone 09 534 9765 the school office to arrange to collect your child.
It is difficult to find students during break times, so collecting students outside these times is appreciated. Unfortunately, if we are not notified in advance of a lunchtime collection, you may have to wait some time for us to track down your child!
Absence from School
Please report your child's absence from school via our Website or Skoolloop App
Counselling Services at PMPS
A reminder from the last newsletter that we are fortunate to have the services of a number of Counsellors working in our school.
John

– Lifewalk Trust

Yajun

– AUT Practicum Counsellor

Taalia

– AUT Practicum Counsellor

Jessica

– AUT Practicum Counsellor
If you feel your child would benefit from speaking with one of our counsellors, please make contact with your Classroom Teacher and they will help arrange a day and time for them to speak. 
Please note, that all sessions are confidential and all counsellors understand and follow Pigeon Mountain Primary School policies.