From the Principal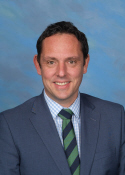 We recently spent some time with a group of former students who are now in Year 7 and Year 8 at Bucklands Beach Intermediate. We were interviewing them about their experiences of Student Led Conferences- more information to follow in this newsletter.
It was a huge privilege to be able to have a conversation with such an articulate and reflective bunch of young people and we took great pride in seeing what a good grounding they had received in our school, and how they have built on this at intermediate. 
Being able to work backwards and use the points they made to us helps us improve. We are very fortunate to be able to see how our graduates develop and thrive, and we are always keen to hear from them about how we could prepare them even more appropriately than we do.
We work closely with our local intermediates to ensure that we are providing our students with the best preparation for their big step into Years 7 and 8, and transition is a big focus for our Year 6 students in the coming three months.
Dates for End of Year Prizegiving Events
We have finalised the dates for our end of year prizegiving and celebration events. All events will take place at Pigeon Mountain Primary School. Team awards and certificates will be presented at these events.
Team Puriri – Thursday 8th December (Time TBC)

Team Manuka – Thursday 8th December (Time TBC)

Team Pohutukawa – Thursday 8th December (Time TBC)

Team Kauri – Friday 9th December (Time TBC)

Team Titoki – Friday 9th December (Time TBC)

Team Kahikatea – Friday 9th December (Time TBC)
This year, we are holding a separate event for our graduating Year 6 students. This is a celebration of their time at Pigeon Mountain and the contributions they have made to our school. Major school trophies and awards will also be presented at this event, which will be held at Pigeon Mountain Primary School.
Year 6 Graduation Awards and Celebration – Monday 12th December
Student-Led Conferences
You would have received communication last Thursday afternoon regarding our Student-Led Conferences that are taking place on 
Wednesday 21st September: 3.30pm – 6.30pm

Thursday 22nd September: 3.30pm – 5.30pm
We encourage you to take the time to read what a student-led conference is, why we are doing student-led conferences and what to expect at a student-led conference to gain a better understanding. The students are really looking forward to sharing their experiences and learning with you. 
Information on how to book your conference will be sent via email to you this Friday. 
Cancer Society Daffodil Day
Thank you for your generous support. We donated $1524.00 to the Cancer Society.
Collecting Children during the school day
Thank you to those parents who have been contacting the office to arrange to collect their child from school and for avoiding collection during the school breaks.
Please remember to email general@pmps.school.nz or phone 09 534 9765 the school office to arrange to collect your child.
It is difficult to find students during break times, so collecting students outside these times is appreciated. Unfortunately, if we are not notified in advance of a lunchtime collection, you may have to wait some time for us to track down your child!
Absence from School
Please report your child's absence from school via our Website or Skoolloop App
Counselling Services at PMPS
A reminder from the last newsletter that we are fortunate to have the services of a number of Counsellors working in our school.
John

– Lifewalk Trust

Yajun

– AUT Practicum Counsellor

Taalia

– AUT Practicum Counsellor

Jessica

– AUT Practicum Counsellor
If you feel your child would benefit from speaking with one of our counsellors, please make contact with your Classroom Teacher and they will help arrange a day and time for them to speak. 
Please note, that all sessions are confidential and all counsellors understand and follow Pigeon Mountain Primary School policies.