From the Principal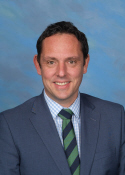 Nga mihi o te Tau Hou!
Welcome back to 2023!
The holiday has flown past incredibly quickly and mid-December 2022 seems a LONG time ago!
We hope everyone in our community enjoyed a relaxing break from school, and returns with charged batteries! To the families who join us in 2023 for the first time, we welcome you to a wonderful community and we hope your association with our school will be a long and happy one!
Years of research by the PMPS team has led us to develop our top 4 tips for making your school year successful- try them out and share any other tips with us about how you achieve success when navigating Pigeon Mountain Primary School!
Get to know your child's classroom teacher.

Forming a rapport with them helps your child, and helps you to share your concerns and questions more freely!

Know and use the four school values.

Our students quickly learn our school values language- we use it EVERY day! If your child talks about our values- JUMP on it as a great opportunity to utilise the values at home- they are a great way of reinforcing good choices and actions!

Know what is coming up in school.

Use the school calendar (found on the website), Social Media (WeChat or Facebook), push notifications (SkoolLoop app) and fortnightly newsletters to keep in the loop.

Be involved.

By being a regular visitor to school- dropping into classrooms in the morning, and attending events like Meet the Teacher, Whānau Picnic, learning assemblies, student conferences, special ladies/blokes morning, Cross Country day etc, you'll feel part of our school community, get to know other parents, and see what makes school special!
Digest of Events – Term 1 2023
Mon 6th Feb – School Closed – Waitangi Day
Thu 9th Feb (6pm) – Meet the Teacher event
Thu 16th Feb (5.30pm) – Whānau Picnic
Weds 8th Mar (1.45pm) – New Family Induction Event
Fri 10th Mar – HPPA Swimming Gala
Tue 14th Mar – Y6 Lakewood Lodge Camp
Sun 26th Mar – Howick Rotary Fun Run
Thu 6th April – Term 1 Ends at 3pm
Fri 7th April – Good Friday
Swimming Trials
We will be participating in the annual HPPA Schools' Swimming Competition on Friday 10th March 2023 at Lloyd Elsmore Pool. We are holding selection trials at the PAKURANGA COLLEGE SCHOOL POOL on selected mornings in February.   
Trials:
Years 3 and 4 – Tuesday 7th February 2023, Tuesday 14th February 2023 – 7.45am to 8.30am
Years 5 and 6 – Tuesday 21st February 2023, Tuesday 28th February 2023 – 7.45am to 8.30am
The team will then be selected and Team members only will need to attend a further practice on Tuesday 7th March.
For safety reasons, to attend this trial, children must be enrolled through Kindo.
Disaster / Flood Relief in Auckland
Pigeon Mountain would like to collect donations of food and toiletries, including UHT milk, cereal, muesli bars, fruit, bread, tinned fruit, blankets, pillows and kids' clothes, to support those whānau affected by the recent floods. We will be collecting these donations between Tuesday 7th February – Friday 10 February.
PMPS Community Group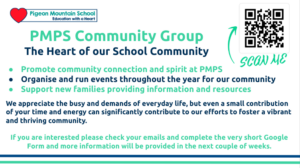 Mr Roger Whatman
Roger worked at our school until 2019, supporting our students with sport and fitness as our CRT teacher. It is with great sadness that we share the news of his passing on Friday 27th January. Roger was an outstanding professional, incredibly talented coach, and admired colleague who brought fun and positivity to our school. Our thoughts are with his family at this very sad time.