From the Principal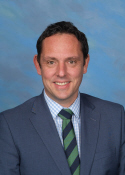 At the end of this week, we farewell a number of longstanding staff members who have made amazing contributions to our school and our community.
Mrs Laura Setefano is leaving us to take up a role with The Parenting Place, having joined us at the start of 2020. Laura embodies Education with a Heart, and we will miss her positivity, warmth and kindness. 
Mr Bruce Murray heads into retirement, having spent 17 years taking care of our school buildings and site, as well as our staff! Bruce has contributed so much to us all, on top of keeping our school in great shape, and we will miss his presence around Pigeon Mountain School, monitoring our WoF expiry dates, warming our classrooms, making us scones, preparing our morning tea, supporting our choirs, and generally making us feel loved and cared for!
Mr Danie Jacobs is one of our most longstanding teachers, and he departs NZ for Australia shortly. Danie has been part of the teaching team at PMPS for 21 years and it is hard to imagine our school without his support and leadership of our Maths and Sports programmes, his humour in the staffroom, and his impeccable manners and gratitude for his colleagues each day.
We express our admiration and gratitude to our 3 colleagues, and wish the departees good luck and best wishes for the next steps in their journey!
A reminder that school closes for the end of Term 1 on Thursday at 3pm this week. Friday is the Good Friday Easter Public Holiday.
PMPS Community Group – Meeting #1 Summary
On Wednesday 29th March 2023, PMPS hosted its first initial meeting for our community to find out more information about the PMPS Community Group in the school hall from 6.30pm – 7.30pm. The purpose of this meeting was to discuss our thoughts and vision for this group and connect with each other. Thank you to those that attended and help create a vision and purpose for this group.
Our next meeting will be on Wednesday 3rd May from 6.30pm – 7.30pm in the School Hall. Anyone is welcome to attend this meeting. More information will be sent out nearer the time. 
Three Way Conferences Tuesday 4 April
Classes will finish at 12.45 pm tomorrow (Tuesday 4 April) for Three Way Conferences. If your child will be staying at school for the period 12.45 -3.00 pm please log into KINDO and register your child for supervision.
Dates for your Diary
4th April Three Way Conferences – School finishes early at 12:45pm
4th April – Pukeko House Dress Down Day
5th April Three Way Conferences
6th April – ANZAC Dress Down Day
6th April – Last day of Term 1
26th April – Term 2 Commences
Upcoming After-School Opportunity