From the Principal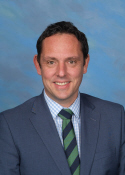 The first term is well and truly underway- the holidays seem a far off memory! Our opening first month of school has been wonderful- we reflect on what a great community we are part of, and even though there have been some challenging situations with regards to health worries and concerns for families and communities overseas, we are grateful for the resilience shown by our PMPS whanau, and the respect shown across our diverse cultures and backgrounds. 
We welcome all the newcomers to our community- we are proud you chose our school and we are excited to work with you. He waka eke noa!
Please take time to become familiar with our new strategic plan and goals which will be directing us through the next 3 years. In a nutshell, we have 3 major focus areas. Between 2020 and 2022, we aim;
-to be meeting every learner's individual needs
-to be delivering a broad, modern curriculum
-to be improving our collective wellbeing
If we are delivering on these 3 goals, we will be achieving our school vision of providing 'Education with a Heart'. 
Mātauranga o te Ngākau
Music in the Morning
Those arriving at school through the Loloma entrance are enjoying our music in the morning! I love being at the school gate in the morning and it gives me such an amazing lift being part of the start of everyone's daily routine! One of my new year's resolutions has been to be at the gate more often! We added some music to put a spring in everyone's step at the start of the day, and whenever I am at the school gate, and while the weather remains dry, I will make sure we have some uplifting tunes to get our day off to a great start!
Dates for your Diary
Thursday 27 February HPPA  Interschool Cricket
Welcome to
Zac Hua, Fachen Guo,  Leo Liu, Samuel Wei, Vita Lu, Angela Lu, Ethan Wong, Catherine Zhang, Vidul Jayawickrama
PTA News
The Parent Teacher Association are looking for new members to join their friendly PTA team this year.  They meet once a month in a friendly relaxed environment. They need new members so they can keep up the fun activities and fundraising such as bake sales, ice blocks and discos. It's a great opportunity to meet other parents, teachers, board members  and our Principal, Mr Ian Dickinson.
If you would like more information on the PTA, please contact Quan Trinh at pmpspta@pmps.school.nz  Their next meeting is on  Tuesday 3 March 2020 at 7.30pm  in the staffroom.
 BOT News
Next Meeting 19 March, 7pm in Staffroom
Information about our Board and the BoT meeting dates can be found on the school website at;
https://www.pigeon-mountain.school.nz/board-of-trustees/
Parking Signs
For those driving along Loloma at the start of the day, you may have noticed some new student monitors holding some 'Drop and Go' signs. As part of our activities to maintain a happy community, we are reminding parents that driveways on Loloma Drive need to be kept clear for residents to go to work! Please make a note of these monitors, and only pull into these spots for 45 seconds to 'drop and go'!
Road Patrol
We  require  help with road patrol on the following  Monday mornings:
9 March, 23 March and 6 April
If you are able to help out please contact the school office.
Sports News
HPPA Swimming
Well done to the students who have trialled for a place in our swimming team who will be competing in the HPPA Swimming event on Friday 20th March. We have now finished trials and the final team has been selected. These students will be informed on Monday 24th February.
We now begin working with the team on training for the event, and on finding everyone's best events. Good luck to all those selected!
Orienteering
A number of Y6 students participated in the Orienteering Sprint Series which started this Tuesday. Over the next 5 weeks, these energetic students will be participating in weekly events being held after school at local schools and colleges in the area. 
Howick Fun Run
We have begun distributing entry letters for the upcoming Howick Fun Run event, which is being held on Sunday 15th March, starting on Howick Domain. The run is a challenging 8km, hilly course, and would be suited to our older, more experienced runners! Entrants will be grouped into small teams of 4 who compete in the schools event- the team with all runners across the line in the shortest time will win a prize!
Please return slips to the office as soon as possible if your child is keen to participate.
Round the Bays
This Auckland annual event takes place on Tamaki Drive on Sunday 8th March. We have a group of brave teachers who have formed a team, and will be running and walking under our school name- GOOD LUCK to the active group! If there are any PMPS students taking part in the run with other groups or families, we would be very happy to loan school PE shirts to wear on the day, and there may be some prizes to anyone who beats the first teacher across the line!
Community Notices
Bucklands Beach Association Football Club are looking for boys and girls to play football. Details available at www.bbafc.org.nz