From the Principal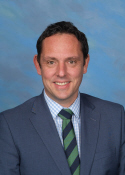 Kia ora Pigeon Mountain Whānau
 Thank you for the support during the first month of the new academic year. Your support and understanding are helping our school community to adhere to expectations and keep us all safe. Over the next few weeks many of us may have to isolate as COVID-19 cases are increasing. If you need any support, please reach out.
Under Phase 3 close contacts are no longer identified. Only positive cases and household members are required to isolate for 10 days.  It is important to inform us if your child tests positive so we can follow the reporting requirements set out by the Ministry of Education.
Because of the changes brought about at Phase 3 of the Covid Protection Framework, the Ministry of Education no longer requires schools to advise potential contacts about cases in school.
These steps only apply if your child receives a positive test result for COVID-19.
 Please advise school through phone or email. The information required:
 

The dates they were potentially infectious or unwell

 

The date the positive test result was returned
 As close contacts are now not identified, it is still important to monitor for symptoms in yourself or your child.
Symptoms of COVID-19 
A new or worsening cough

Sneezing and runny nose 

A fever 

Temporary loss of smell or altered sense of taste 

Sore throat

Shortness of breath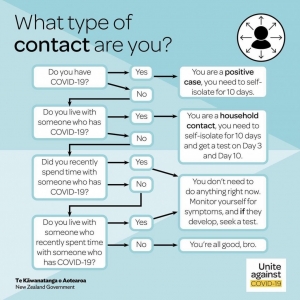 It has always been important to inform school if your child is sick as we are required by law to code absences.
You can report absences in several ways:
    Email: general@pmps.school.nz
School Website

Skool Loop App

Phone the office 09 534 9765 and leave a message
 Kia kaha
Be strong  
2022 Student Leadership Team
It is our pleasure to introduce our Student Leadership Team for 2022. These outstanding students will help provide opportunities for each student at PMPS, be a voice for each student, and to look at ways of how to make school even better than it is.
We also have the pleasure of having three wonderful teachers who are working alongside our Student Leadership team this year. Ms Sara Tsang (International Cultural Leaders), Mrs Olsen (House Captains) and Mr Daniels (Student Councillors). 
International Cultural Leaders – Vidul Jayawickrama, Sina Nua, Tianna Zhang, Liana Du, Jonathan Bao and Ariba Fatima
House Captains 
Pukeko – Kayden Wood, Yaathavan Paramathan, Zoe He
Tui – Ella Kostrzewa, Kenneth Liu, Chloe Chin
Kereru – Pedro Peixoto Stefanello, Jeremy Tan, Ellie Ma
Kiwi – Neve Robinson, Jack Hermans, Taylin Herbst
Student Councillors – Kayden Jordaan, Lucas Wong, Skye Wilson, Miranda Gonzalez Castro, Ronnie Jiang, Thedara Ranaweera, Jeanna Zhang, Lucy Chisnall, Nate Buckley, Kamsi Suyananthan, Emily Bai, Sahar Hasan and Judy Liu.
Counselling Services at PMPS
At Pigeon Mountain Primary School, we have the privilege of having John Winters who has been provided to our school from Lifewalk Trust. John has been volunteering and helping our tamariki for three years where he is able to get alongside them in a non-judgmental manner and encourage them to work through the challenges they face. 
Furthermore, this year we have Yajun Zhao who is a third year student training to be a Counsellor at AUT, returning to offer her services at PMPS. Joining her will be Taalia Naidoo who is in her second year at AUT and she is also training to be a Counsellor. 
We are in a very fortunate position to have John, Yajun and Taalia to listen, care, support and assist your child in giving them the tools and strategies they need to navigate their world. 
If you feel your child would benefit from speaking with one of our counsellors, please make contact with your Classroom Teacher and they will help arrange a day and time for them to speak. 
Please note, that all sessions are confidential and all counsellors understand and follow Pigeon Mountain Primary School policies.
Dates for your Diary
Owing to the impact of COVID, the Howick Pakuranga Principals Association have made the decision to postpone the events on the Term 1 sporting and cultural calendar. Inter-school sports and events will hopefully commence in Term 2.
Secondhand Uniforms
We are not able to accept any uniforms for sale.
If you wish to sell any uniforms please consider using other platforms.
Community Notices
Incredible Years – Howick
Incredible Years Parent is a 14-session programme for parents of children aged 3-8, which provides parents with skills to better support children, creating a positive home environment to promote children's social and emotional competence and communication skills.
 The programme looks at:
making time to play and spend quality time with children and letting children lead the play

encouraging the behaviours parents would like to see, through setting clear rules and boundaries and using praise and encouragement

selectively using consequences, such as ignoring, loss of privilege, and time to calm down.
Parents come together each week for around two hours and develop approaches to use at home – learning from and supporting one another throughout the programme.
Dates: 15 March – 28 June (Tuesday mornings)
Meet and greet session: Tuesday 8 March
Venue: Howick Community Church, 120 Picton Street, Howick 2014
Group leaders: Avashni Gopicherran and Julia Langford
 Sessions are weekly, starting from 9.30am and running until 12:00pm. The course runs for 14 weeks and we take a break over the school holidays. We will provide morning tea. If there are any barriers for you to be able to attend the programme please let us know and we may be able to problem solve with you.
 You may find it beneficial if two adults from the family/whānau attend the course so that you can support each other in implementing the strategies. Alternatively, you may prefer to attend alone if multiple family members attending is not possible, or if you feel that you will be able to share more openly with the group if you attend alone. Let us know what is going to work best for you. 
 The programme is very well regarded. We know as a parent that 14 weeks seems quite daunting and difficult to juggle but it really is worth the investment. The feedback we receive from parents is really positive and parents have commented on what a huge impact this course has made on their family life. If you would like to look at the website it is www.incredibleyears.com. You can also read more about the programme here –  http://pb4l.tki.org.nz/Incredible-Years-Parent.
 The course does not have any cost and books, folders and materials are provided.
If you are interested, please email Johnathan (johnathand@pmps.school.nz) who will then send you an enrolment form to complete. Please return this to Johnathan as soon as possible so we can confirm a place for you (they often fill up really quickly). 
 You'll need to be able to commit to attending all 14 weekly sessions.
 There will be a meet and greet session the week before the programme starts so that you can meet the group leaders, see the venue, and complete some paperwork before the first session.
MUSIQHUB LESSONS:
For information on guitar and ukulele lessons, contact Ben Lee
Email: ben.lee@musiqhub.co.nz
Phone: 021 529 531