From the Principal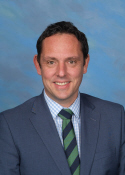 Kia ora Pigeon Mountain Whānau
We are all learning to adapt and adjust to these changing times! 
The past few weeks have seen COVID cases rise across the country, but particularly in Auckland and Counties Manukau. Thankfully we have not seen the same explosive increases, but as a primary school with multiple safety measures in place, we were cautiously optimistic that we would not see a rapid growth in positive cases at Pigeon Mountain.
We sent out a schoolwide update on Monday 14th March, going over the steps and measures we have in place- if you have not received this, please ensure we have your most up to date email contact.
As a parent, the most significant change you are likely to experience would be brought about by an isolating teacher. Finding relievers at the moment is a challenge, because many schools find themselves in the same situation- high levels of staff absence caused by home isolation. In these circumstances, where we cannot find another teacher to cover the class, we may be forced to switch a group of students to online learning to allow the teacher to work from home. The changes to isolation periods last week means that this will generally last for a week, but our highly skilled teachers have spent time preparing for these eventualities, and they have gained valuable experience from previous lockdowns. Whilst it is not the ideal way for students to learn, it does maintain the connection between students and their teacher.
We are likely to have continued disruption as we move through Term 1, and we hope to see things settling down towards Easter.
Kia manawaroa!
Stay resilient!
Ian Dickinson
Principal
Dates for Your Diary
Student conferences – Wednesday 6th April and Thursday 7th April
Teacher-only Day – Thursday 14th April
Final Day of Term 1 – Wednesday 13th April
THANK YOU!
We are grateful to Fo Guang Shan Temple in Flatbush for their donation of Rapid Antigen Tests which we will share with our teachers for their wellbeing and peace of mind!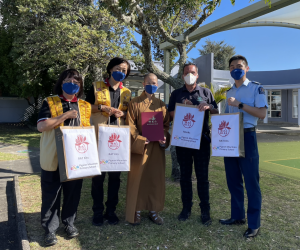 Absences 
It is required that you inform school if your child is sick as we are required by law to code absences.
You can report absences in several ways: 
School Website

Skool Loop App

Phone the office 09 534 9765 and leave a message
Counselling Services at PMPS
A reminder from the last newsletter that we are fortunate to have the services of a number of Counsellors working in our school.
John Winters – Lifewalk Trust
Yajun Zhao – AUT Practicum Counsellor
Taalia Naidoo – AUT Practicum Counsellor
If you feel your child would benefit from speaking with one of our counsellors, please make contact with your Classroom Teacher and they will help arrange a day and time for them to speak. 
Please note, that all sessions are confidential and all counsellors understand and follow Pigeon Mountain Primary School policies.
Secondhand Uniforms
We are no longer able to accept any uniforms for sale.
If you wish to sell any uniforms please consider using a NZ based platform like Preloved Uniforms. You can list or view items on http://www.preloveduniforms.co.nz/
Community Notices
Guitar Lessons with Ben
MUSIQHUB LESSONS:
For information on guitar and ukulele lessons, contact Ben Lee
Email: [email protected]
Phone: 021 529 531