From the Principal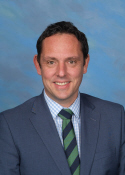 Welcome back!
We have enjoyed our first day of the new term and it is wonderful to see such positive attendance numbers again.
COVID Procedures
We anticipate moving to new procedures from Monday 9th May at the start of Week 2. These procedures will reflect the ORANGE level of the COVID Protection Framework and bring more normality to how we operate in school.
Our expectations have been developed to maintain the wellbeing of our students and staff, and reflect the guidance in the ORANGE level of the framework.
As of Monday 9th May:
We will operate a single morning tea, and single lunchtime break where all students are outdoors at the same time.

Junior students will end their school day at 3.00pm- at the same time as Senior students.

Whole school assemblies will take place outdoors under the canopy when weather permits (we will not be singing in these assemblies)

Parents will be allowed to enter the school site between 8.30am and 8.50am to drop off their children. The gates will be re-locked at 9am. For the safety and wellbeing of students and staff, we ask that parents wear a mask when on the school site.

Parents will be allowed to enter the school site from 2.55pm when our gates are unlocked to collect their children. For the safety and wellbeing of students and staff, we ask that parents wear a mask when on the school site.

Parents are not allowed to enter classrooms or learning spaces without prior arrangement with the school, and those entering the site are expected not to gather or mix. It is important that parents leave the site as soon as children are dropped/ collected.

Although mask-wearing in schools is not compulsory at ORANGE, we strongly recommend that masks are worn in indoor settings like classrooms, and we are happy to provide masks to anyone requiring them.

All visitors to school between 8:50am and 2:55pm must report to the school office. 

The school site remains closed to all non-essential visitors during the school day.
As previously:
Children who are unwell should NOT attend school and should remain at home. 

Children who become unwell at school will be sent home.

Strong hygiene procedures are followed in classrooms and reinforced by our teachers.

Learning environments continue to be cleaned by CREST cleaning in line with their COVID protection practices.

When collecting or dropping of a student during the school day please use the Loloma Drive Entrance and phone the office 534 9765 for access.
School Modernisation and Building Programme
During the past few weeks, we have commenced a modernisation and redecoration programme in Rooms 1-6. The initial block of classrooms and bathrooms, rooms 4, 5 and 6, are mid-programme, and we anticipate completion of the work in mid-May. Following completion of this first phase, rooms 1, 2 and 3 and toilets will be given the same treatment. Children in these rooms will be temporarily re-housed in the school hall. 
Fences have been placed around these workspaces, and all students have been educated in how they help us stay safe. For your own safety and wellbeing, please do not cross fences or enter these workspaces if you are on-site.
Pigeon Mountain Health Curriculum Consultation
The Ministry of Education requires all schools to consult with their community on the school's delivery of the Health Curriculum.  We sent an email to all parents today containing a consultation survey. This survey will help us to gather your thoughts and ideas about our Health Curriculum and help us further develop our programmes.
Health Education at Pigeon Mountain Primary School is aligned with the NZ Curriculum and incorporates our school's vision and values. Our Health programme reflects the key concepts of:
Personal wellbeing and physical development-

Relationships with others

Healthy communities
Students' wellbeing is integral to our 4 school values of Responsibility, Respect, Resilience and Excellence and our goal is to support students' development into productive future citizens. Teachers integrate Health education into daily programmes as well as specific units of inquiry throughout the year.
Current Features of our Health Programme are:
PB4L

– The PB4L programme teaches students in different contexts about our 4 school values of Respect, Resilience, Responsibility and Excellence. Weekly assemblies, classroom lessons and everyday interactions reinforce these values. Student PB4L monitors and the use of restorative practices are embedded into daily practice. Rewards systems around school are based on our PB4L values, and school's student management system (eTap) records trends and patterns in behaviour.

Wellbeing Education

– Our school's third Strategic Goal is to 'Grow the wellbeing of all in our community'. This programme explicitly teaches students mental and emotional wellbeing strategies and skills. We monitor the impact of these programmes using tools like NZCER Wellbeing@School survey in Years 4-6, and in-house Wellbeing surveys for younger students. A Lifewalk Trust School Chaplain and three AUT Student Councillors operate on a weekly basis to provide further support and guidance to students. Furthermore, we have engaged and beginning our journey with Mitey which focus on Mental Health.

Digital Citizenship

– All students are taught age-appropriate Digital Citizenship skills. All students enrolled at our school must complete a Digital Citizenship agreement outlining expectations for online behaviour.

Life Education Caravan

– We utilise external providers to teach elements of the Health curriculum. The Life Education Caravan is used at Pigeon Mountain School to provide learning which is age appropriate for our students and meets the needs of the students at the time. The Life Education Caravan comes to school every two years. 

Health Education

– Regular physical activity is built into our weekly programme, as is the importance of healthy eating, being safe at school, being sun-smart, and personal hygiene.

Puberty

– All Year 6 students are provided the opportunity to learn about the changes that happen to their bodies during Puberty.
CLICK HERE to complete the survey.
We welcome your responses and feedback to strengthen our Health Curriculum at PMPS. 
Year 6 Lakewood Lodge Camp
We wish our Year 6 campers well this week when they head to Lakewood Lodge Camp in Waikato. We hope they have an amazing time!
Counselling Services at PMPS
A reminder from the last newsletter that we are fortunate to have the services of a number of Counsellors working in our school.
John

– Lifewalk Trust

Yajun

– AUT Practicum Counsellor

Taalia

– AUT Practicum Counsellor

Jessica

– AUT Practicum Counsellor
If you feel your child would benefit from speaking with one of our counsellors, please make contact with your Classroom Teacher and they will help arrange a day and time for them to speak. 
Please note, that all sessions are confidential and all counsellors understand and follow Pigeon Mountain Primary School policies.
Students Waiting to be Picked Up
We have noticed a number of our students waiting at the Loloma entrance for a considerable amount of time to be picked up. For their safety, we will now be asking students to wait near the Loloma school gate, so that they are away from the roadside. Any child that is not collected from 3.15pm, for their safety, will be asked to attend Bizzy Bodz after school Programme where you will be charged. If you happen to be late, please contact the Front Office on (09) 534 9765 to let them know. 
Safety Around our Roads
We wanted to say a HUGE thank you to all those that are following the road safety rules around our school. We have seen some great improvements; however, we still have people doing the wrong thing which puts our students and community at risk. 
We are having to continually remind people that:
By law all children

MUST

be wearing seatbelts

Not to park across driveways when dropping your child off of park across a driveway

Not to park on yellow lines.

CLICK HERE

to learn more about where not to park.

When your child is getting out of the vehicle to get outside of the vehicle on the footpath side NOT the roadside

The speed limit is 40km from 8.20am – 9.00am. 
All of these rules are to keep our children, you, and others safe. Please help keep each other safe.
ICAS EXAMINATIONS
ICAS Examinations will take place this year on the following dates:
Digital Technologies – Wednesday 10 August 7:30am
English – Wednesday 17 August 7:30am
Science – Wednesday 24 August 7:30am
Mathematics – Wednesday 31 August 7:30am
Further details will be emailed to all Year 4, 5 and 6 parents.
Please ensure that we have your most up to date email address.