From the Principal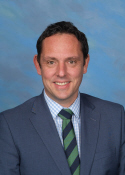 The first few weeks at ORANGE level of the COVID Protection Framework have gone very smoothly, and we are very grateful to families for their support in keeping our teachers and students safe. Thank you to the adults who have come onto our site for wearing a mask and for remaining outside of learning spaces. Thank you also to the families who have encouraged their children to wear a mask for the wellbeing of their classmates and teachers.
We are currently nearing the end of a phase of redecoration in Areas A and B (Rooms 1-6) and we are very pleased with the updated learning spaces. The fences which provide our builders/decorators access to their worksites will hopefully be gone in a couple of weeks once the work is completed. Our next phase of construction will commence shortly afterwards, and we have received consent to open the sides of Rooms 16, 17, 20, 21, 22 and ESOL onto covered decks which will be built into our private orchard area. This will expand the learning spaces, provide much needed natural light and ventilation into the rooms, and allow teachers and students greater access to the rich outdoor learning spaces which to this point have been very under-used.
Auckland Kids' Marathon 
Our Auckland Kids' Marathon group is now at capacity and closed to any new entrants. Unless you have an email confirming that your child has been registered in the Pigeon Mountain School Runners for the 2022 event, your child will NOT be able to attend our Wednesday training sessions.
Return to 'Normal' School Opening and Closing Hours
A reminder that we have returned to our pre-COVID school hours of 8.50am opening, and 3pm closing for all students. Our site opens for students each morning at 8.20am, and gates are closed at 8.50am when the roll is taken. Students arriving after this time will be marked late, and will need to be brought to the Wells Rd entrance if the gate is closed.
New Family Induction Session
This week we are holding an induction session for parents of children who have joined our school since Term 4 2021. The session takes place this Thursday 26th May, from 2pm, in our staffoom. We will be covering some key aspects of the school, our systems, routines and calendared events for parents of students who are new to the Pigeon Mountain Primary School community. Please be aware that a mask will need to be worn if attending this session. The event will finish at 2.55pm to allow parents to collect their child.
Parking – Loloma Drive
Unfortunately we have noted some dangerous parking behaviour creeping back into our morning patrols. 
Under no circumstances is parking/dropping off on yellow lines allowed- even if you think no-one is watching

Under no circumstances is double parking allowed- when you are blocking the roadway when you think you are only partly in a parking spot

Making 3 point-turns within sight of the crossing is dangerous and causes our patrollers to lose vision of coming traffic

Using driveways close to school as a turning bay is dangerous and causes danger for children using the footpath.
Please show responsibility and respect when driving around our school. We will not hesitate to forward photos and details of dangerous drivers to the Police and Auckland Transport.
Pickup/ Drop off during school hours
We have changed our systems for children being dropped off or collected during school hours. We are using Wells Rd entrance for children who are arriving  or leaving school in-between the hours of 8.50am and 2.50pm. Please park on Wells Road and contact the office on 09-534 9765. Our office staff will be able to assist you and provide you with instructions.
Pink Ribbon  Dress Down Day 
Our students looked fabulous dressed in pink on Friday.
We have made a donation of  $1151.00 to Breast Cancer Foundation NZ.
Thank you for your support.
Counselling Services at PMPS
A reminder from the last newsletter that we are fortunate to have the services of a number of Counsellors working in our school.
John

– Lifewalk Trust

Yajun

– AUT Practicum Counsellor

Taalia

– AUT Practicum Counsellor

Jessica

– AUT Practicum Counsellor
If you feel your child would benefit from speaking with one of our counsellors, please make contact with your Classroom Teacher and they will help arrange a day and time for them to speak. 
Please note, that all sessions are confidential and all counsellors understand and follow Pigeon Mountain Primary School policies.
Community Notices
Pakuranga Young Mariners
Is your daughter interested in sailing and being on the water?
If so, please see  http://young-mariners-nz.squarespace.com/