From the Principal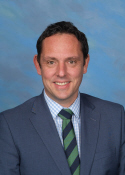 We hope everyone enjoyed some quality family time during the holidays and is looking forward to a new term! Thank you for ensuring your children are back in school- our attendance figure of 91% is wonderful, given the number of winter illnesses circulating in the community! 
Flu and COVID continue to circulate, and the steps you take to support us (masks, sanitising, keeping sick children off school) are much appreciated. Whilst we have been impacted significantly by teacher sickness in recent months, we have been fortunate when compared to many schools. 
The impacts of a teacher becoming unwell are wide reaching. 
Teachers and school staff, like others who have sick families or household members with COVID, must isolate for the mandatory 7 days. In these situations, our teachers are keen to continue working from home for the benefit of their learners who can take part in online learning whilst staying off school. Although this is not ideal, it does maintain the important connection that children have with their teachers, and there is little long-term impact on learning, because the daily schedule can continue to take place- albeit through a computer screen! 
However, when our teachers become unwell, their sickness means that they need to focus on their recovery, and they are unable to work. In these situations, we seek relievers to cover in their classrooms, but all too often end up having to split students across other classrooms because of the scarcity of available relievers. This is far from ideal and causes disruption to learning and programmes.
If we can look after our staff, and keep them clear from illnesses and winter bugs, we all win!
New Building Project – Coming Soon!
During the next week, our second major redevelopment project of the year will be commencing.
This work will open our classroom spaces into the school orchard area, providing more light and airflow in these rooms, and providing direct access to the privacy of the school orchard garden.
Part of the preparation for this work involves creating a temporary entrance from Loloma Dr and building a work compound on the grass area at the rear of the school hall. Neither of these changes will have an impact on access to school, and traffic movements in and out of the site  will not take place at our peak times (8.15am to 9am, 2.30pm to 3.15pm).
Much of the initial work will take place outside, within the orchard area, and there will be very little impact on student learning, with the installation of slider doors in the classroom taking place during weekends and holiday periods.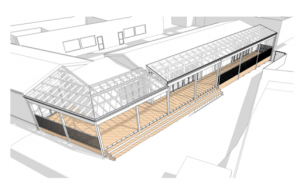 Architect's image of deck and canopy for Rooms 20, 21, 22 and ESOL room.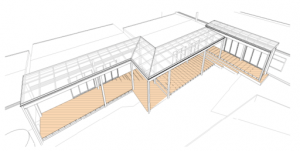 Architect's image of deck and canopy for Rooms 15, 16 and 17.
Enviro News!
Pigeon Mountain School is proud to be an Enviro school. To celebrate the learning we do around sustainability we have created a Pigeon Mountain Enviroschool blog. This blog will be run by our senior students. We will be sharing the learning that is happening around our school, in the classroom and outside the classroom. Please visit our blog and feel free to leave comments. We are always keen to have our community involved. If you are interested in gardening, composting or sustainability please email brittanym@pmps.school.nz. Here is the link to our Enviroschool blog https://pmpsenviroschool.blogspot.com/ 
RED NOSE DAY!
We are holding a RED NOSE DAY this Friday (29th July) to support CURE KIDS. Students are encouraged to leave their uniform at home and wear RED for the day, make a donation of $2 or more through our school KINDO account, and they will receive a special RED NOSE facemask! 
Find out more about CURE KIDS and one of their child ambassadors through this clip:
Meet Cure Kids' ambassador Ben
Collecting Children during the school day
Thank you to those parents who have been contacting the office to arrange to collect their child from school and for avoiding collection during the school breaks.
Please remember to email general@pmps.school.nz or phone 09 534 9765 the school office to arrange to collect your child.
It is difficult to find students during break times, so collecting students outside these times is appreciated. Unfortunately, if we are not notified in advance of a lunchtime collection, you may have to wait some time for us to track down your child!
Absence from School
Please report your child's absence from school via our Website or Skoolloop App
ICAS Examinations
Please enter your child direct with ICAS at https://www.icasassessments.com/shop-parents/
Using our school code  – GEM469 before Monday 1 August.