From the Principal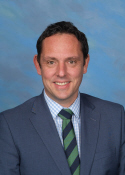 We would like to thank all the participants who completed our Curriculum Survey which we shared with the community as part of our strategic work on the NZ Curriculum refresh. Over 100 parents participated in the survey and we received important feedback on your thoughts around what you considered important to learn whilst at PMPS. In response to the question What is important for your child to learn while at school, five responses were significantly ahead of a wide range of others. 
-Communication skills
-Respect
-Responsibility
-Self-management skills
-Resilience
It is satisfying to see the value of lifelong skills being recognised by the school community. No doubt enabling students to Read, Write, and Be Numerate are core functions of school- this is our core business. BUT seeing the 'bigger picture' in terms of personal competencies is a sign that we have an open-minded, balanced parent community who are supportive of our school vision to provide 'Education with a Heart'.
Wellbeing Survey
During the first weeks of this term, our students have been participating in our annual Wellbeing survey. Students in years 4, 5 and 6 complete the NZCER Wellbeing@School Survey, whilst students in years 1, 2 and 3 complete a modified questionnaire based on the senior version. 
We use findings from these surveys to identify aspects of student wellbeing in the areas of;
Teaching and Learning

Community Partnerships

Pro-social Student Culture and Strategies

Aggressive Student Culture
Outcomes from the surveys continue to show that our children see school as a safe place to learn, based on positive behaviour, and where PMPS is a part of their lives where parents and teachers work to actively support them.
From the senior survey, we will be targeting the following areas for improvement;
Working with students to ensure they feel their culture is recognised and celebrated

Seeking feedback from students about what they consider to be fair and unfair

Supporting parents to help their children to identify 'go-to' people at home and school who they can seek out for help and support when upset or angry

Continuing to reinforce and promote respectful behaviours through our PB4L and MITEY programmes
We are analysing the junior student data about the next steps for the younger students. We will report on these actions in an upcoming newsletter.
End of Year / Keeping Up to Date
The school website homepage has all the information you need as we approach the final few weeks of the year. You can find details of the prizegiving and awards' events for each team, as well as the calendar with important dates and details through the final 3 weeks of term.
Mrs Higgins Christmas Treats and Cookies
Thank you to everyone who has purchased Mrs Higgins treats to help us raise funds for outdoor furniture. There is no limit on the number of tubs/boxes any person can buy- they make great gifts for family and colleagues, and there are still a number of weeks for orders to be made. Approximately ⅓ of the cost of a Mrs Higgins box or tub is donated back to school. At last count, $7000 in sales had generated around $2300 for the outdoor furniture!
Student Leadership Applications
Two weeks ago, our current Student Leaders held information sessions for our current Year 5 students to help them understand each of the 2023 Student Leadership roles that they could apply for. Each Year 5 was emailed these application forms and encouraged to apply for these roles. It was explained to all students that they could apply for more than one role if they wanted to. 
We would like to thank all those students who have already submitted their 2023 Student Leadership applications to Mr Daniels. 
Applications close this week:
Student Councillor

applications close – Tuesday 22nd November at 3.00pm

International Cultural Leader

applications close – Wednesday 23rd November at 3.00pm

House Captain

applications close – Thursday 24th November, at 3.00pm.
Digital Devices Event / BYOD Evening
This event takes place on Tuesday 29th November from 7pm. An informative evening has been planned to provide families with guidance around our BYOD (Bring Your Own Device) Programme, and the role of digital devices in our classrooms. BYOD is optional for students in Year 3-6. For parents of Year 2 students moving to Year 3 next year, this is a great opportunity to learn about our BYOD programme.
AUT Councellors
Thank You to Yajun Zhou and Talia Naidoo our Councellors from AUT.
Yajun and Talia are leaving our school at the end of this term. We appreciate the support and care they have shown to our students and staff whilst at our school. We wish them both well for the future.
Collecting Children during the school day
Thank you to those parents who have been contacting the office to arrange to collect their child from school and for avoiding collection during the school breaks.
Please remember to email general@pmps.school.nz or phone 09 534 9765 the school office to arrange to collect your child.
It is difficult to find students during break times, so collecting students outside these times is appreciated. Unfortunately, if we are not notified in advance of a lunchtime collection, you may have to wait some time for us to track down your child!
Absence from School
Please report your child's absence from school via our Website or Skoolloop App
Lateness to School
We have noticed a growing number of students arriving late to school.
Please ensure that your child is in class at 8:45am before the roll is marked at 8:50am.
If your child is late for any reason please come with your child to the school office to sign them in.