From the Principal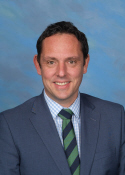 One of the highlights of the last few weeks at school was our Māori Community Hui which was attended by an impressive number of whānau. The event was a celebration of te ao Māori, and gave both students, teachers, and parents a chance to participate in a number of workshops and performances. In addition, the opportunity to share food with our guests illustrated the power of sharing a meal with others as a way of bringing people together and developing new connections across families. We thank everyone who played a role in this event, either in the organisation of the evening, or simply by participating in one of the activities. 
Another more recent highlight was the disco event last Friday evening. Around 400 excited students participated in the fun, which was organised by our student leaders, supported by our amazing staff. The behaviour of the students was exemplary, and it was a reminder of the days pre-COVID when such community events were a regular part of our school calendar. We look forward to similar occasions in the not too distant future!
Seeking Feedback
In coming editions of our newsletter, we will be seeking your feedback on aspects of our school. This week, we would like to ask how you feel about our school uniform. There are 4 short questions to answer- if you can spare 5 minutes of your time, access the survey here.
Dates for your Diary
6 June – Photolife Sibling Photos
7 June – Photolife Class Photos
7 June – PMPS Community Group Meeting 6:30 pm
8 June – ePro8 Challenge at BBI
14 June – Kiwi English Competition
16 June – Kiwi Mathematics Competition
21 June – Kiwi Science Competition
Photolife Sibling Photos
These will take place on Tuesday 6 June.
If you wish to have your children photographed together please contact the office to collect a Sibling Photo Request Form to complete and return to school before Friday 2 June.
Sibling photos are for current students at our school only.
Student Absences
If your child is unwell and will not be at school please complete an absence via our School website or SkoolLoop app, stating the reason your child is away and the dates they will not be attending school.
Students leaving school during the school day
Please contact the office by phone or email to arrange to collect your child from school. Avoid collecting your child during morning tea and the lunch break if possible.
Morning tea is 10:50 am – 11:15 am and lunch is 12:45 pm  to 1:45 pm.
Sickness
If your child is unwell please keep them at home.
Should your child become unwell at school our office staff will contact you to collect your child from school. Please make sure that we have current mobile numbers for you so that we can contact you if needed. 
Community Notices
School Holiday Hoops @ Saint Kentigerns