From the Principal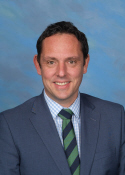 We are excited to share with you the news that we have recently been confirmed as members in our local Kahui Ako, a collaboration of schools here in East Auckland. Kahui Ako, which means "community of learning," is a unique approach that brings schools together to enhance educational opportunities for all our students.
At its core, Kahui Ako aims to foster collaboration, shared learning, and effective communication among schools, educators, students, and parents. By working together, we can create a seamless and cohesive educational journey that supports the diverse needs and aspirations of our students.
Through the Kahui Ako concept, our school, along with Bucklands Beach Primary, Macleans Primary, Owairoa School, Mellons Bay, BBI and Macleans College form a collaborative network, establishing meaningful relationships and sharing best practices. This network allows us to pool our collective expertise and resources to provide enhanced learning experiences and improved outcomes for all our students.
Our group is titled 'Bucklands Beach Te Ara Kahui Ako' and has been in operation for 18 months prior to our expression of interest.
Parents and caregivers play a crucial role in the success of Kahui Ako. Your engagement and involvement strengthen the partnership between home and school, ensuring that our students receive the support they need to thrive. We encourage you to actively participate in the activities and initiatives organized by the Kahui Ako, attend parent forums, and share your valuable insights and feedback.
We look forward to the journey ahead and the positive impact it will have on our students' lives.
Safety at the School Gate
As we approach winter and the wetter and colder weather, the incidence of dangerous and inconsiderate driving and parking is beginning to increase.
We have been made aware that there have been a number of situations where residents on Loloma Drive and Marina Heights have been unable to enter and exit their properties because of vehicles blocking access.
We share the frustrations expressed by local residents and have provided them with instructions about how to report driving and parking behaviour which puts our community and our students at risk.
Please note the following dangerous and inconsiderate driving and parking behaviours;
-Stopping or parking on yellow lines is never allowed
-Stopping for parking across a resident's driveway is never allowed
-Parking in a way which restricts access along a street (for emergency vehicles) is never allowed
We have instructed local residents to photograph any of these infringements and we will support them to submit reports through the Auckland Transport website using the following steps. We encourage all Pigeon Mountain parents to support our school and our community if dangerous driving behaviours are witnessed;
Contact AT to report a problem. We are not allowed to report vehicles on your behalf, but we

will

continue to highlight problem behaviour that poses a danger in our community.

https://contact.at.govt.nz/?cid=b5c03857-d81b-ec11-b6e7-002248185274
You'll need to login or set up a login-

you will only need to do this once

.
Follow the link to best suit the issue- blocking an entrance, illegally parked etc. You'll need to share the location, details and vehicle registration. Photos are useful and can be uploaded too.
Generate some interest with other parents- the more people there are complaining or identifying an issue- the better. Tell us if you complete one of these reports- it is useful for us to communicate your/our frustrations with TravelWise.
Travelwise is the Auckland Transport body designated to work with schools and communities. Our contact is Claudine.Kleb@at.govt.nz and we have been proactively attempting to seek solutions to a number of issues with the TravelWise group, including repeated requests to have parking wardens in attendance at our school gate- we understand that this is a common occurrence at some schools- it is a number of years since we saw a warden in our area!
Thanks for being proactive and helping keep our children and community safe.
Pink Ribbon Breast Cancer Awareness Day
We made a donation of $1149.00  to Breast Cancer Foundation. Thank you for supporting our dress down day.