From the Principal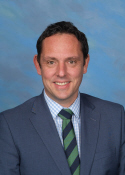 We are very pleased to be back!
Thank you to our school community for ensuring our first week back at school went smoothly! Our students arrived well prepared for the new year, they continue to display our 4 school values of Resilience, Responsibility, Respect and Excellence, and they have been a pleasure to work with once again!
Once the dust has settled on the first 2 shortened weeks of school, it seems certain that we start an academic year with our largest ever school roll for February. In comparison to my first day as Principal, when 465 students sat in our classrooms, over 570 children currently make up our learning community. This number will inevitably increase as the year passes, and our projections show that Pigeon Mountain Primary School will probably grow to as large as we have ever been in 2021.
What is driving this growth?
Anyone who has spent any time in the local area over the holiday break will be able to see that there is a very active housing market influencing New Zealand at present. Whether it is the speed with which homes are being put on the market and sold, or the number of new developments springing up on the sites of what used to be single houses, it is clear that Bucklands Beach is a highly sought-after suburb.
Meet the Teacher- 6.45pm Wednesday 10th February
Please take time to attend the Meet the Teacher event this Wednesday. This is a great time to hear all the important information you need to know about your child's classroom programme for the year ahead. We have a number of guests speaking in the hall from 6.45pm ahead of the classroom sessions. TravelWise representative Marianne Garvey is sharing an update about their planned work in 2021 to keep our community safe on their way to and from school. Mrs Linda Lowden will be providing an overview of our Parent Portal so you can access key learning information about your child throughout the year.  Classroom sessions begin from 7.20pm.
Community Picnic
This is a must-attend event which takes place on our school field in the beautiful evening sunshine!
Bring along your blanket, your picnic food and enjoy getting to know other members of the Pigeon Mountain Primary School community. Look out for your child's team sign to mix and mingle with other Pohutukawa, Puriri, Manuka, Titoki, Kauri or Kahikatea families!
This event starts from 5.30pm.
FINAL SHOWING- Where's Wally? School Movie 2020
An email with a link will be sent home this week requesting numbers for viewing.
Dates for your Diary
Meet the Teacher 10 February 6.45pm – 8.25pm
Chinese New Year – Year of the Ox – Cultural Mufti Day – 12th February
Family Picnic 17 February 5.30pm – 7pm
Y6 camp  16-19 March
BOT News
Next meeting is Thursday 18th February 7pm
School Donation
The Board of Trustees have set the school donation for 2021, at $230.00 per student. 
Donation tax credits are also available from Inland Revenue. Please keep your donation receipts if you are wanting to make a claim from 31st March 2021.
There are several options to pay –
* Online when purchasing student stationery from OfficeMax – www.myschool.co.nz
* Online through your Kindo account – www.kindo.co.nz
* Direct credit a/c 02 0168 0210765 00 (please use student name as a reference)
* At the school office by eft-pos or cash
Change of Address
If you have moved house over the summer break please  let the office know. It is necessary for us to have up to date contact details for all our students.
Road Patrol Support 2021
We need adult help with road patrol in 2021. This involves supervising the students to ensure that our students arrive at school safely. This is from 8.15am until 8.50am, mornings only
You can volunteer for one morning each week or each fortnight, whatever time you can spare will be appreciated. If you wish to know more or would like to offer your help please contact the office by emailing general@pmps.school.nz.
PTA News
Next Meeting is Tuesday 23 February 7:30pm in the staff room
Welcome to
Welcome to the 50 new students and their families who have started at our school over the last week.
Community News
Chess sessions  will be held weekly on Thursdays from 12:45 to 1:45 pm in the Music Room starting Thursday 4 February 2021. The last session will be held on Thursday 15 April 2021. This is an 11 week program. The fee is $130 for the term per student. Register at www.chesspower.co.nz/class-registration 
Robotics classes for next year will be held on Thursdays (Y3+) and Fridays (Y1-2) from 3.15 to 4.45pm in the Music Room.