From the Principal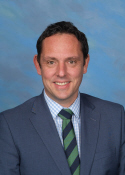 Looking around the hall at our celebration assemblies over the past few weeks, there were moments in 2020 that I didn't think they would happen. My family in the UK continue to live very restricted lives- they won't be able to enjoy events like our graduation assemblies for some time, and I know many of you will have families overseas whose lives continue to be affected by lockdowns, restrictions and possibly illness and sickness. I hope those of you who attended will have enjoyed being part of the hapori, of the community, and to appreciating what, by working together as a country, we have achieved- He waka eke noa.
It was said during 2020 that being in education when responding to the changing pandemic situation was like building an aeroplane… whilst it was flying.
I pay recognition to our School Board and our Chairperson Mark Eades who allowed me to manage the school, but were always there to support me, to provide advice, guidance and encouragement. I'd like to mention our PTA group too- they worked throughout the year to support our school, under the leadership of Rose McRae and her executive group, and we will be distributing a schoolwide email outlining the actions of the group and the final figure for their fundraising efforts in 2020.
Guided by our school lockdown goals of maintaining learning, maintaining connections and maintaining routines, our teachers reinvented themselves during the early stages of the pandemic. I can't think of a suitable metaphor for the situation- the best I can manage is being given a new set of tools to do your job, but then being sent home, away from all your colleagues and clients to learn how to use them. In that situation, you can go one of 2 ways. You either put the new tools in a cupboard, walk away and pretend they're not there, or you use the tools to think and work in ways you never thought you could, to reinvent yourself, to provide the same incredible work you always have, but know you're just doing it in different ways. And taking the time to appreciate that- to live in the moment and enjoy learning and growing, and being willing to make mistakes and learn from them. Our students will recognise that as Pakari- resilience.
And as well as all this new learning, at the same time, the teachers were focusing harder than ever on providing Education with a Heart, and never for one second taking their eye off  students' wellbeing- because they knew the students were undergoing a weird and sometimes traumatic time.
To my management team- 
Linda Lowden, my amazing Associate Principal. Linda provided indescribable support to our teachers during the year. You may not know this, but Linda is a tekkie geek, and she shared her expertise and patience with us, and is a huge reason our teachers underwent such a successful paradigm shift in their work. And to Johnathan Daniels- from the moment he was appointed as our new Deputy Principal, was sharing his expertise and knowledge from Singapore. Your support was also invaluable.
I've heard from many people that what Pigeon Mountain Primary School achieved during COVID lockdowns and partial lockdowns was widely admired and envied. I know our teachers are far too mild mannered and unassuming to boast, but I cannot speak highly enough of what they have achieved in 2020, despite the challenges facing them. I am proud to call each and every one of them a colleague and belong to the same team as them. To our amazing teachers- thank you. 
Overcoming everything 2020 has thrown at us, and being here at the end of this particular year, was so important to me- probably more important than any other year since becoming principal. Let me explain why.
I started my role as Principal at Pigeon Mountain Primary school at the start of the 2015 year. This group of graduates are the first group of students to have completed 6 years at our school where I have been Principal.
When I was appointed to the role of Principal in 2015, I had hopes and dreams of what the graduates of 2020 might look, sound and act like.
And there are 96 students graduating from Pigeon Mountain today.
10 of these students shared their first day at school with me.
24 students (the last remaining students to say this) experienced time with Mr Bigwood as their principal too!
16 students joined the group during 2015, and the remaining 46 children came along in the years after 2015- the most recent addition joining us at the start of November this year. 
To our departing Year 6 group.
It is a privilege to have seen you learn and grow over the past 6 years. I take amazing pleasure in the young people you have become, and it has been a gift to work alongside your wonderful parents in assisting you in your learning and growing journey. You should feel proud of yourself and what you have achieved over the years at our school. We send you off to intermediate with our best wishes, and we can't wait to see how you contribute to the world. You are the embodiment of our school values of Respect, Responsibility, Resilience, and Excellence, and you illustrate how our vision of providing Education with a Heart, is a way of being, and not just a saying on a poster.
You have left an outstanding legacy behind you, and for those who follow in your footsteps, you have set the highest of standards for your successors to follow. 
There is a Māori whakatauki which is very appropriate for this situation;
Māku te ra e tō ana;
Kei a koe te urunga ake o te rā
(Let mine be the setting sun;
Yours is the dawning of a new day)
To all our other students- congratulations on your respective graduations over the past few weeks. To our award winners and those students who do not win awards- we are equally proud of you and your achievement in living our 4 school values. Every day, you make our school a very special place to learn.
Teams 2021
Junior Teams
Team Puriri
Team Manuka
Team Pohutukawa

Sheryl Farmer – Team Leader

Room 3 – (Year 3)

Amanda Lee – Team Leader

Room 8 (Year 1)

Alicia Doughty – Team Leader

Room10 (Year 1)

Esther Kim

Room 1 (Year 1)

Caitlin Myers

Room 6 (Year 2/3)

Annemarie Webber 

Room 11 (Year 3)

Brittany Morron

Room 2 (Year 2)

Laura Setefano

Room 7 (Year 2)

Sara Tsang 

Room 12 (Year 2)

Tess Kirkham

Room 9 (Year 2)
Senior Teams
Team Kauri
Team Titoki
Team Kahikatea

Kim Timmins

Room 16 – (Year 6)

Sarah Tallack – Team Leader

Room 18 (Year 4)

Jenni Slater – Team Leader

Room24 (Year 5)

Tineke Oed

Room 13 (Year 5)

Alex Donaldson

Room 17 (Year 4/5)

Sandra Patterson

Room 20 (Year 6)

Balvinder Kaur

Room 14 (Year 4)

Kevin Wroth

Room 19 (Year 6)

Alice Kemp

Room 21 (Year 4)

Nicky Daniels

Room 15 (Year 5)

Maria Hallis

Room 22 (Year 5)

Danie Jacobs

Room 23 (Year 6)
Dates for your Diary
15 December – 3pm End of the school year
3 February 2021 – School year starts
A reminder that all key dates for 2021 are available on our school website;
https://www.pigeon-mountain.school.nz/school-hours-and-term-dates-2021/
BOT News 
School Donation
The Board of Trustees have set the school donation for 2021, at $230.00 per student. This remains unchanged from this year.  Donation tax credits are also available from Inland Revenue. Please keep your donation receipts if you are wanting to make a claim from 31st March 2021.
There are several options to pay –
* Online when purchasing student stationery from OfficeMax – www.myschool.co.nz
* Online through your Kindo account – www.kindo.co.nz
* Direct credit a/c 02 0168 0210765 00 (please use student name as a reference)
* At the school office by eft-pos or cash
Stationery 
Stationery is now available from the schools supplier, Officemax.  Stationery is sold in closed packs, so itemised lists are not available from the school.  These packs can be ordered online at www.myschool.co.nz for delivery to your home/work.  Please leave the student I.D field blank and remember that the school donation may be paid at the same time. Please note that all OfficeMax retail stores closed this year so stationery orders must be made online. To ensure you receive your stationery before school starts please order by 15th January 2021.
School Uniform
John Russell Schoolwear (9 Moore Street, Howick) is open throughout the summer holidays for purchasing new uniform.  They will be opening on Sundays (10th January until 31st January) from 10am to 3pm. Purchases can also be made online at www.johnrussellmenswear.co.nz. 
The second hand uniform shop will be open in the school office on Thursday 28th and Friday 29th January 2021 from 9am to 3pm.  Used uniforms (no hats or socks please) in good condition can also be brought in for selling on your behalf.
OFFICE HOURS JANUARY 2021
The school office will be open prior to school starting from Wednesday 27th January 9am to 3pm (closed Monday 1st February for Auckland Anniversary).  The uniform shop will be running on Thursday 28th and Friday 29th January for selling new and secondhand uniforms plus receiving good condition uniforms to sell.
Road Patrol Support 2021
We need adult help with road patrol in 2021. This involves supervising the students to ensure that our students arrive at school safely. This is from 8.15am until 8.50am, mornings only. You can volunteer for one morning each week or each fortnight, whatever time you can spare will be appreciated. If you wish to know more or would like to offer your help please contact the office by emailing general@pmps.school.nz.
PTA News
The PTA would like to thank you all for your help and support this year, and to wish you all a Merry Christmas and a Happy New Year.
Community News
Chess sessions for next year will be held weekly on Thursdays from 12:45 to 1:45 pm in the Music Room starting Thursday 4 February 2021. The last session will be held on Thursday 15 April 2021. This is an 11 week program. The fee is $130 for the term per student. Register at www.chesspower.co.nz/class-registration 
Robotics classes for next year will be held on Thursdays (Y3+) and Fridays (Y1-2) from 3.15 to 4.45pm in the Music Room.  STEAM January 2021 school holiday programmes also available. For more information www.makerstudio.co.nz or contact Ted 021 0844 2516.
Fulton Swim School
Start improving your swimming skills and feel more confident in and around the water.  For more information visit www.fultonswimschool.co.nz