From the Principal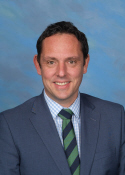 We are sorry to announce that Mrs Wai-Poi will be leaving us to take up a new role at the end of this term. Marie has been teaching and leading at our school since 2000 and will be starting a new role with RTLB (Resource Teachers of Learning and Behaviour). Marie will be working in a range of schools in the Howick Pakuranga area, and will be an amazing addition to their ranks, given the quality of her teaching and experience she has gained during her 21 years with us.
We are delighted to announce the appointment of Mr Dylan Marshall as the new teacher of Room 3 to replace Mrs Farmer who left us for a new role at Kings Prep in early Term 2. Dylan will be joining us from Opaheke School, having previously taught in Singapore and BBI before that. Dylan will be starting his role with us in the middle of Term 3. We would like to express our warmest thanks and appreciation to Mrs Trish Morgan who has been working so successfully with the students of Room 3 in the interim. Mrs Morgan will continue to be a regular feature in Pigeon Mountain School classrooms.
Many teachers in Howick/Pakuranga who are members of the NZEI Union will be attending a Paid Union Meeting on Wednesday 30th June. This does not affect all our teachers. Pigeon Mountain Primary School will be operating as normal on this day.
A reminder that Term 2 closes at 3pm on Thursday 8th July. Children will be collected from their classrooms. 
We have a Teacher-Only Day on Friday 9th July. 
Term 3 commences on Monday 26th July 2021.
ICAS Examinations
An email was sent to all parents/caregivers of year 4 – 6 students with information regarding ICAS. If you did not receive an email please contact the school office to check that your email is correct.
ICAS 2021 Assessment Dates:
Digital Technologies – Wednesday 11 August
English – Wednesday 18 August
Science  – Wednesday 25 August
Mathematics  – Wednesday 1 September
ICAS assessments will take place before school at 7.30am at school.
Our school has signed up for the ICAS Assessments parent payment system (PPS) for English, Mathematics, Digital Technologies and Science. Through this system parents/caregivers  can pay for ICAS directly online,  while tests will still be held at our school. No payments will be accepted through the school. Please log in to ICAS and select and pay for the assessments you wish your child to enter  no later than Friday 23rd July.
Enrolment Information for Bucklands Beach Intermediate
BBI will be taking Year 7, 2022 enrolments online this year.  Please follow the details on the school web site :  www.bbi.school.nz    The online enrolment form will 'go live' from Monday 2 August 2021 for both in zone and out of zone students. All enrolment forms will be submitted directly to our student management system through the web site link. Please provide your end of year 2020 school report, if you have not yet received your mid year reports. 
The enrolment zone and in zone street names are shown the BBI  website in the Enrolment section. 
BBI Enrolment Dates
Enrolments open online                                                        Monday 2 August 2021
Due date for in zone applications                                         Wednesday 1 September 2021.
Closing date for out of zone applications                            Wednesday 1 September 2021.
Ballot date for out of zone enrolments                                 Wednesday 8 September 2021.
Parents will be notified by email of the ballot results by   Friday 10 September 2021. 
BBI Open Day
This year BBI will be holding an open day for parents of prospective students on Friday 30 July 2021. The times will be from 9am – 10am and again from 11am to 12 noon. 
BBI New Parents' Evening
A meeting for parents of 2022 students will be held in the BBI  hall commencing at 7.00pm on Wednesday 24 November 2021.  Here we will outline the school's goals and objectives and clarify issues related both to programme and policy.  We will be speaking about the Digital Device Policy and any questions regarding this. 
Dates for your diary
29 June – Kiwi Science exam 7.45am
29 June – HPPA Music Festival –  Bucklands Beach Intermediate Hall 7pm
30 June – HPPA Music Festival  – Bucklands Beach Intermediate Hall 7pm
1 July – Hockey Field Day
2 July – Rugby U40kg & U50kg games
2 July – Team Kauri Assembly 1.50pm
7 July – Senior Reports Issued
8 July – Mandarin/Cantonese Speech Entries Close
8 July – Term 2 Ends 3pm
9 July – Teacher Only Day
26 July – Term 3 Commences
School Board News
Next meeting – Thursday 29th July at 7pm
Community Notices
Kung Fu Classes
If you are interested in Kung Fu Classes please contact Master Darrin 027 262 0054 or email [email protected]
BIZZYBODZ SCHOOL HOLIDAY PROGRAMME
Please click on the link to see the programme Bizzybodz Holiday Programme
Junior Indoor Netball Competition
Years 5 & 6. To find out more and to register email [email protected]
Guitar and Ukelele Lessons with Ben