From the Principal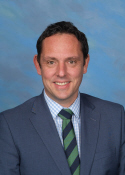 From time to time, we receive email updates from the Ministry of Education about our school attendance. Once again, we are incredibly impressed with the attendance of our students in school- during Term 2, 95.3% of our students were in school each day on average. This is the equivalent of around one student per class NOT in school on any given day- an amazingly low figure given the levels of sickness and illness going around at present. Thank you for getting your children to school each day- without doubt, attendance at school is one of the most important factors influencing student achievement. By comparison, the figure for the same term in 2020 was 94.9% and this was a term when ALL students were marked as present during a long period of lockdown during April and May. Well done PMPS Community!
We spoke in the last newsletter about the upcoming departure of Mrs MacGillivray to Somerville Special School, and we are happy to share news about her replacement as Executive Officer. We will be welcoming Nadine Stalker to our school from 23rd August. Nadine has extensive experience as an Executive Officer at Hingaia School, and we are excited to have her joining our team. 
A reminder that students coming to school late MUST be accompanied by an adult. This helps give us assurance that children are genuinely late, and are not being distracted or diverted on the way to school. Our day begins with an 8.45am bell- this signals to the children that school is about to start. By the 8.50am bell, all children should be in the classroom, ready for the roll to be taken and learning to start. Children who are repeatedly late to school suffer disruption to their learning, and cause disruption to the class and teacher. We will now be referring families whose children are frequently late to school to an attendance agency who will follow up directly with families.
Cross Country Day
Thank you for your support during our Cross Country event last week. To see over 600 children taking part in the runs was wonderful- for some children this came during their first ever week at school. For others, this was their final cross country event before leaving us for intermediate. Every year, we delight in seeing all our students participating, and being celebrated for showing our school values in action. 
Extra Curricular Activities
As part of our school strategic plan we are working towards offering a diverse range of extra-curricular activities for our students. Thanks to the support from our PMPS Student Leaders and the wider PMPS community we have a few new activities that will be starting in a few weeks time. These extra-curricular activities give our students the opportunity to learn new skills, try something different and form new friendships with other students.  
Book Week
Our exciting Book Week kicks off on Saturday 14th August at 10.30.  The library opens the Scholastic Book Fair along with a fun filled family Egyptian themed Scavenger Hunt. During the week the students will be enjoying many other activities, the highlights being the Auckland Library Book Bus visit on Wednesday, visiting author Leonie Agnew on Thursday, Drop Everything And Read daily, a Guess Who Book Character competition and teacher storytimes. We finish the week with a "Dress-up as their favourite book character" on Friday 20th August along with a parade!  We are aiming to raise even more this year for new books with the Scholastic Book Fair in the library with extended opening times before and after school!
Three Way Conferences
We are excited to work alongside both you and your child/ren in the up and coming Three Way Conferences that will be taking place in Week 9 of this term. 
Tuesday 21st September – times to be confirmed

Thursday 23rd September – times to be confirmed
Please note that school will be closing early on Thursday 23rd September- detailed arrangements about collecting of students and childcare will be shared in coming weeks.
Teacher Only Day
School will be closed on Friday 1st October for our Teacher Only Day where teachers will be participating in professional development.
Dates for your Diary
Wednesday 11 August – 7.30am ICAS Digital Technologies
Thursday 12 August – Kauri Trip to Polish Heritage Museum
Saturday 14 August  to Friday 20 August – Book Week
Wednesday 18 August – 7.30am ICAS English
Friday 20 August – "Dress up as your favourite book character" and parade
Wednesday 25 August – 7.30am ICAS Science
Wednesday 1 September – 7.30am ICAS Mathematics
Tuesday 21st September – Save the day – Three Way Conferences (times to be confirmed)
Thursday 23rd September – Save the day – Three Way Conferences (times to be confirmed)
School Board News
Next Meeting Thursday 19 August at 7pm
Sports News
School Cross Country Results:
| | | | |
| --- | --- | --- | --- |
| Year | 1st | 2nd | 3rd |
| Year 0 Girls | Bella Setefano | Maddy Adams | Issa Guo |
| Year 0 Boys | Beauden Lam | Jasper Lu | Jonathan Zhou |
| Year 1 Girls | Kayley Lin | Catherine Ye | Annie Hu |
| Year 1 Boys | Rui Qu | Mason Gouws | Lucas Song |
| Year 2 Girls | Fiona Cen | Iris Yu | Olivia Wang |
| Year 2 Boys | William Xu | Cortez Tonkin | Matthew Song |
| Year 3 Girls | Alina Wang | Ella Campbell | Demetra Burlacu |
| Year 3 Boys | Keanu Wilson | Tenuja Desilva | Flynn Foulds |
| Year 4 Girls | Ella Clarke | Gargi Shetkar | Margaret Li |
| Year 4 Boys | Bryce Galbraith | Danesh Variava | Alan Yan |
| Year 5 Girls | Skye Wilson | Amelie Foulds | Emily Piper |
| Year 5 Boys | Jack Hermans | Louis Hill | Callum Lodge |
| Year 6 Girls | Milly Maddock | Megan Joubert | Natalie Wei |
| Year 6 Boys | Remy Demuth | Liam Wallace | Jacob Thompson |
Community Notices
ART CLASSES
Drawing, Oil pastel, Sketching, Painting – Only $12.00 per lesson.
Tuesday 6.00pm—7.00pm, school hall
Please register your interest to Janet 027-6555574 or email: janeto@xtra.co.nz
GIRL GUIDES
GirlGuiding New Zealand is New Zealand's largest girl only organisation and it's our vision to see that all girls and young women are inspired and empowered to act to change their world.
We currently have spaces for girls in Bucklands Beach Pippins and would welcome any girl between 5-7 years old who would like to come along and visit, and check out the activities we offer.
Please visit https://girlguidingnz.org.nz/join-us/ and register your interest – we'd love to hear from you!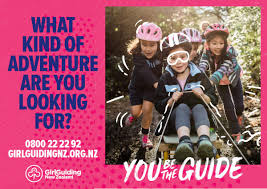 GUITAR AND UKELELE LESSONS WITH BEN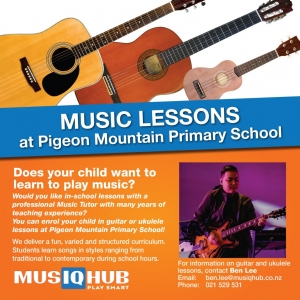 INDOOR NETBALL