From the Principal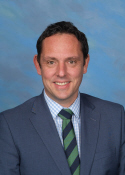 We inducted a number of new teachers and support staff into our school community at the start of this week, and we thank everyone for making our new people feel so welcome! We are delighted to wish 'Haere mai' to teachers Abby Woolard (R2), Hayley Cruden (R7), Jordan Broomfield (R24), Amy Tutt (Teacher Aide) and our new caretaker Jim Cunningham! We are also excited about the arrival of Kirsty Reed (R14) in coming weeks!
We received our latest attendance summary this week and we are delighted to report that the average attendance rate for our school in Term 1 of 94.8% is our highest attendance figure since pre-COVID! 
This level of attendance is equivalent to 19 out of 20 children being in school at any given time! 
The Ministry considers 90% to be the statistical rate of 'regular' attendance, which is the equivalent of children attending at least 9 out of every 10 days at school BUT analysis shows that every day has a cumulative impact on student learning, meaning there is NO safe level of non-attendance.
We would like to congratulate the 86% of our PMPS whānau who ensure their children's attendance is higher than the 90% threshold set by the Ministry as 'regular' attendance.
Dates for your Diary
3 May – PMPS Community Group Meeting 6:30pm in the School Hall, all welcome
9  May – Kiwi Competition Entries close for Year 5 & Year 6 Students
10 May – Pink Ribbon Dress Down Day
12 May – Special Ladies Afternoon Tea 2pm
Student Reports
We are currently reviewing our current Student Reports, including our Juniors and intend to have these available as a six monthly and yearly reports. All reports will be available digitally. Details will be emailed to you about how to access your child's reports, when these are ready to go live. A reminder to make sure that we have up to date contact details for you both email and mobile. Please contact the office to make any changes.
Pink Ribbon Dress Down Day Wednesday 10 May
Wear pink to school and support the Breast Cancer Foundation. Donations of $3 or more can be made via KINDO. All donations go to Breast Cancer Foundation NZ.
Special Ladies' Event
We would like to celebrate the amazing wahine working in our community to support our students and staff, and we are holding a Special Ladies' event on Friday 12th May in our hall. We would like to extend an invitation to all our amazing mums, aunties, grandmothers, and big sisters to share afternoon tea with us and participate in some fun games and competitions. This event starts at 2pm, and closes at 2.50pm.