From the Principal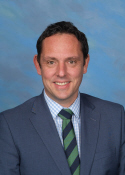 We hope you have enjoyed the first week of Term 4 and that you found some way in the break to create changes in your routine to have some sort of 'holiday' activities. 
Following the Prime Minister's announcement today, it now looks like the current absence from school for our students will be prolonged for a number of additional weeks. We watched with interest at the vaccination target for Auckland and the development of the new colour coded 'traffic light' alert system and there are 2 major implications for our school.
Firstly is the consideration of when Auckland will reach 90% of people who are fully vaccinated. Until this figure is reached, we understand that there is no prospect of change for us- we remain closed, but we are hosting the students of essential workers in our 'Bubble School' with our support staff.
The second consideration is then relating to the proposed health measures and controls which will exist in schools at the Red level of the new framework, and how this may operate in our school. We currently have no information from the Ministry of Education about this, but will keep you informed when we hear any news.
During the current lockdown I was fortunate to receive my second vaccine dose – my wife and I travelled to the Airport and received drive-through vaccinations. The process was quick and simple and there were no side effects whatsoever! My whole family is now double vaccinated- I have seen the impact COVID has had overseas with my parents in Britain, and the disruption there in hospitals with huge numbers of unvaccinated people needing treatment. A number of my family are asthmatic, and I vaccinated for them and the vulnerable who are likely to be severely affected if they are exposed to COVID.
Ian
THANK YOU to the families who participated in the 2021 Community Survey. Close to 330 responses were received! This provides us with great feedback and ideas about how we could continue to improve! A summary of the responses will be sent out in November once the response data is processed.
Dates for your Diary
ICAS English –  Tuesday 26 October
ICAS Science –  Thursday 28 October
ICAS Mathematics –  Monday 1 November
School Board Meeting – Thursday  18 November
Last day of term – Wednesday 15 December
School Board News
Next meeting Thursday 18 November 7.00pm